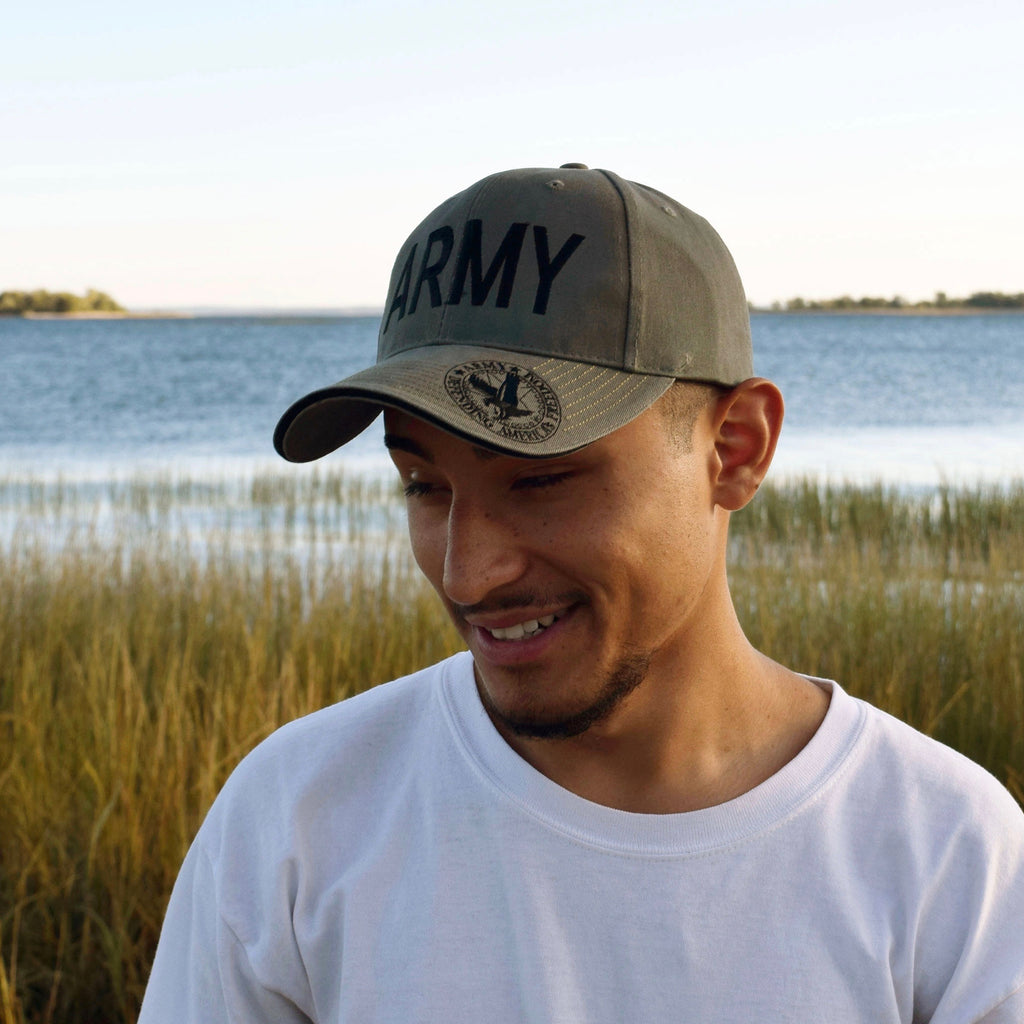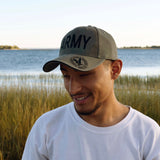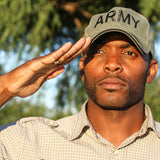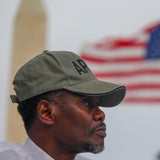 Deluxe Army Vintage Baseball Cap
100% cotton
One size fits most
Army insignia on front panel
Hook and loop closure
Show off your Army pride with this vintage baseball cap embroidered with "ARMY" on the front panel and the Army insignia on the brim.

Create a thoughtful custom gift set together with the ornament, mug, board game, knit cap and Spirit Jersey.

The traditional seal used during and since the Revolution was re-designated as the Seal of the Department of the Army by the National Security Act of 1947. The Department of the Army seal is authorized by Section 3011, Title 10, United States Code. The date "MDCCLXXVIII" and the designation "War Office" indicate the origin of the seal. The date (1778) refers to the year of its adoption. The term "War Office," used during the Revolution and for many years afterward, was associated with the Headquarters of the Army.

Approved insignia designs and seals are held in trust by the National Archives in the Military holdings.