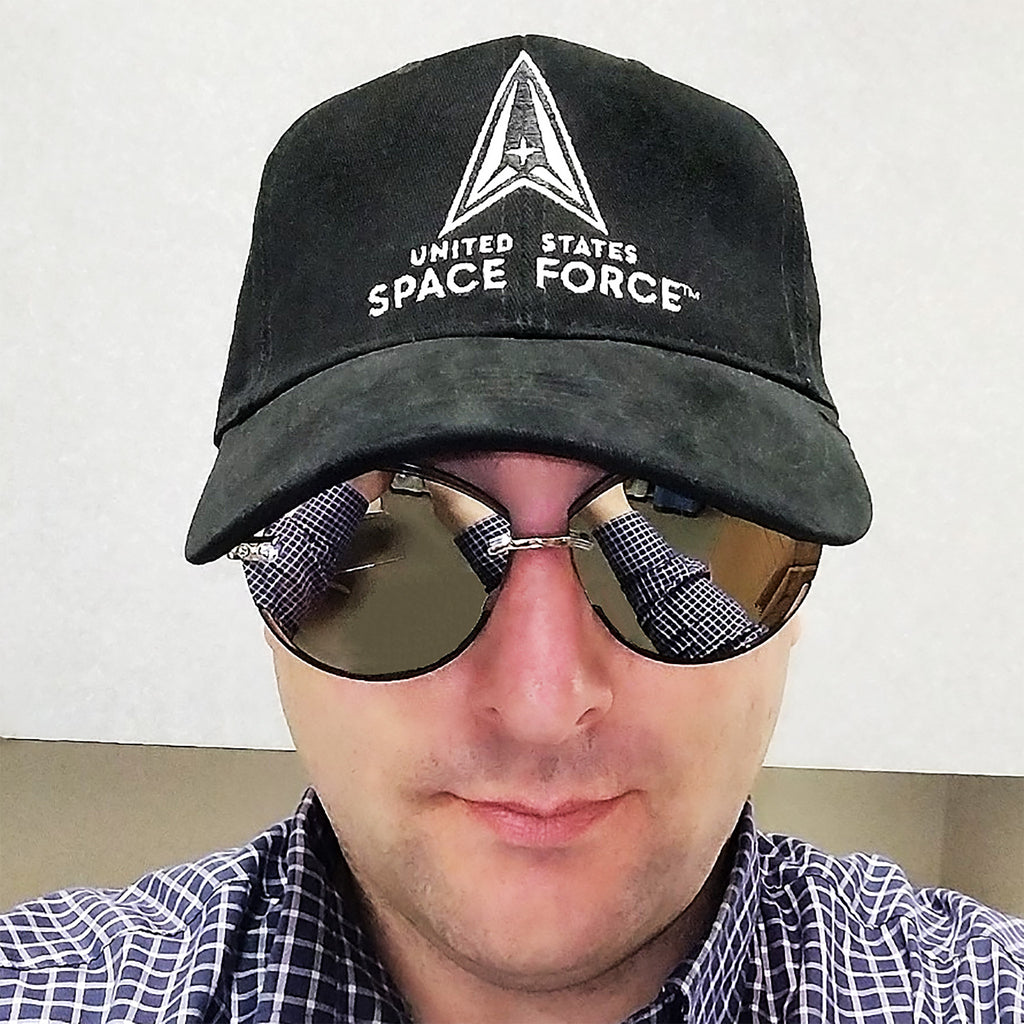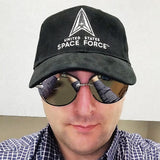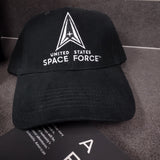 Space Force Baseball Cap
100% cotton
Velcro adjustable tab 
Embroidered U.S. Space Force insignia on front panel
Officially licensed by U.S. Space Force
One size fits most
Hand wash only 
Rock our Space Force cap and protect yourself from threats from space -- also known as direct sunlight! With the U.S. Space Force insignia front and center, you can proudly show your support for our latest branch of the armed services. 


"Our destiny, beyond the Earth, is not only a matter of national identity, but a matter of national security." With these words, President Donald J. Trump set out to create the United States Space Force after receiving recommendations unanimously approved by his National Space Council. The U.S. Space Force was introduced on December 20, 2019, with the National Defense Authorization Act signed into law (with bi-partisan support), creating the first new branch of the armed services in 73 years. The establishment of the USSF resulted from widespread recognition that Space was a national security imperative. When combined with increasing threats posed by near-peer competitors in space, it became clear there was a need for a military service focused solely on pursuing superiority in the space domain.

The President of the United States approved the seal design on January 15, 2020. Approved insignia designs and seals are held in trust by the National Archives in its Military holdings.