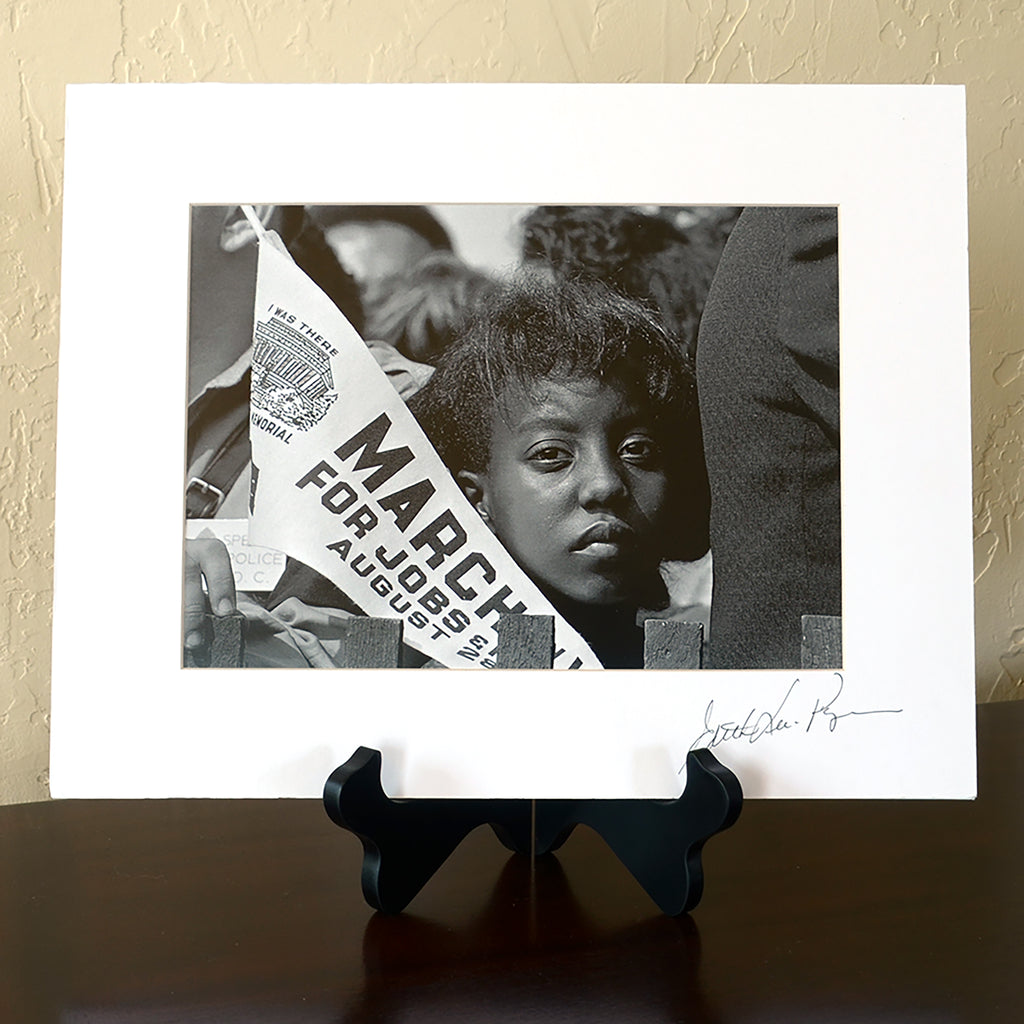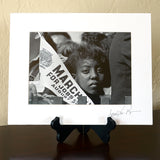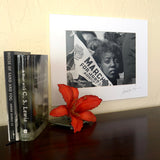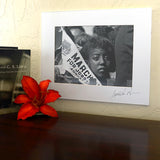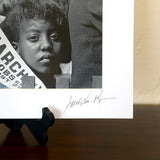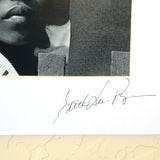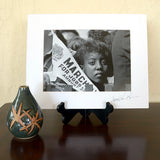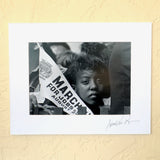 Young Woman at Civil Rights March Signed Matted Print
National Archives Store Exclusive
Made in the U.S.A.
11 X 14 inch matted print
Frame not included
Taken on August 28, 1963, this photograph of Edith Lee-Payne as a young girl is an iconic image from the  March on Washington for Jobs and Freedom. Swept up in the events of the day, which also happened to be her 12th birthday, Ms. Lee-Payne was not aware that the photo had been taken. It was not until almost 40 years later, when her sister told her she had seen the picture in a 2009 calendar celebrating Black History, that Ms. Lee-Payne learned that she had been the poster child for the civil rights movement.

Signed by Ms. Lee-Payne, this matted print is a memento of a seminal moment in civil rights history. 

During the late 1950s and throughout the 1960s, African Americans staged civil rights marches in Washington, D.C., and the South. In their struggle for equality, African Americans demanded basic constitutional rights that had been denied to them for over 150 years, such as equal access to jobs, the right to decent homes and neighborhoods, equal protection under the law, and the freedom to assemble peaceably.