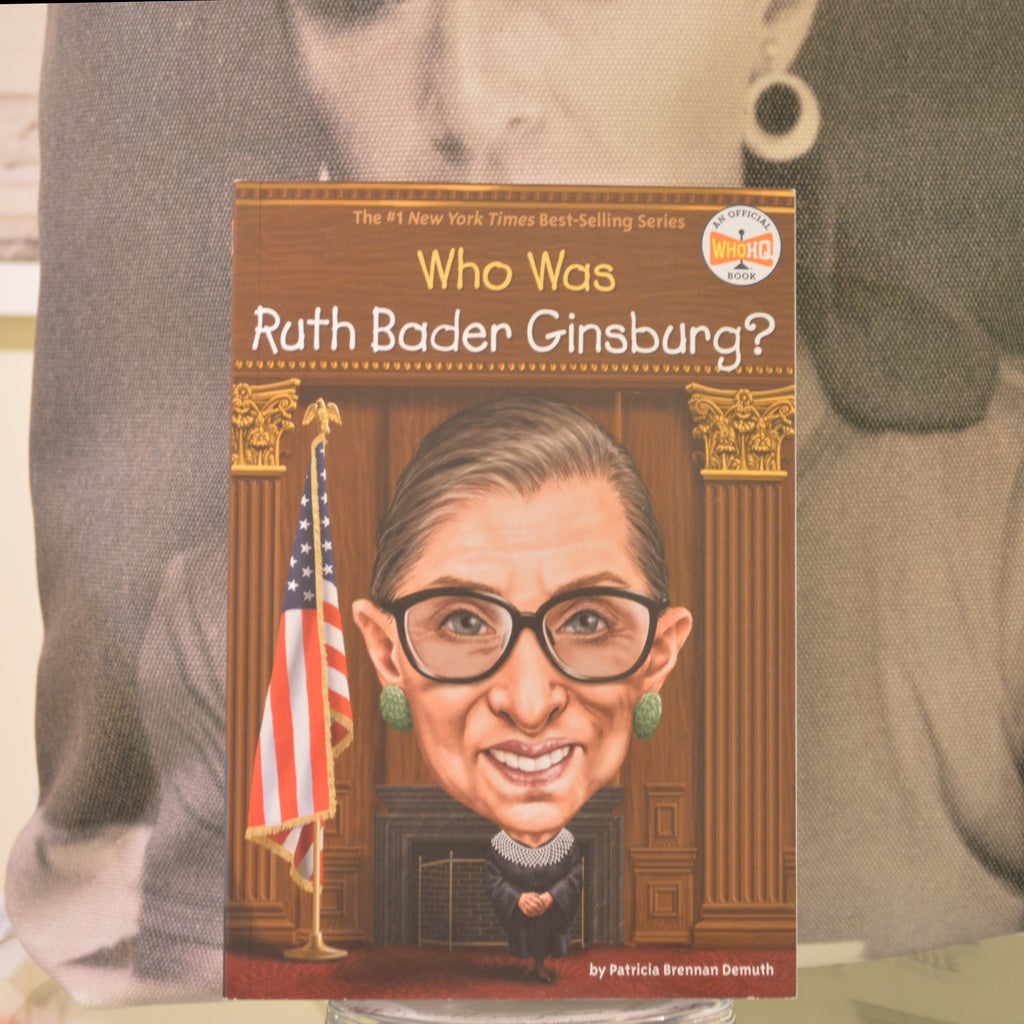 Who Was Ruth Bader Ginsburg?
By Patricia Brennan Demuth
Paperback: 112 pages
Ages: 8-12
Grades: 3-7
An engaging book for young readers, this favorite from the Who Was series introduces Justice Ruth Bader Ginsburg in a relatable way. Famous for her stylish collars (called jabots) and her commanding dissents, this opera-loving New Yorker always spoke her mind. Explaining that as a young lawyer, RBG advocated for gender equality and women's rights when few others did, readers gain some insights into the woman who was born a "frisky baby". She gained attention for the cases she won when arguing in front of the Supreme Court, before taking her place on the bench in 1993. Author Patricia Brennan Demuth answers all the questions about what made RBG so irreplaceable and how the late Supreme Court justice left a legacy that will last forever.

To become the first female Jewish Supreme Court Justice, the unsinkable Ruth Bader Ginsburg had to overcome countless injustices. Growing up in Brooklyn in the 1930s and '40s, Ginsburg was discouraged from working by her father, who thought a woman's place was in the home. Regardless, she went to Cornell University, where men outnumbered women four to one. There, she met her husband, Martin Ginsburg, and found her calling as a lawyer. Despite discrimination against Jews, females, and working mothers, Ginsburg went on to become Columbia Law School's first tenured female professor, a judge for the US Court of Appeals, and finally, a Supreme Court Justice.