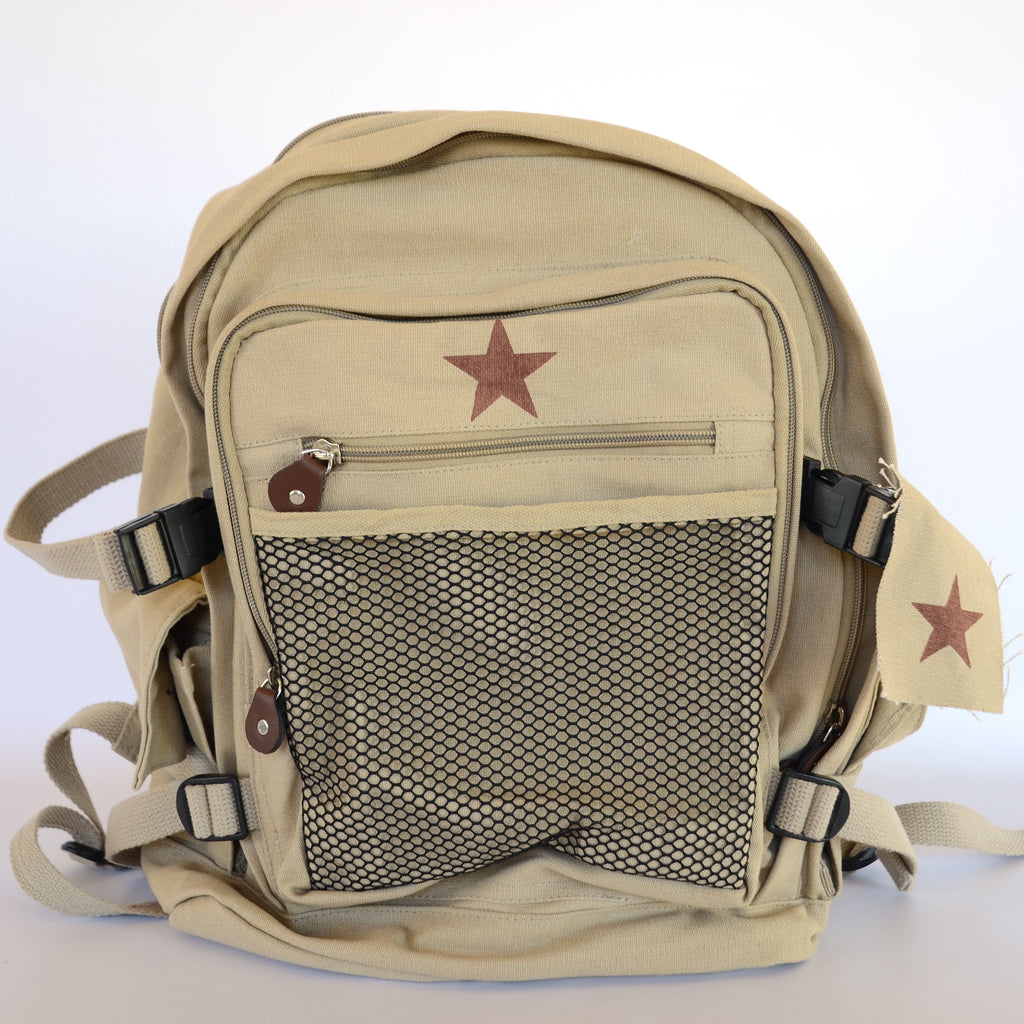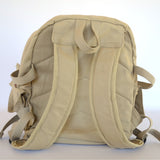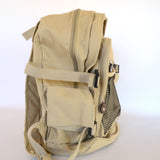 Vintage Canvas Backpack
Cotton canvas
Zipper, hook and loop
15 X 14 X 9 inches
Padded adjustable shoulder straps
Cell phone, keys, books--you've got stuff to carry, and it all fits comfortably in this rugged vintage canvas backpack, safe and secure, freeing you to go about your adventures.

Starting with the Revolutionary War, the National Archives holds Federal military records, including historical, personal, and official correspondence regarding military uniforms and equipment designs.

In 1953 in a small loft on Great Jones Street in the Lower East Side of Manhattan, Milton Somberg began Rothco, then known as Morris Rothenberg & Sons. Over the years, Rothco has introduced numerous lines of clothing and product but at the root of each item is their military heritage, from their M-65 field jackets to their canvas bags. Even the folding camping shovel can be traced back to Rothco's military surplus roots.