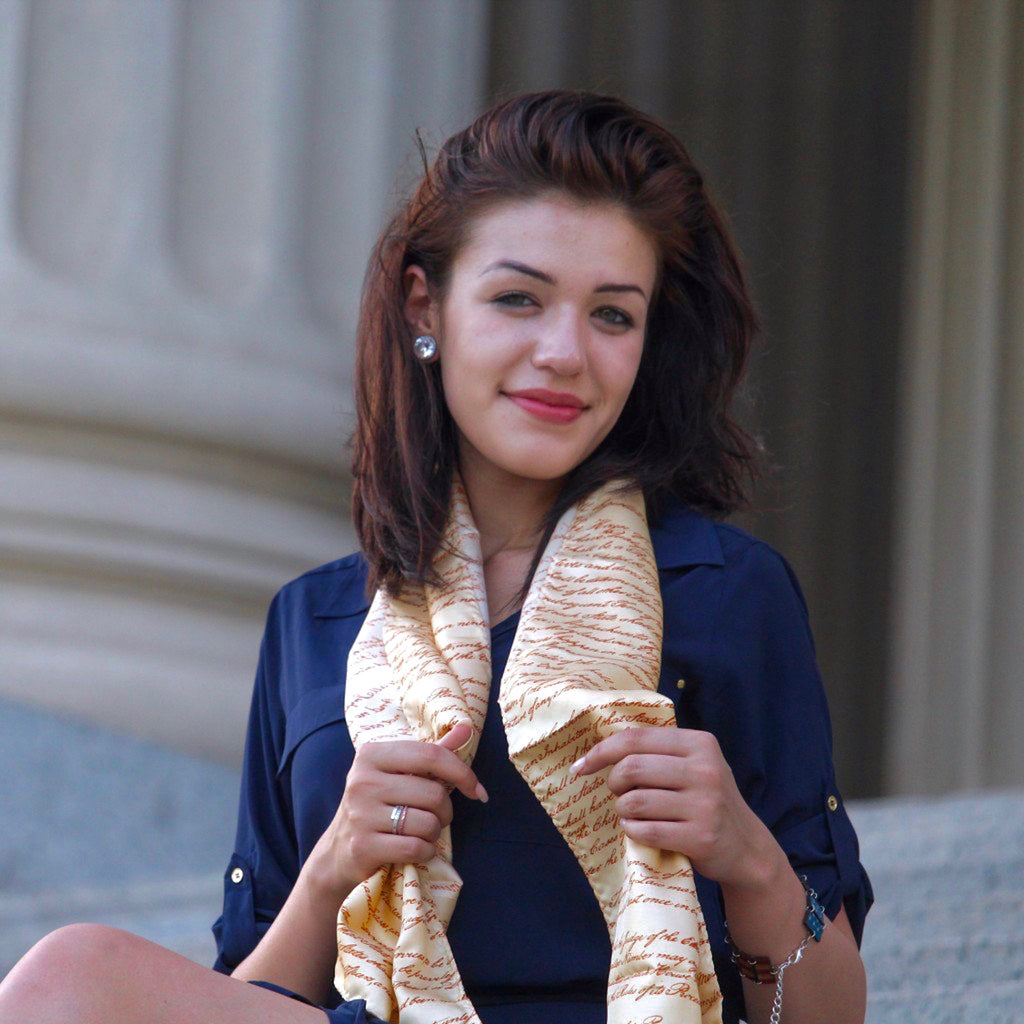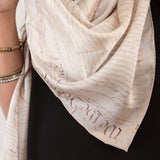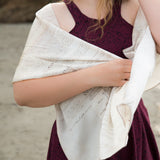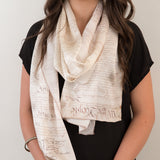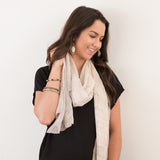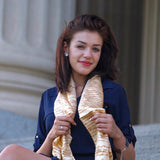 United States Constitution Silk Scarf
National Archives Store Exclusive
Designed in the U.S.A.
77 X 19 inches
Silk
"We the People," beautifully engrossed by Jacob Shallus on the first page of the Constitution, has become a symbol of who we are as Americans. Using state-of-the-art printing techniques, the United States Constitution is faithfully printed onto silk and chiffon (not pictured), original ink blots included, turning one of our founding documents into an elegant scarf, perfect for wearing patriotically.

See more from our We The People collection.

The Constitution of the United States is the supreme law of the United States of America. The Constitution originally consisted of seven Articles. The first three Articles embody the doctrine of the separation of powers, whereby the federal government is divided into three branches: the legislature, consisting of the bicameral Congress; the executive, consisting of the President; and the judiciary, consisting of the Supreme Court and other federal courts.

The original Constitution of the United States is on permanent exhibit in the Rotunda at the National Archives Museum.

Using a digital printing process that allows for more gradations in color than a silkscreen process, Middle Kingdom now brings high quality design and manufacturing to silk scarves. Bo Jia and Alison Alten established the Middle Kingdom kiln in 1998 in Washington, DC, to revive and broaden Chinese porcelain traditions for a modern audience.