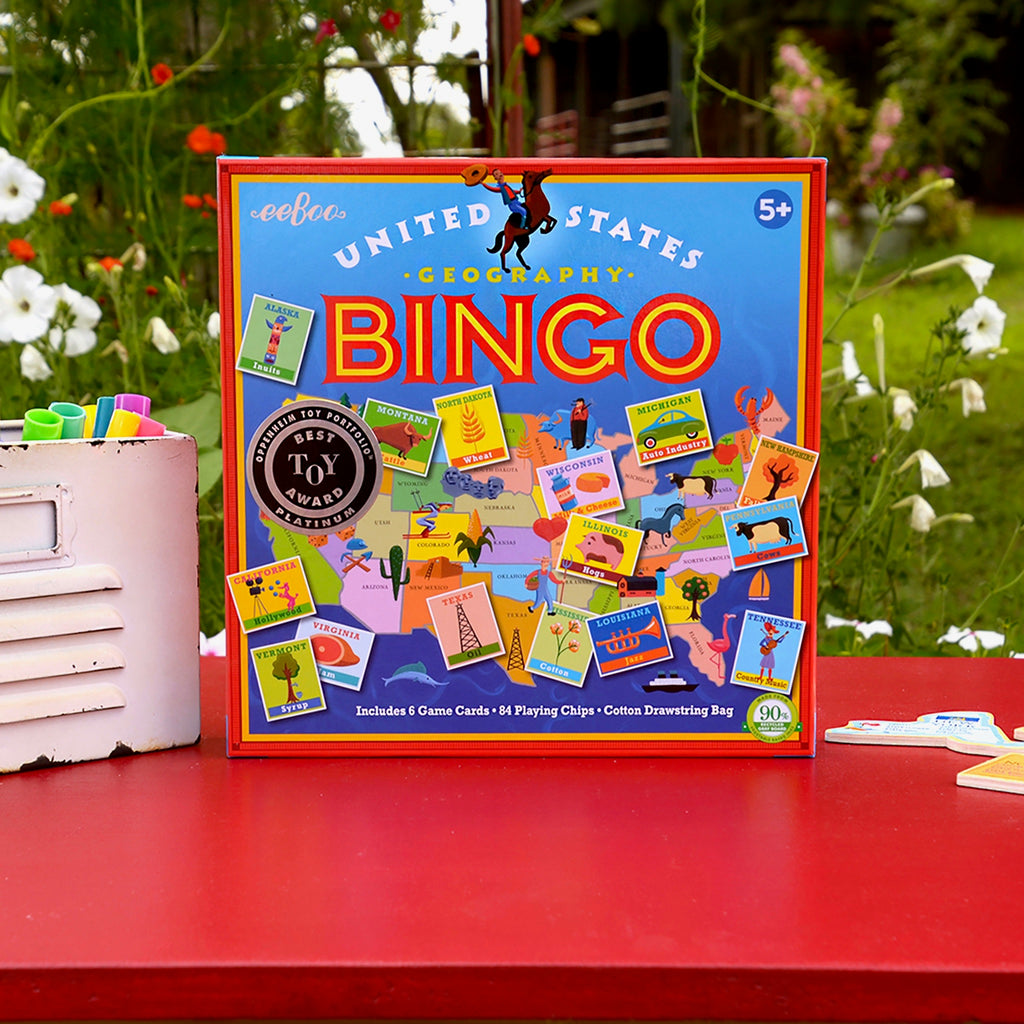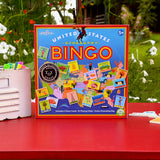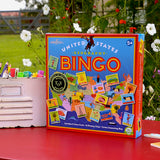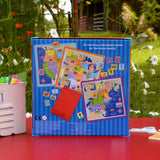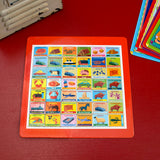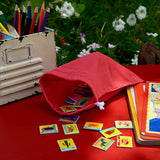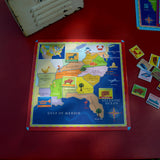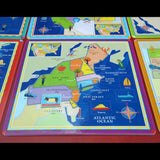 United States Geography Bingo
6 bingo game cards
84 chips
Includes cloth tile bag
Ages 5 and up
Bingo! These brightly colored, beautifully illustrated bingo cards and chips bring merriment and friendly competition to learning about the United States. Players race to fill one of six different bingo cards representing different regions of our nation. The 84 chips feature icons that symbolize key industries and wildlife associated with each state. For ages 5 and up, this award-winning game is fun for all.

In the early 20th century, it was common for children, some as young as 4, to work in America's factories, mines, fields, canneries, and tenement sweatshops. In 1910, children under the age of 15 made up 18.4 percent of the nation's workforce. Outraged reformers began a campaign to end child labor in the United States. By 1915, several states had passed child labor laws. Congress twice enacted legislation that the Supreme Court ruled unconstitutional. A constitutional amendment restricting child labor passed Congress in 1924, but the necessary number of states failed to approve the amendment. In 1938, the Fair Labor Standards Act was passed, prohibiting most children under age 16 from working in industry. Agricultural and domestic labor were excluded.

More information about child labor can be found within records of rights, a National Archives permanent exhibit, following the history of the ongoing struggle of Americans to define, attain, and protect their rights.