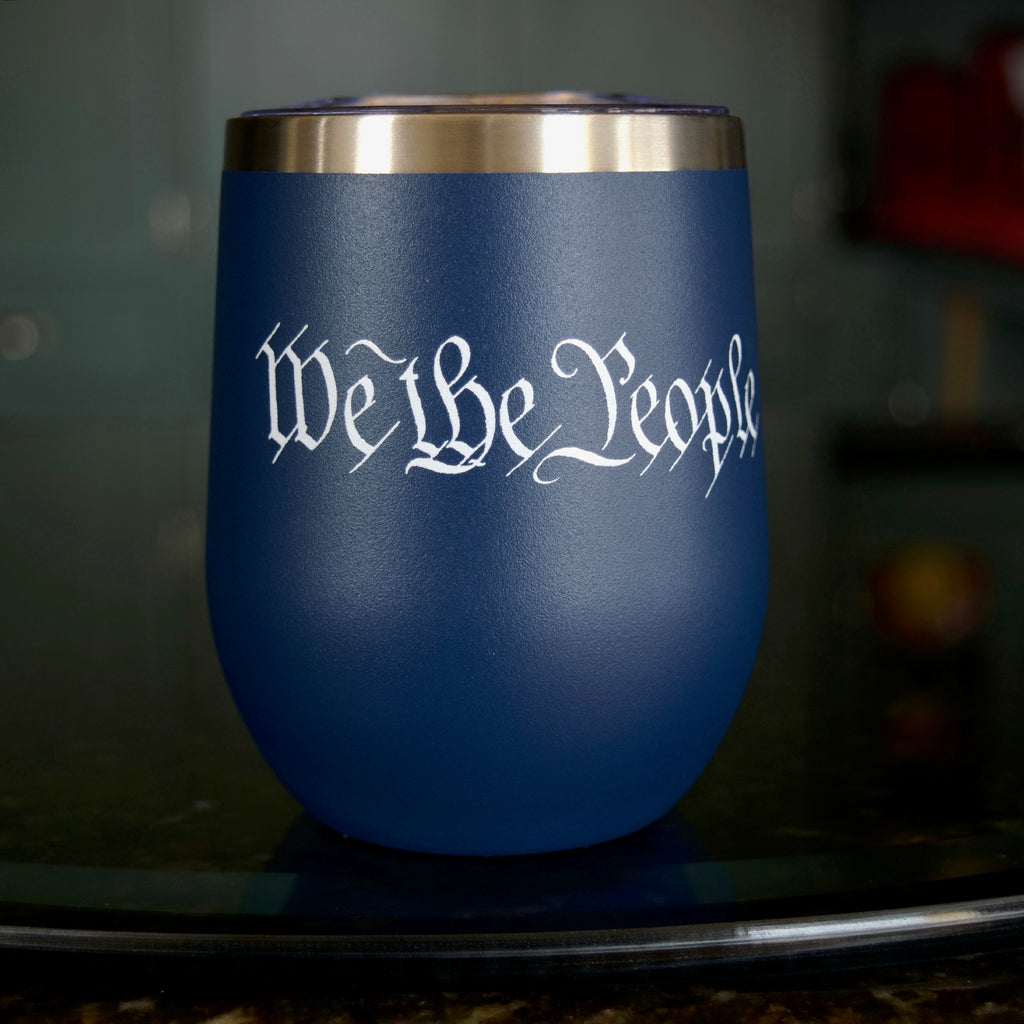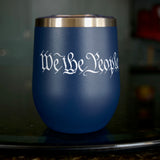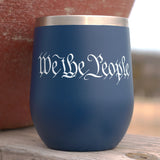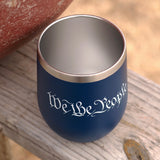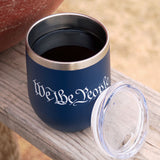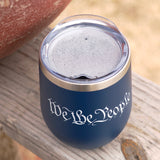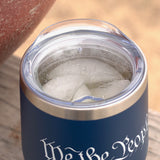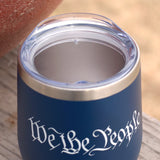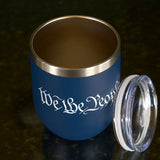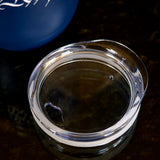 We the People Blue Tumbler
12 oz.
4 1/2 inches, 3 inch diameter
Double wall, 18/8 grade stainless steel with copper vacuum insulation
Designed to keep hot drinks hot and cold drinks cold
Powder-coated finish
Clear, push-on lid
Hand washing recommended
Not for microwave use
We the people…could use some refreshment. With a matte, powder-coated finish, this handsome blue tumbler is perfect for enjoying different types of beverages. Keeping liquids hot for eight hours, and cold for sixteen, this tumbler's impressive qualities are only outdone by its good looks. Jacob Shallus' penmanship depicted on the outer wall is a patriotic symbol of who we are as Americans. As a great gift, or a nice treat for yourself, this custom-made tumbler is bound to be a firm favorite and is the perfect alternative to a paper takeout cup.

It is also available in red.

See more from our We The People collection.

The Constitution of the United States is the supreme law of the United States of America. The Constitution originally consisted of seven Articles. The first three Articles embody the doctrine of the separation of powers, whereby the federal government is divided into three branches: the legislature, consisting of the bicameral Congress; the executive, consisting of the President; and the judiciary, consisting of the Supreme Court and other federal courts.

The original Constitution of the United States is on permanent exhibit in the Rotunda at the National Archives Museum.