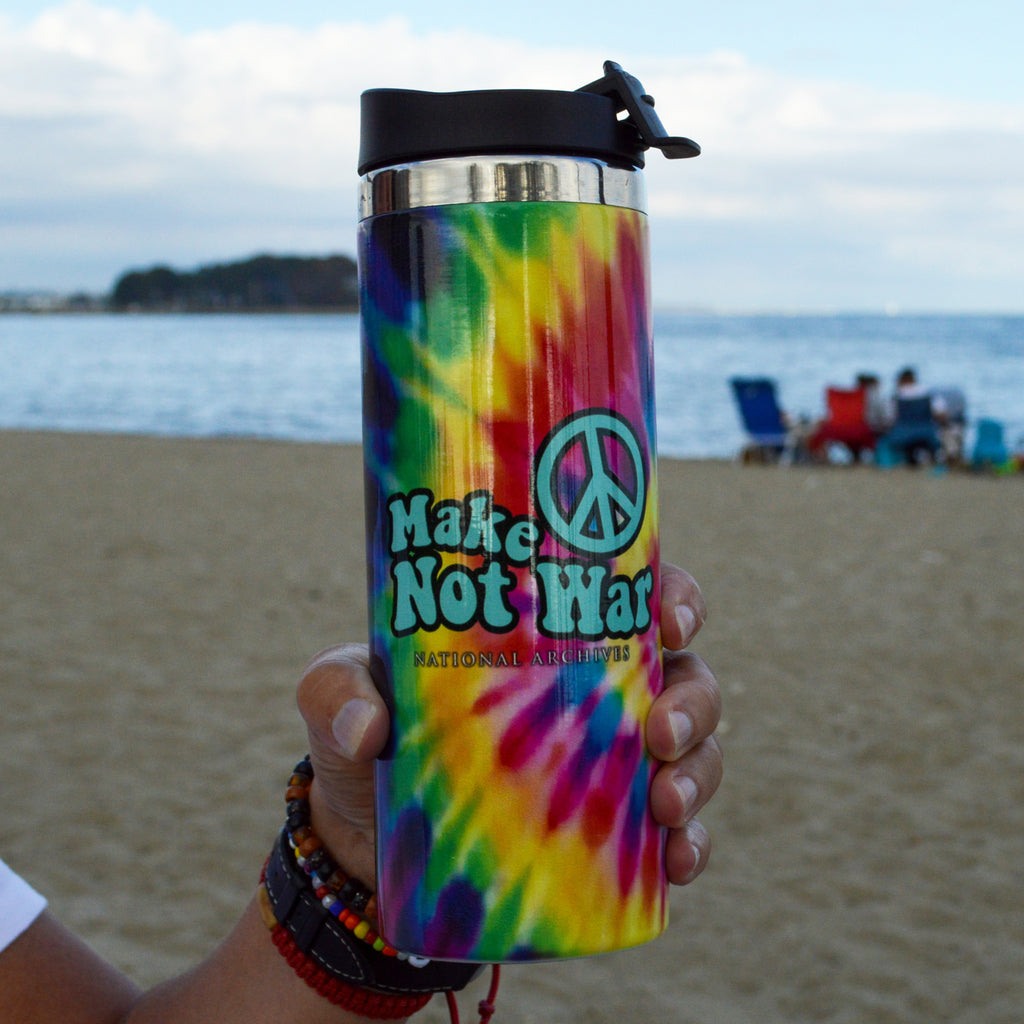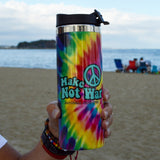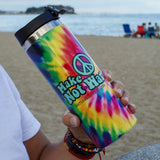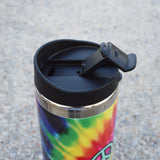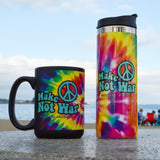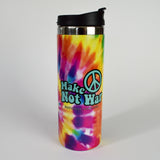 Make Peace Not War Travel Mug
National Archives Store Exclusive
7 1/2 X 2 3/4 inches
16 oz.
Stainless steel
Hand wash only
Do not use bleach
Not for microwave use
With a bright tie-dye print and a message promoting peace, this versatile travel mug is a great gift for fun-loving National Archives supporters. Designed to keep hot drinks hot and cold drinks cold, this insulated mug has a simple, flip-up lid that is easy to open and close.

In 2016, a young citizen wrote to President Obama, imploring him to "do something fun", like wear a tie-dye shirt and shorts to "something important." The author opined that the country was in need of more spunk. President Obama's response was thoughtful and encouraging. The correspondence is one of thousands of letters catalogued in the records of the Obama White House.

The Presidential Library system comprises 14 Presidential Libraries. These facilities are overseen by the Office of Presidential Libraries, in the National Archives and Records Administration.

Under the Presidential Libraries Act in 1955 (amended in 1986), through archives, museums, and public programs, Presidential Libraries continue to preserve the documents and artifacts of our Presidents, helping us learn about our nation and our democracy.