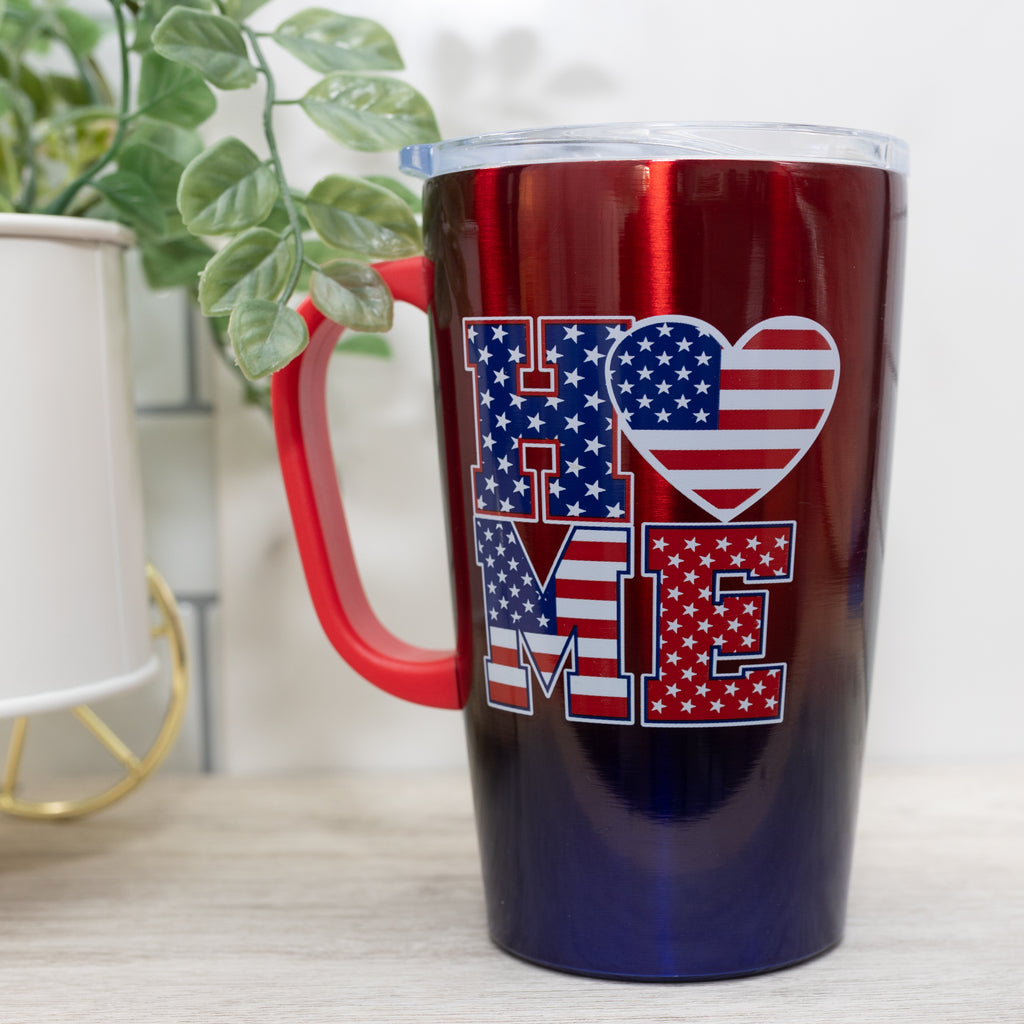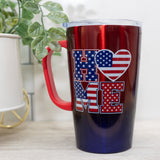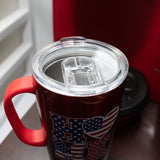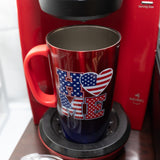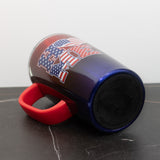 Home Flag Travel Mug
18 oz.
6 inches tall
High-quality stainless steel
Designed to keep hot drinks hot and cold drinks cold
Enjoy an energizing morning cup of joe, or a soothing afternoon tea in our 18 ounce travel mug. It fits in most vehicle cup holders and features a travel lid with a sliding lock. It makes a great gift or a treat for yourself, with its comforting message of home.

According to oral history, in 1776, George Washington, Robert Morris, and George Ross visited Betsy Ross at her upholstery shop in Philadelphia. Washington presented a sketch of a flag for Betsy to make, comprised of 13 red and white stripes and 13 six-pointed stars.

On May 29, 1777, Betsy Ross was paid by the Pennsylvania State Navy Board for making flags. On June 14, 1777, Congress adopted the Stars and Stripes as our official national flag.