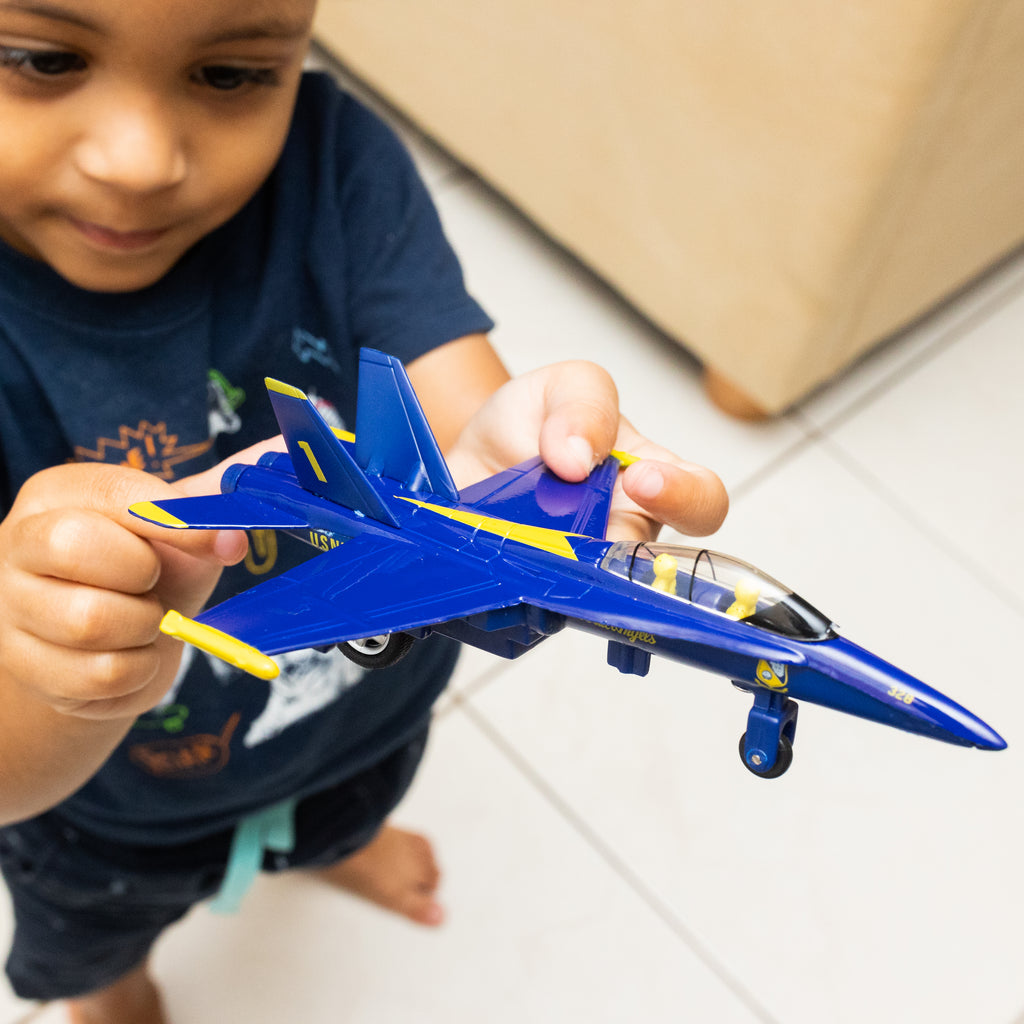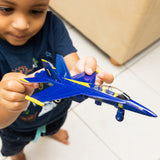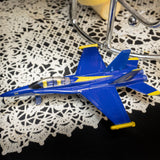 Blue Angels F/A-18 Super Hornet Toy Jet
Die-cast metal
7 inches X 5 inches
Ages: 3-8 years
Made of die-cast metal with plastic parts and rubber wheels, this pull-back action F/A-18 Hornet is a replica of the twin engine, mid-wing, multi-mission tactical aircraft that is used by the U.S. Navy and Marine Corps. Cool for kids big and little, this faithful reproduction is an inspiring gift for enthusiasts of the remarkable Blue Angels.

The original Continental Navy was established on October 13, 1775. By the end of the Revolutionary War, the Naval fleet had grown to over 50 ships and had established itself as an integral part of American defense. Several naval emblems represented this nautical branch of service until Executive Order 10736 was signed by President Dwight D. Eisenhower on October 23, 1957, designating the single Navy emblem.

Approved insignia designs and seals are held in trust by the National Archives in the Military holdings.