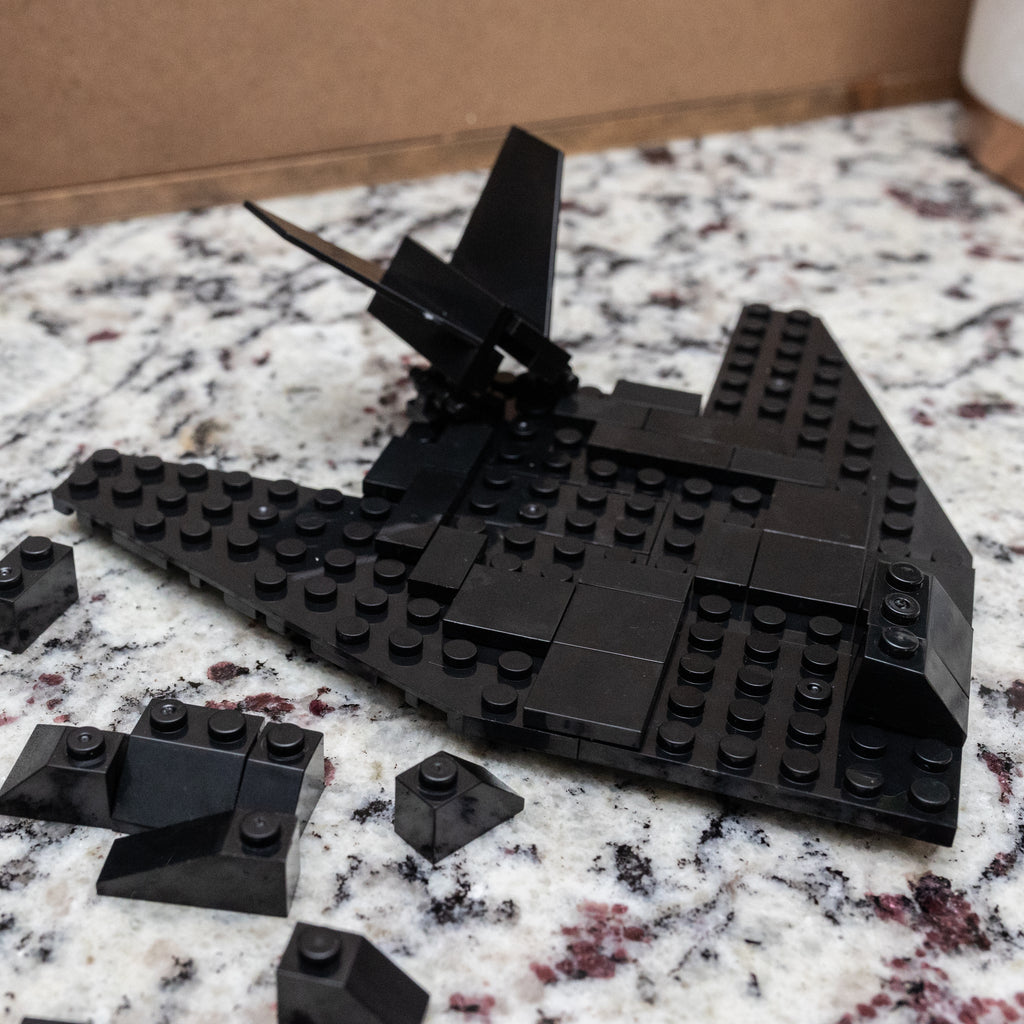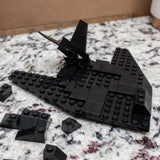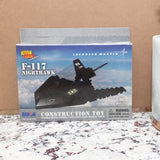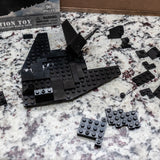 F-117 Nighthawk
Compatible with other building block systems
Ages: 4 and up
Developed in response to a U.S. Air Force request for an aircraft capable of attacking high value targets without being detected by enemy radar, the F-117 was the world's first operational stealth aircraft. Seeing combat from 1989, F-117s were built from 1981 to 1990. With our building blocks, enthusiasts can build their own scaled down version.

In September 1947, the proposed Air Force seal was exhibited in the office of the new Secretary of the Air Force, and later a panel of about 30 top-ranking Air Force officers reviewed it. The design had a green background and featured the Wright brothers' airplane as the central point. The panel recommended that the background be blue and that a symbolic design replace the airplane. Mr. DuBois of the Army Quartermaster General's office sketched Jupiter's thunderbolt, and it was adopted. The final drawing was approved by President Truman on November 1, 1947.

Approved insignia designs and seals are held in trust by the National Archives in the Military holdings.