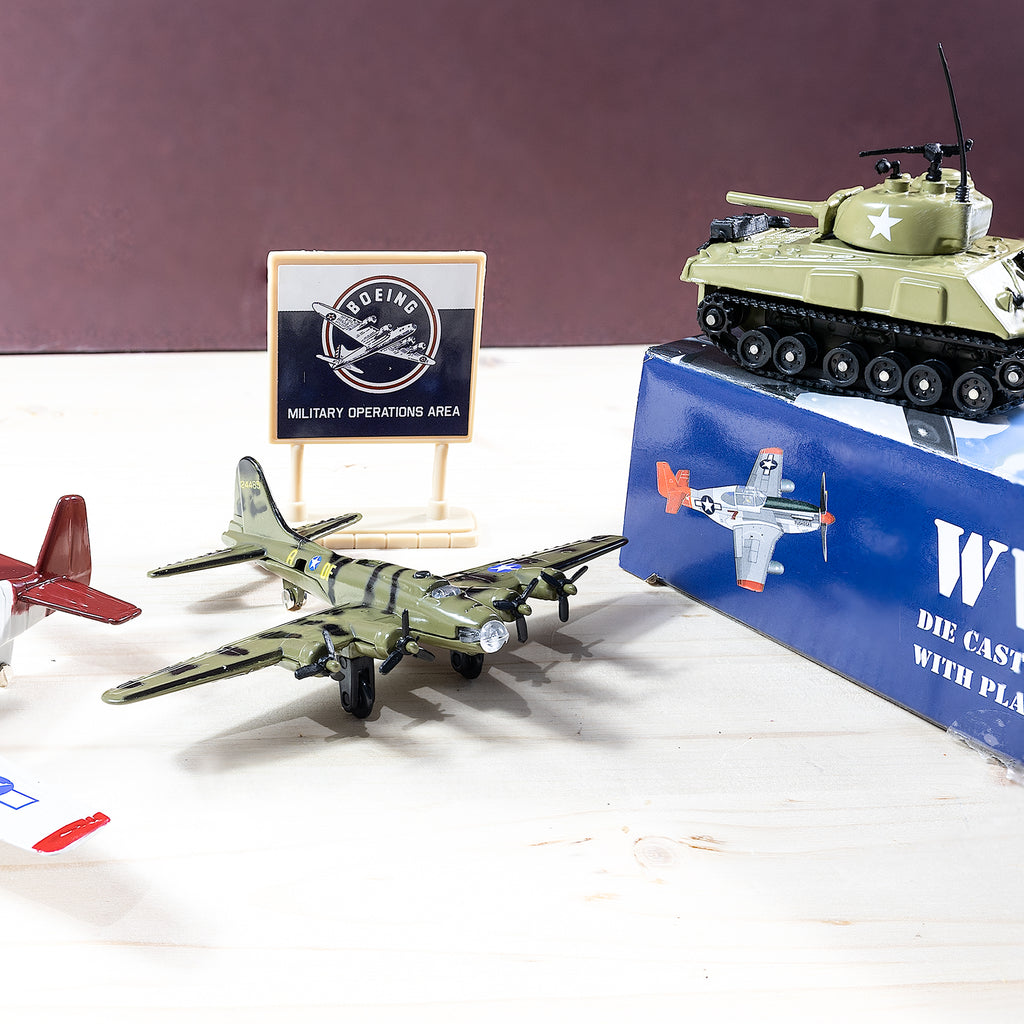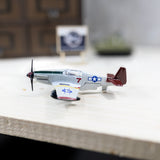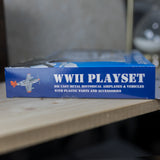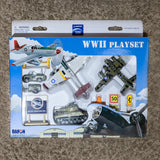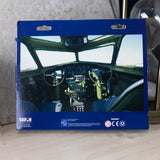 Boeing World War II Play Set
11 piece set
Officially licensed by Boeing
Ages 3 and up
With two aircraft, a tank, jeep, signs and accessories, this fun set is bound to delight the smallest aviation and military enthusiasts, and maybe big ones too. A fun set showcasing World War II era military equipment, we think it makes a nice gift.

In September 1947, the proposed Air Force seal was exhibited in the office of the new Secretary of the Air Force, and later a panel of about 30 top-ranking Air Force officers reviewed it. The design had a green background and featured the Wright brothers' airplane as the central point. The panel recommended that the background be blue and that a symbolic design replace the airplane. Mr. DuBois of the Army Quartermaster General's office sketched Jupiter's thunderbolt, and it was adopted. The final drawing was approved by President Truman on November 1, 1947.

Approved insignia designs and seals are held in trust by the National Archives in the Military holdings.