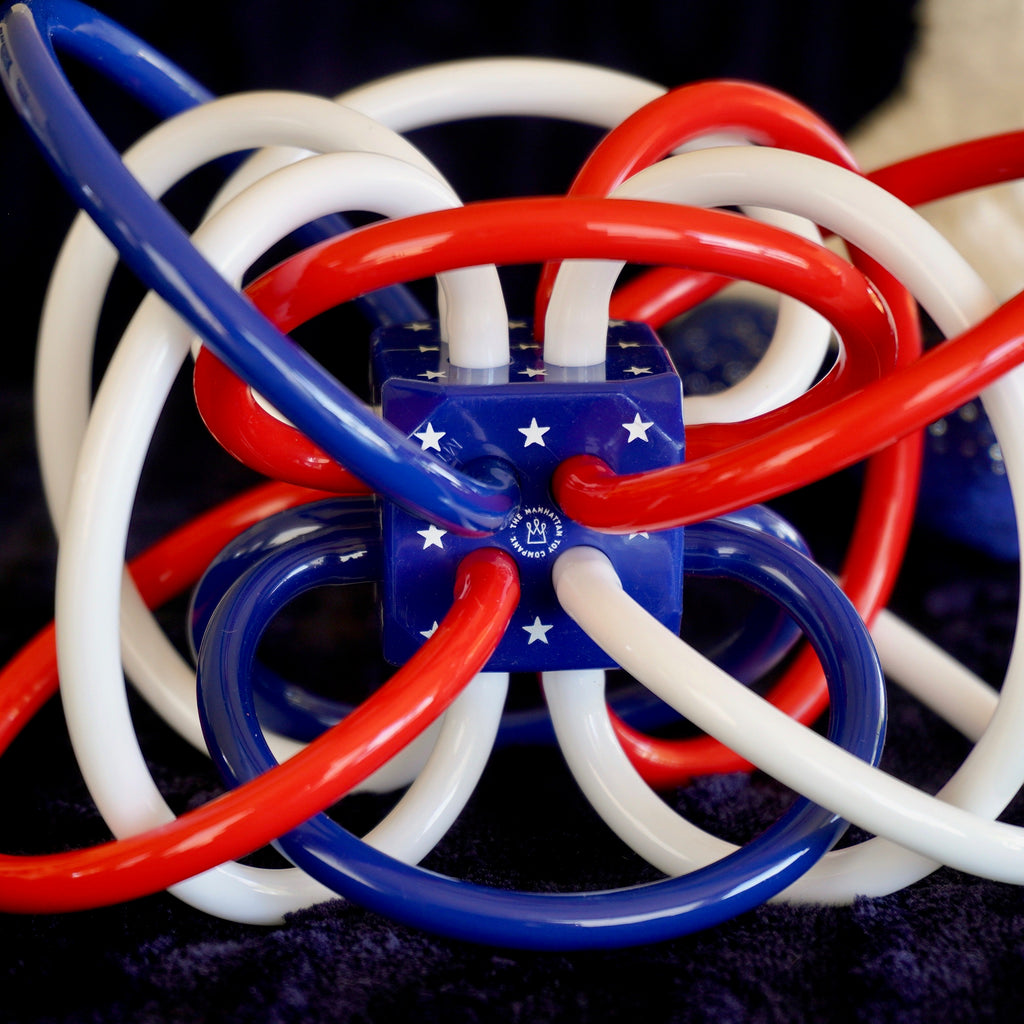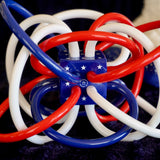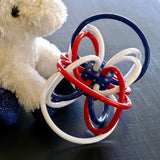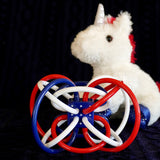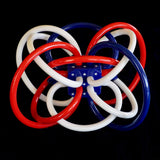 Red, White and Blue Winkel Teether
5 X 3 ½ X 4 inches
Ages: 0+
Polyurethane
Surface wash only: do not submerge in water, boil, or steam clean
In patriotic red, white and blue, this winkel teether and rattle is perfect for newborns and teething babies. The polyurethane tubes are easy for little hands to grip and the toy can be safely refrigerated to provide relief for sore gums. A rattle in the middle of the toy helps the baby explore sound and cause and effect. Suitable for ages up to two years old, this toy is bound to become a favorite.

According to oral history, in 1776, George Washington, Robert Morris, and George Ross visited Betsy Ross at her upholstery shop in Philadelphia. Washington presented a sketch of a flag for Betsy to make, comprised of 13 red and white stripes and 13 six-pointed stars.

On May 29, 1777, Betsy Ross was paid by the Pennsylvania State Navy Board for making flags. On June 14, 1777, Congress adopted the Stars and Stripes as our official national flag.