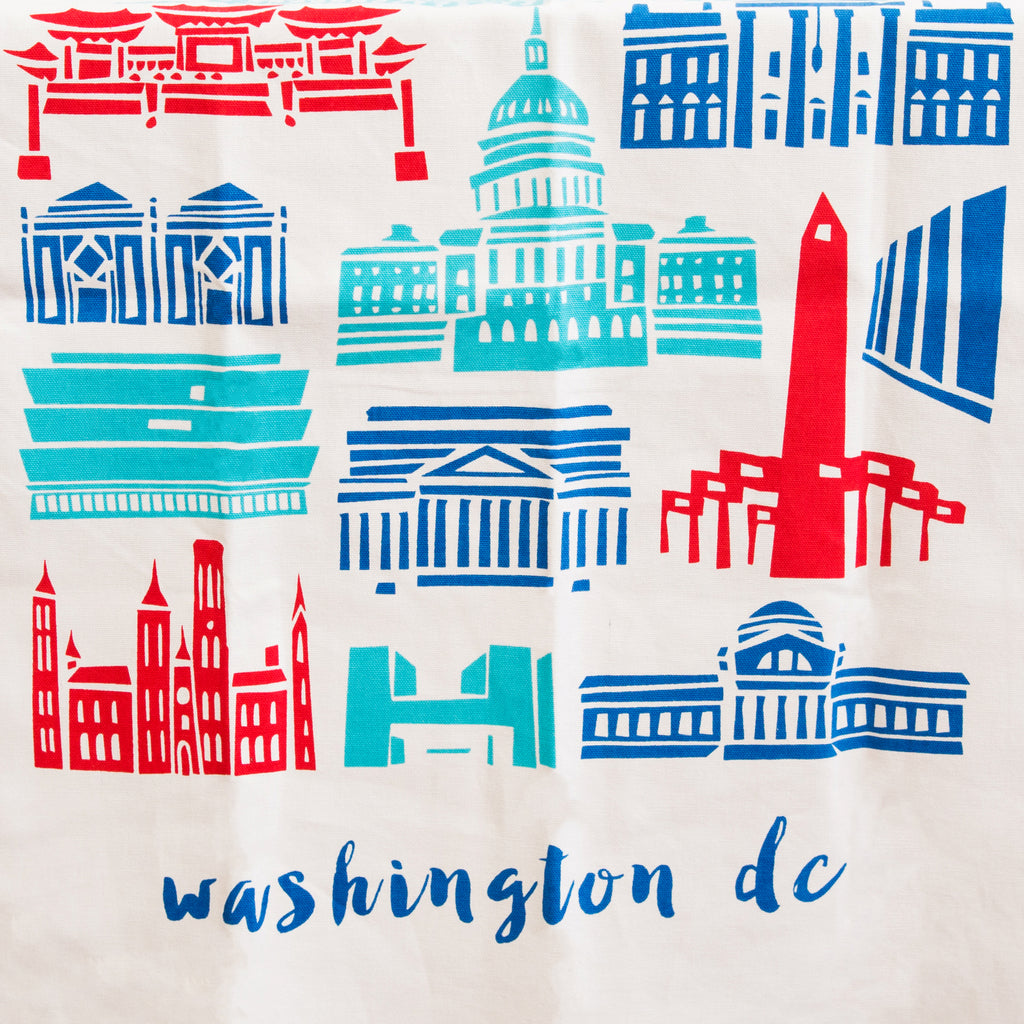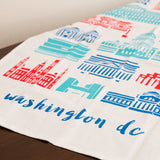 D.C. Architecture Tea Towel
Made in the U.S.A.
20 X 28 inches
100% cotton
Hand silk-screened
Washington, D.C.'s architecture is featured on this bright and cheery tea towel. The familiar memorials, National Cathedral, Washington Monument, U.S. Capitol, Smithsonian Castle, White House, and Kennedy Center all get an honorable mention on this wonderful souvenir of our nation's capital.

Every four years on the Tuesday after the first Monday in November, Americans go to the polls to elect their President. The campaign for President is steeped in tradition, combining ritual, celebration, intense marketing, and bombast, all leading up to Election Day when citizens enter voting booths to exercise their solemn right to choose their leaders. The stakes are high, and the election results shape the course of the nation and indeed the entire world for the next four years.

Most Americans know that the National Archives preserves important historical documents, but a little known function of the National Archives is the administration of the electoral college. The Office of the Federal Register coordinates the functions of the Electoral College on behalf of the Archivist of the United States, the states, the Congress, and the American people. The Office of the Federal Register operates as an intermediary between the governors and secretaries of state of the states and Congress. It also acts as a trusted agent of Congress because it is responsible for reviewing the legal sufficiency of the certificates before the House and Senate accept them as evidence of official state action. The National Archives preserves electoral college documents dating back to 1789.