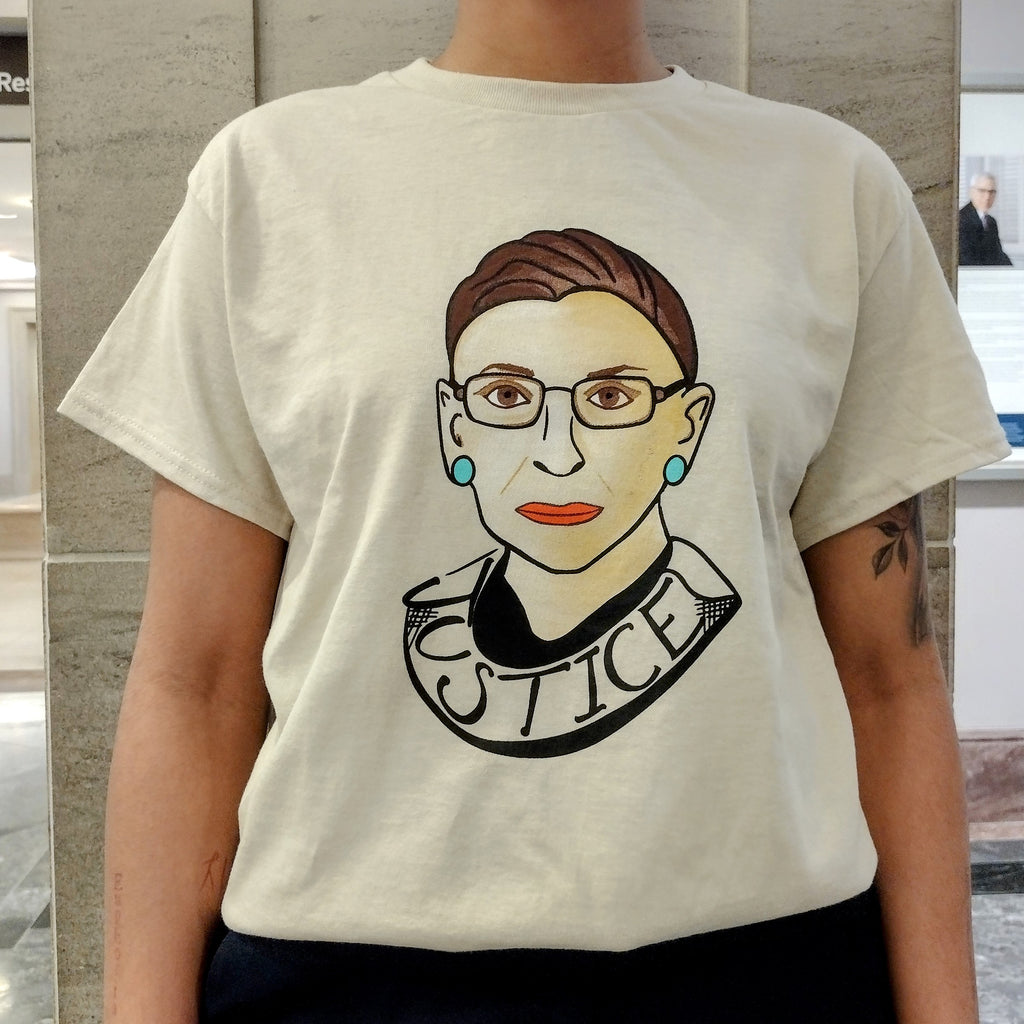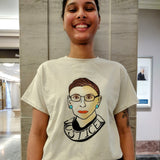 Justice Ruth Bader Ginsburg T-Shirt
National Archives Store Exclusive 
Designed and printed in the U.S.A.
Supreme Court Justice Ruth Bader Ginsburg was a warrior for gender equality who said that when there are nine women on the Supreme Court there will be enough. Inspiring generations who followed her, RBG was known for her blistering dissents and brilliant legal mind. She said, "Women belong in all places where decisions are being made" and we couldn't agree more. Rock this National Archives Store exclusive design, and show the warrior within you!

To become the first female Jewish Supreme Court Justice, the unsinkable Ruth Bader Ginsburg had to overcome countless injustices. Growing up in Brooklyn in the 1930s and '40s, Ginsburg was discouraged from working by her father, who thought a woman's place was in the home. Regardless, she went to Cornell University, where men outnumbered women four to one. There, she met her husband, Martin Ginsburg, and found her calling as a lawyer. Despite discrimination against Jews, females, and working mothers, Ginsburg went on to become Columbia Law School's first tenured female professor, a judge for the US Court of Appeals, and finally, a Supreme Court Justice.