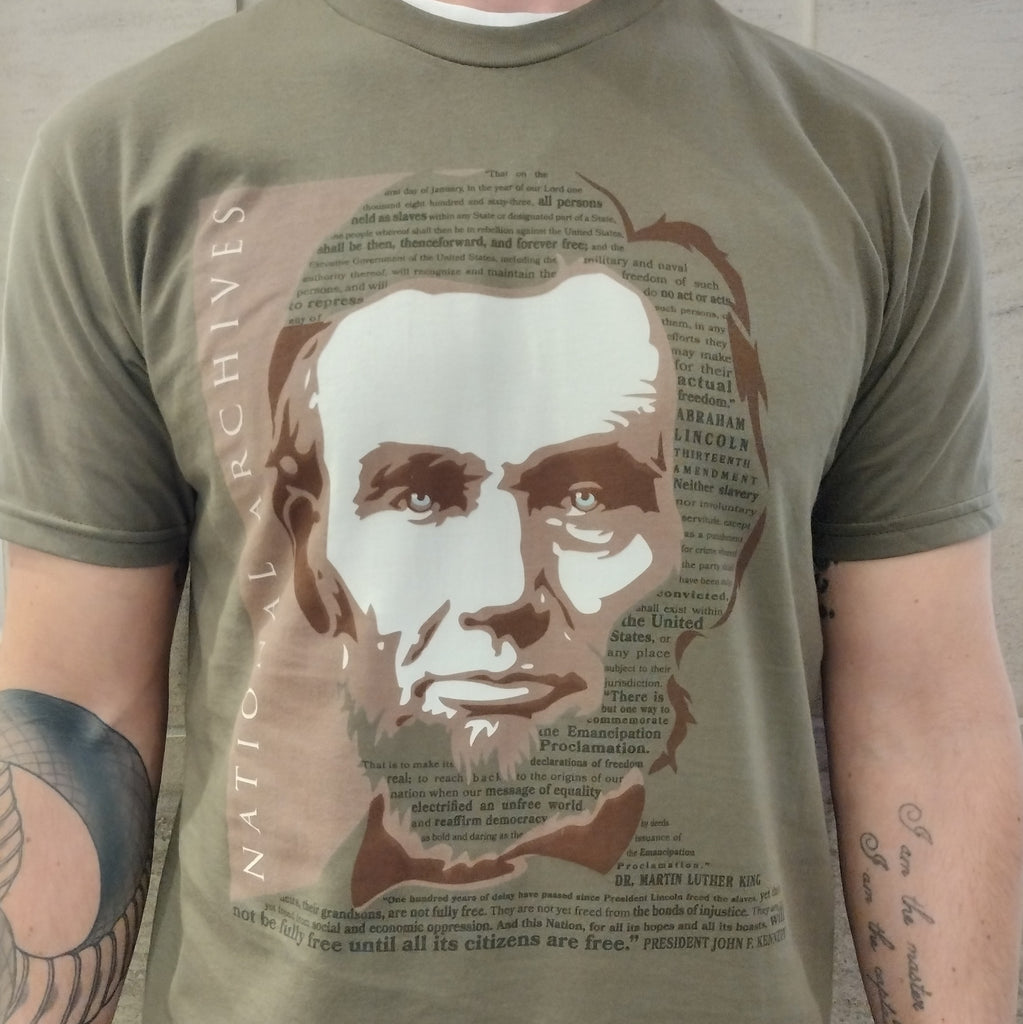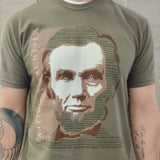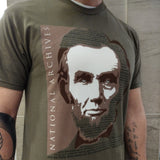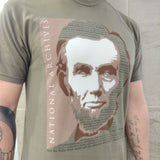 Abraham Lincoln Silhouette Emancipation T-Shirt
National Archives Store Exclusive
American Apparel
100% cotton
The powerful words of President Lincoln, Dr. Martin Luther King, Jr., and President Kennedy depicted on the Lincoln Emancipation T-shirt remind us of the proclamation's continued importance and strong presence, more than 150 years after it was written. Featuring unique artwork designed for the National Archives, this tee is both eye-catching and evocative. The Lincoln design can also be purchased as an attractive matted print.

President Abraham Lincoln issued the Emancipation Proclamation on January 1, 1863, during the American Civil War, formally proclaiming the freedom of all slaves held in areas still in revolt. The Proclamation invited black men to join the Union Army and Navy, resulting in the enlistment of approximately 200,000 freed slaves and free black people before the war's end.

Although the Emancipation Proclamation did not end slavery in the nation, it placed the issue squarely on top of the wartime agenda. It added moral force to the Union's cause and was a significant milestone leading to the ratification of the thirteenth Amendment to the Constitution in 1865, formally outlawing slavery throughout the nation. The Emancipation Proclamation linked the preservation of American constitutional government to the end of slavery. It has become one of our country's most treasured documents.

The original handwritten Emancipation Proclamation is preserved, protected and held in trust by the National Archives.