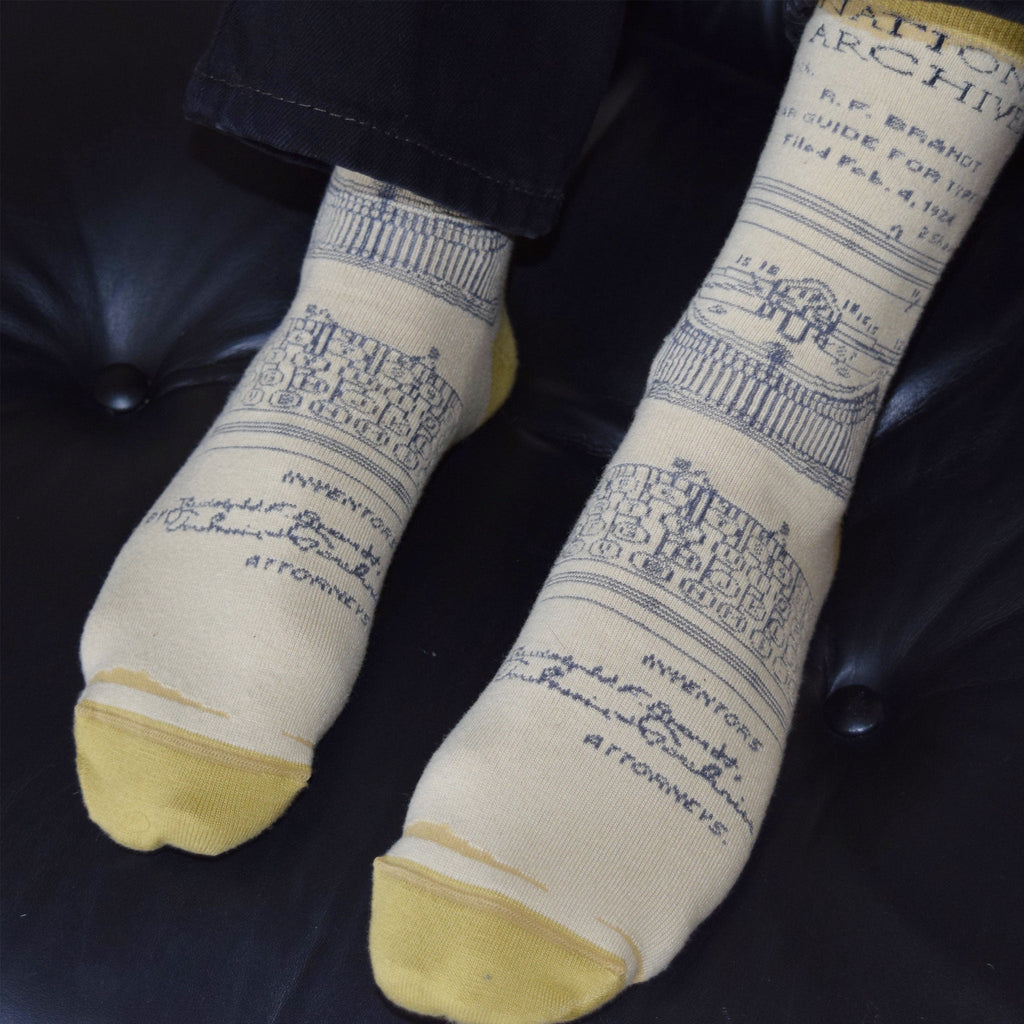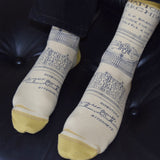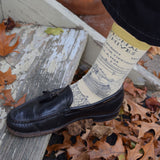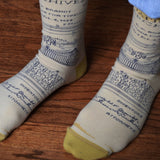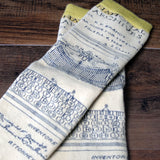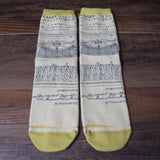 Typewriter Patent Socks
National Archives Store Exclusive
Made in U.S.A.
Adult size

70% cotton, 28% polyester, 2% elastic
Machine wash cool, inside out, tumble dry low
These are the perfect socks for typewriter enthusiasts. Surely Tom Hanks must be sporting some under his special occasion tuxedo! A National Archives Store exclusive, these American-made typewriter patent socks are a lot of fun. While you're wearing them, you may faintly hear the ding of a bell and the sound of the carriage return as you walk along.

A typewriter patent print can be found over here.

Among many documents related to typewriters in holdings at the National Archives is a printed patent drawing from June 1868 titled "Drawing for a Typewriter." Numerous images of Presidents and typewriters are also in the holdings, including a picture of an Underwood typewriter that John F. Kennedy used while he was in Congress. The Underwood was the forerunner to the modern typewriter and was the first reliable typewriter of its kind on the market.