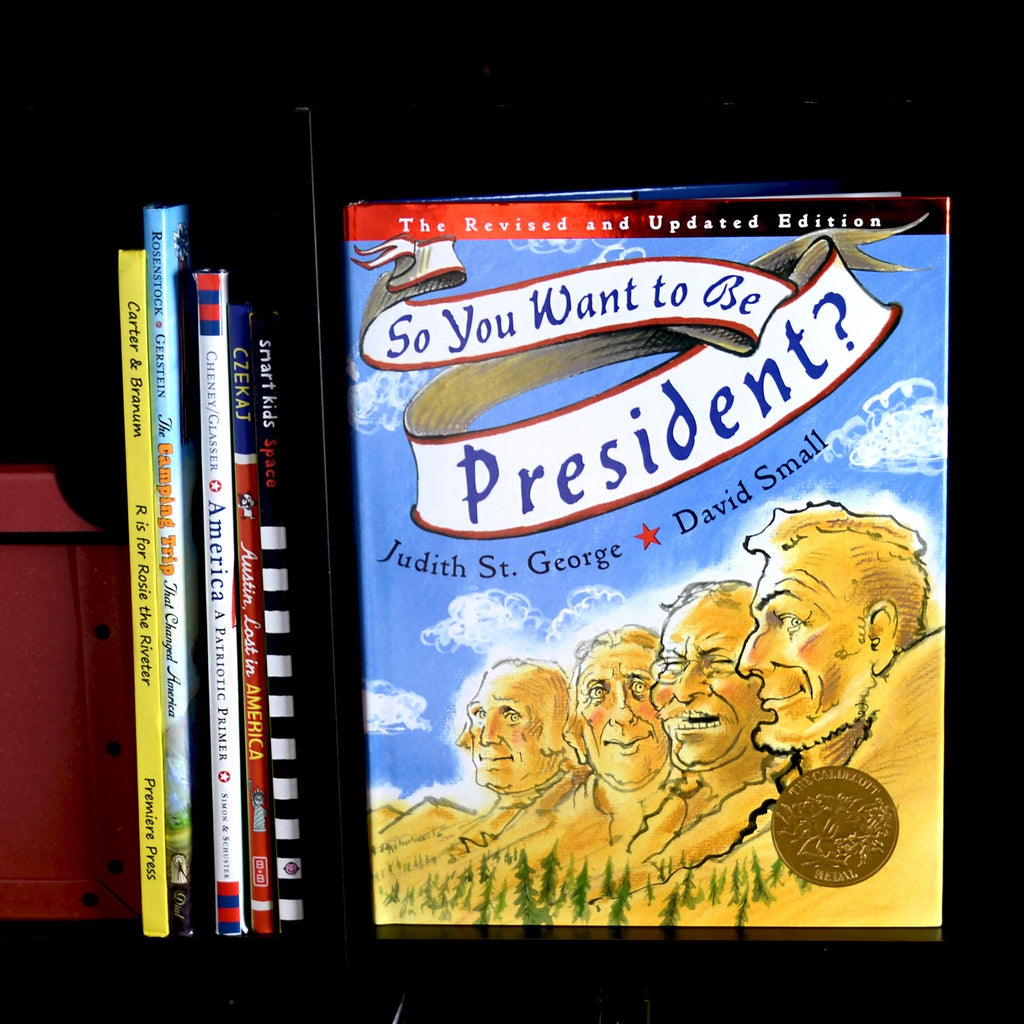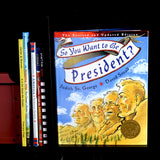 So You Want to be President?
By Judith St. George
Illustrated by David Small
Hardcover: 56 pages
Ages: 7-10
Grades: 2-5
This new version of the Caldecott-winning classic by illustrator David Small and author Judith St. George is updated with current facts and new illustrations to include our 42nd President, George W. Bush. There are now three Georges in the catalog of presidential names, a Bush alongside the presidential family tree, and a new face on the endpaper portraiture. Hilariously illustrated by Small, this celebration by St. George shows us the foibles, quirks and humanity of 42 men who have risen to one of the most powerful positions in the world. Perfect for an election year--and every year.