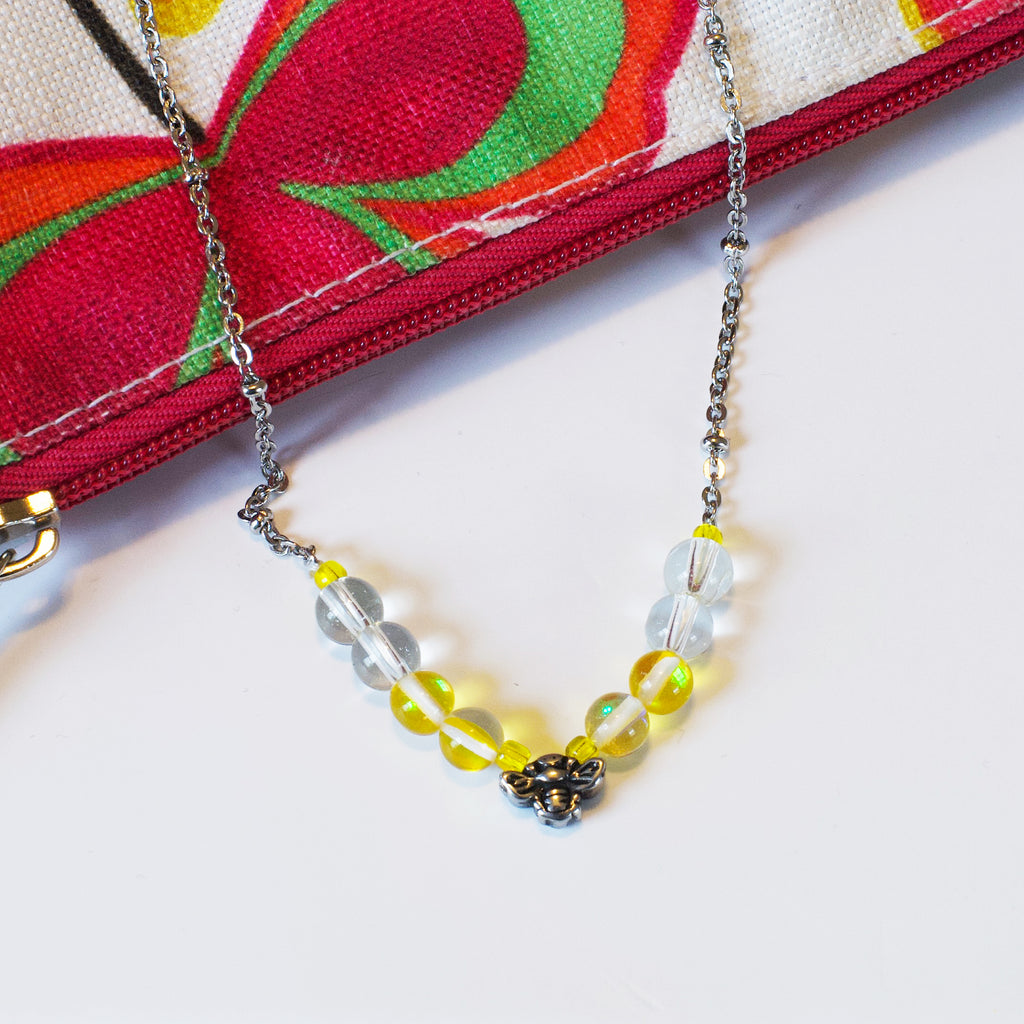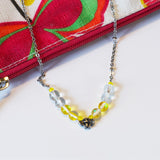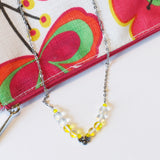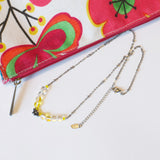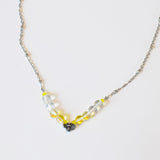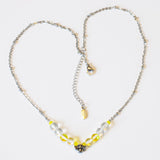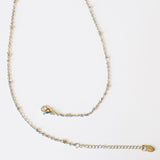 Silver Chain Honey Bee Necklace
Adjustable: 16-18 inches
Stainless steel
The purchase of this pretty and lightweight beaded necklace helps support the protection of honey bees. From a line of jewelry created to build awareness about ecological restoration, it makes a sweet gift.

When Franklin Roosevelt became President in 1933, he faced many challenges, and saving America's farms was one of his most important and difficult tasks. His actions combined scientific research, community engagement, business incentives, and proven environmental policies which included soil and water conservation programs.

FDR's New Deal attacked the crisis unfolding on the Great Plains on a number of fronts. The Farm Security Administration provided emergency relief, promoted soil conservation, resettled farmers on more productive land, and aided migrant farm workers who had been forced off their land. The Soil Conservation Service helped farmers enrich their soil and stem erosion. The Taylor Grazing Act regulated grazing on overused public ranges. Roosevelt's Shelterbelt Project, created by executive order, fought wind erosion by marshaling farmers, Civilian Conservation Corps boys, and Works Progress Administration workers in an enormous effort to plant over 200 million trees in a belt running from Bismarck, North Dakota, to Amarillo, Texas. This immense windbreak moderated the Dust Bowl's destructive winds. The Shelterbelt Project remains one of the great environmental success stories of our time.

President Roosevelt's efforts to help rural Americans pay their mortgages so they wouldn't lose their farms, plant trees to break the fierce winds, teach them new techniques to preserve their soil and conserve their water were all part of his vision for a fair and just America. One where the government helped people who needed help the most. While FDR is often credited with bringing the United States out of the Great Depression and leading the Allies to victory in World War II, his role as a great environmental champion is sometimes overlooked.