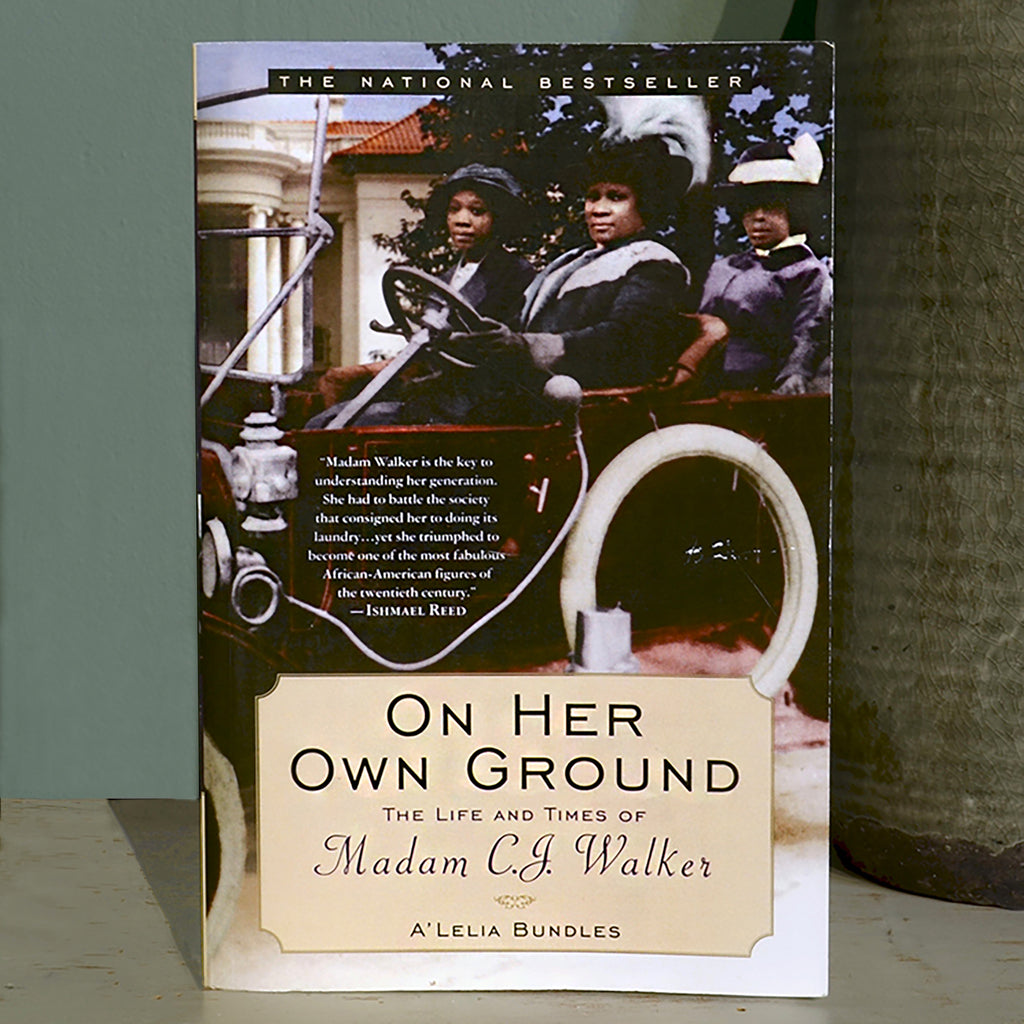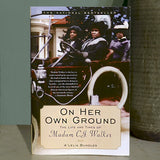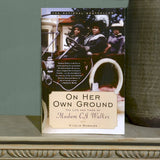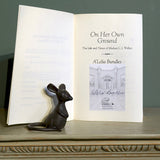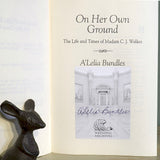 Signed Copy: On her Own Ground: The Life and Times of Madam CJ Walker
By A'Lelia Bundles
Paperback: 416 pages
Now a Netflix series starring Octavia Spencer, Self Made (formerly titled On Her Own Ground) is the first full-scale biography of one of the great success stories of American history.

The daughter of slaves, Madam C. J. Walker (1867-1919) was orphaned at seven, married at 14, and a widow with a baby at 20. She spent the better part of the next two decades laboring as a washerwoman for $1.50 a week. Then—with her discovery of a revolutionary hair-care formula for black women—everything changed.

By the time that she was 40, Madam Walker was making as much money as a white corporate executive, thanks to her popular hair-care products for black women and her brilliance at marketing them. She created a workforce of sales agents that gave African American women job options other than being washerwomen or domestics. As her prominence and wealth increased, she became a generous benefactor of black educational institutions and such a staunch supporter of the anti-lynching movement that the State Department labeled her a "race agitator" and denied her a passport in 1919.

Author and veteran television journalist A'Lelia Bundles is a descendant of Madam Walker. On Her Own Ground is the first comprehensive biography of one of recent history's most amazing entrepreneurs and philanthropists, a woman who is truly an African American icon. Drawn from more than two decades of exhaustive research, the book is enriched by the author's exclusive access to personal letters, records, and never-before-seen photographs from the family collection. Bundles also showcases Walker's complex relationship with her daughter, A'Lelia Walker, a celebrated hostess of the Harlem Renaissance and renowned friend to both Langston Hughes and Zora Neale Hurston. Bundles traces her ancestor's improbable rise to the top of an international hair-care empire that was run by four generations of Walker women until its sale in 1985. Along the way, On Her Own Ground reveals surprising insights, tells fascinating stories, and dispels many misconceptions.

For further book selections, please visit our Books Collection.