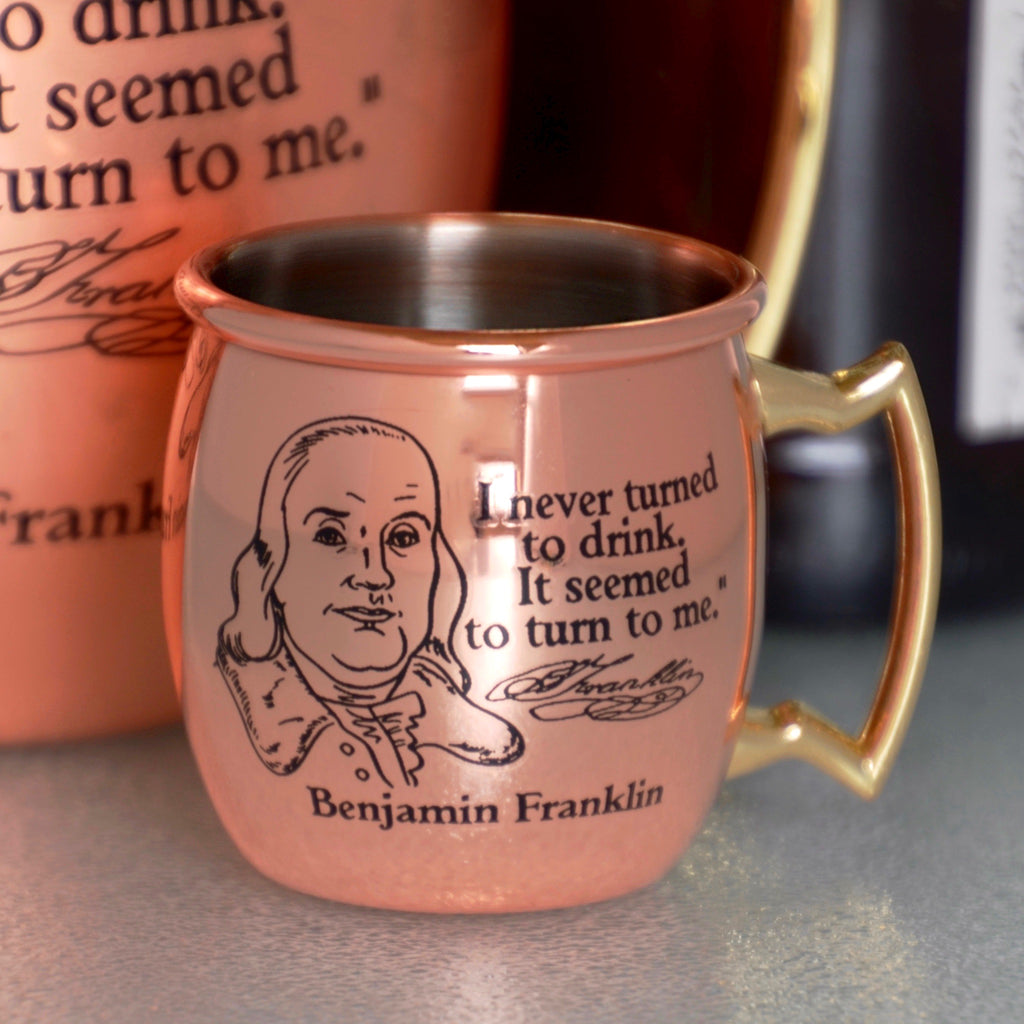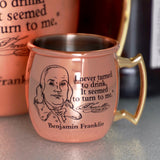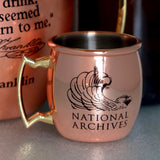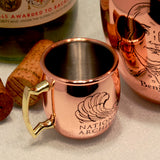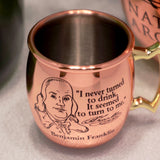 Franklin Copper Mule Shot
National Archives Store Exclusive
2 oz.
Copper with stainless steel lining
Our 17 oz. mule mug in miniature, this 2 oz. lined copper shot features the Archives logo on one side, and the likeness of Benjamin Franklin and one of his numerous quotes about drinking on the other. Inventor, diplomat, and Founding Father, Franklin was also a brewer and distiller and he would surely marvel at how refreshing his drink would taste from one of these vessels. Exclusive to the National Archives Store, this mug makes a nice gift piece -- separately, or together with the 17 oz. copper mule mug.

A book of quotations by the remarkable Benjamin Franklin can be found here.

Over the course of our history, Americans have engaged in debates about alcohol and its place in our society. Government programs and policies have ranged from promoting drink-related industries to warning of the health dangers of drinking and driving, to outright prohibition of alcohol manufacturing and sales. Few issues have generated such passion among citizens in addition to government interest. Alcohol-related records in the holdings of the National Archives--posters, government created films, patent drawings, artifacts, and petitions--explore the surprising role of the federal government in regulating, promoting, investigating, and prohibiting alcohol production, sale, and consumption.