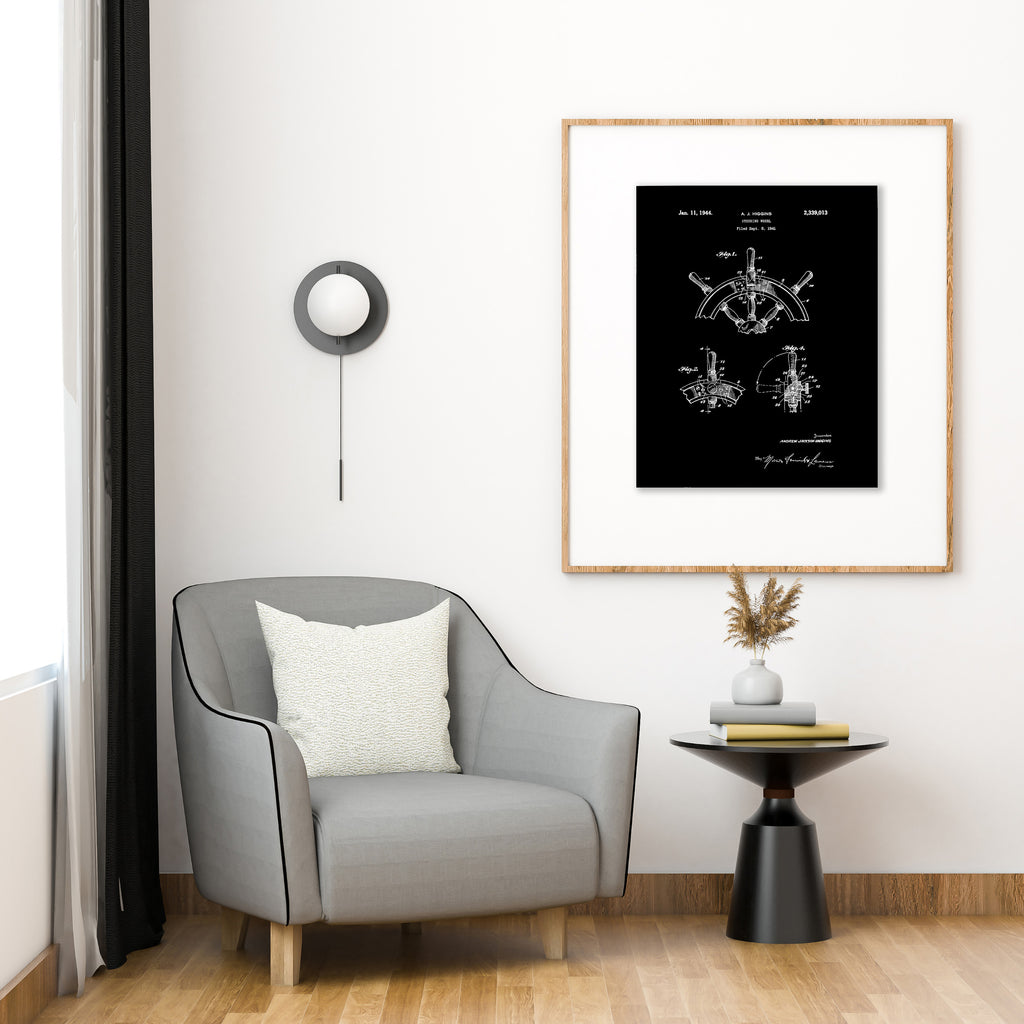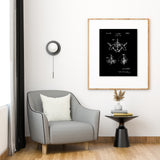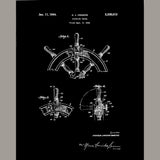 Ship's Wheel Canvas Patent Print
Printed in the U.S.A. on canvas with archival ink
16 X 20 inch patent print
Add some elegant nautical history to your home or yacht club with this ship's wheel patent, elegantly printed on canvas with archival ink. The image has been restored and digitally enhanced while maintaining the integrity of the original document.

"The principal object of my invention is to provide a steering wheel for small motor craft, preferably for military use, in which the steering wheel may be easily and quickly rotated in either direction to extreme position. Another object is to provide a steering wheel having hand grips of the usual construction in which the boat will be steered in the conventional manner, one of the hand grips being adjustable so that it may be rotated to a horizontal position at right angles to the other hand grips, and .in such fixed position the steering wheel rotated much in the manner of a coffee grinder."

The patent act of 1790 established the rules for submitting a patent application. Each application had to be submitted with specifications, a patent drawing, and if possible a model of the invention. Eventually, models were no longer required.

The National Archives holds nearly three million patent case files from 1836-1956.