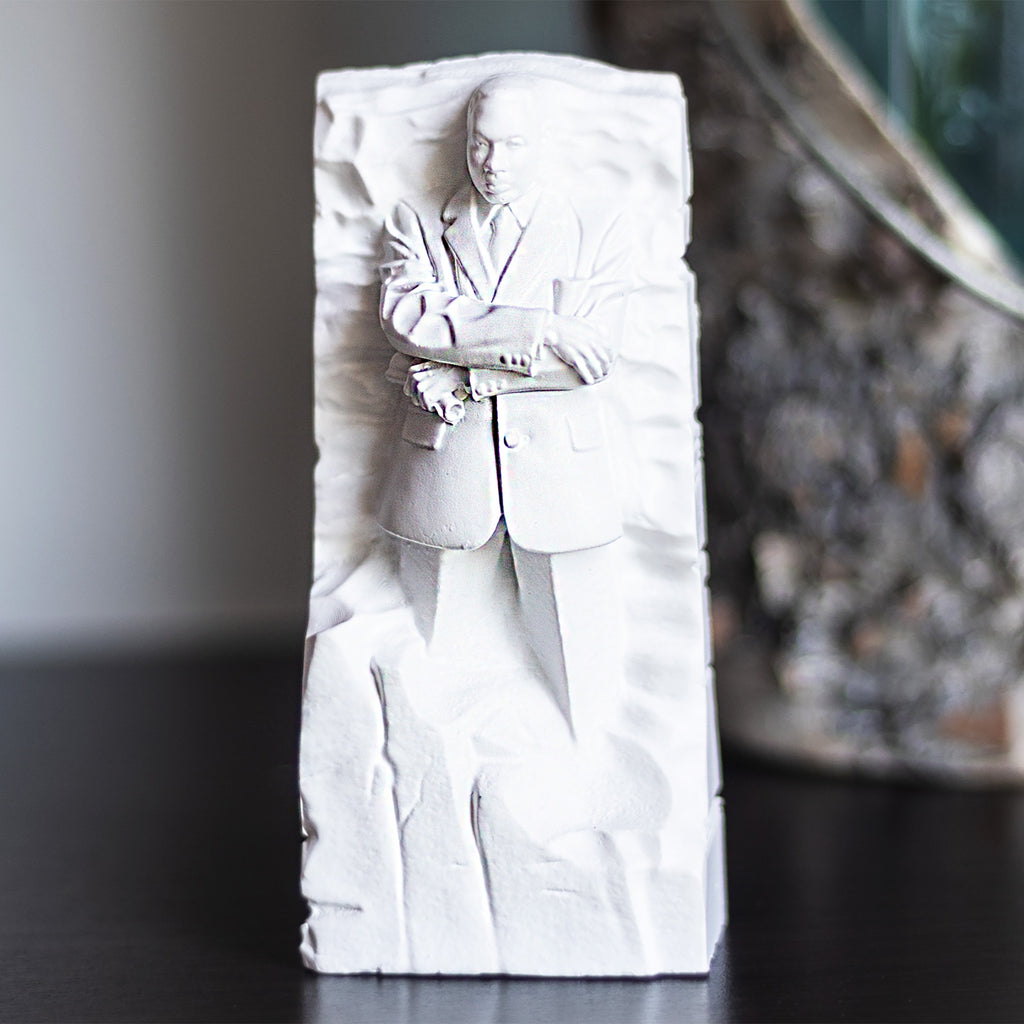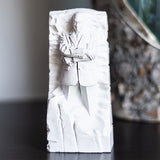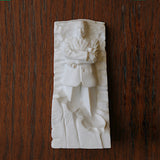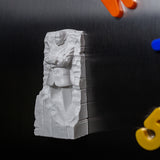 Martin Luther King Memorial Magnet
As a miniature version of the sculpture at the MLK Memorial in Washington, D.C., Dr. King's magnetic likeness will greet you in your kitchen every day. If it's for breakfast, lunch, or dinner, America's famous civil rights leader is here to inspire you.

On August 28, 1963, Martin Luther King Jr., delivered a speech to a massive group of civil rights marchers gathered around the Lincoln memorial in Washington DC. The March on Washington for Jobs and Freedom brought together the nation's most prominent civil rights leaders, along with tens of thousands of marchers, to press the United States government for equality. The culmination of this event was the influential and most memorable speech of Dr. King's career. Popularly known as the "I have a Dream" speech, the words of Martin Luther King, Jr. influenced the Federal government to take more direct actions to more fully realize racial equality.

Mister Maestro, Inc., and Twentieth Century Fox Records Company recorded the speech and offered the recording for sale. Dr. King and his attorneys claimed that the speech was copyrighted and the recording violated that copyright. The court found in favor of Dr. King. Among the papers filed in the case and available at the National Archives at New York City is a deposition given by Martin Luther King, Jr. and signed in his own hand.