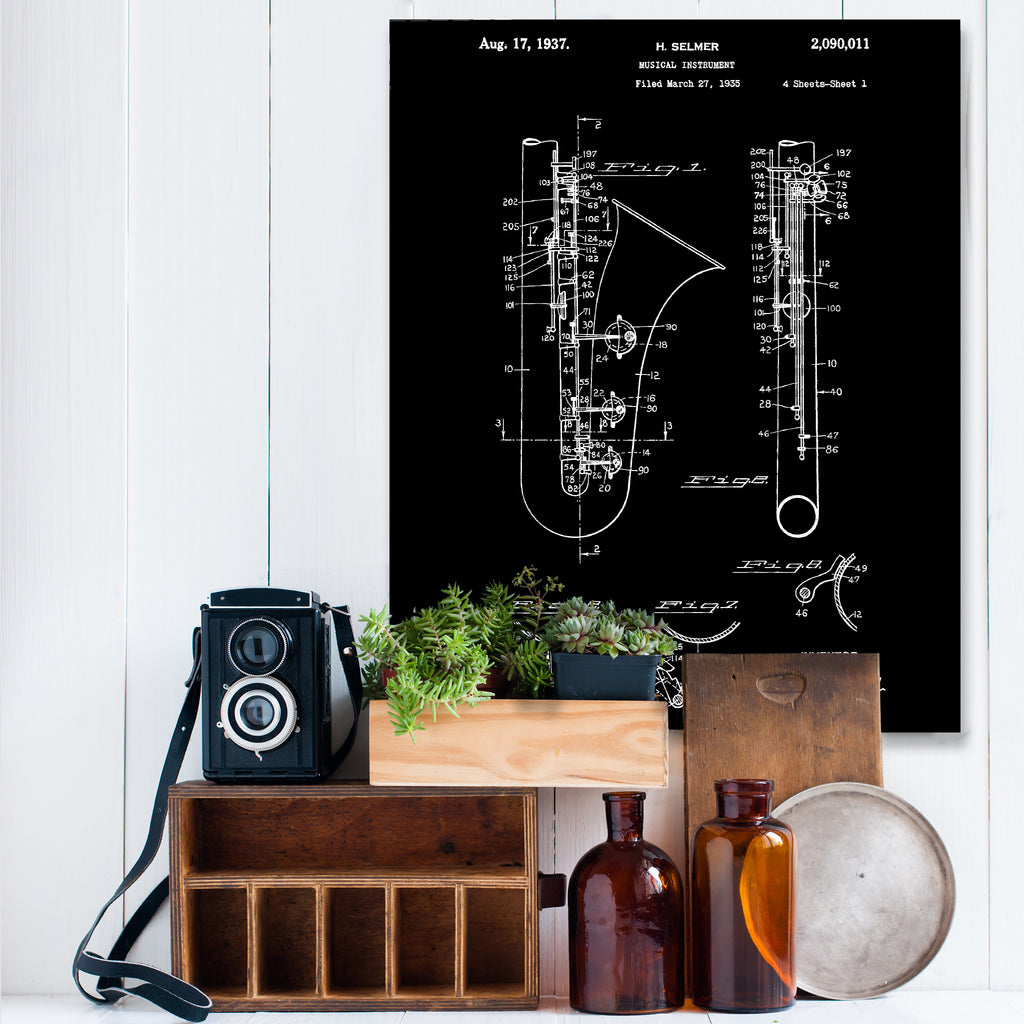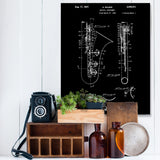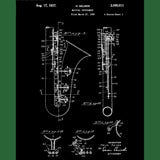 Saxophone Canvas Patent Print
Printed in the U.S.A. on canvas with archival ink
16 X 20 inch patent print
Restored and digitally enhanced while maintaining the integrity of the original document
Add a little music history and sound to your office, home, or recording studio with this saxophone patent print. Beautifully printed on canvas with archival ink, it has been restored and digitally enhanced.

In 1846, French musician-inventor Adolphe Sax filed 14 patents for an instrument destined to revolutionize American music nearly a century later; he called it the saxophone. U.S. production began in 1888, when Charles Gerard Conn of Elkhart, Indiana, started manufacturing the instruments for military bands.

The patent act of 1790 established the rules for submitting a patent application. Each application had to be submitted with specifications, a patent drawing, and if possible a model of the invention. Eventually, models were no longer required.

The National Archives holds nearly three million patent case files from 1836-1956.