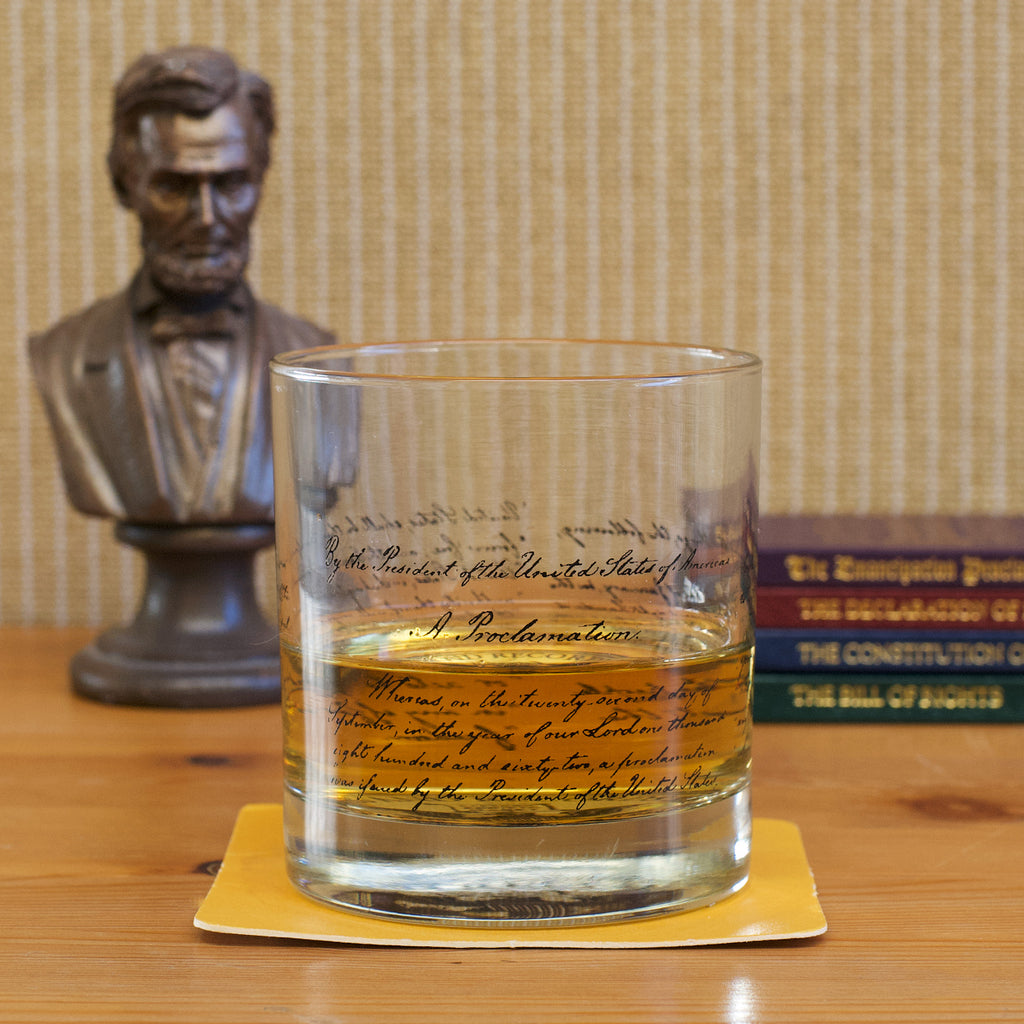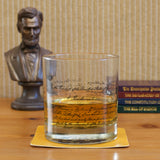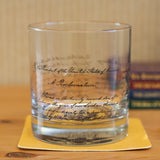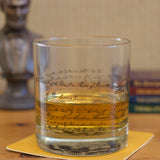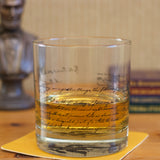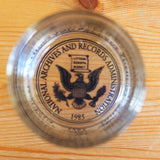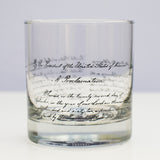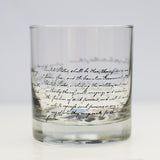 Emancipation Proclamation Rocks Glass
National Archives Store Exclusive
Printed glass
11 oz.
Inked with text from the Emancipation Proclamation and featuring the National Archives eagle logo in its base, this rocks glass is a special item with which to commemorate our nation's history. A great addition to bar or kitchen, it makes a thoughtful gift.

President Abraham Lincoln issued the Emancipation Proclamation on January 1, 1863, during the American Civil War, formally proclaiming the freedom of all slaves held in areas still in revolt. The Proclamation invited black men to join the Union Army and Navy, resulting in the enlistment of approximately 200,000 freed slaves and free black people before the war's end.

Although the Emancipation Proclamation did not end slavery in the nation, it placed the issue squarely on top of the wartime agenda. It added moral force to the Union's cause and was a significant milestone leading to the ratification of the 13th Amendment to the Constitution in 1865, formally outlawing slavery throughout the nation. The Emancipation Proclamation linked the preservation of American constitutional government to the end of slavery. It has become one of our country's most treasured documents.

The original handwritten Emancipation Proclamation is preserved, protected and held in trust by the National Archives.