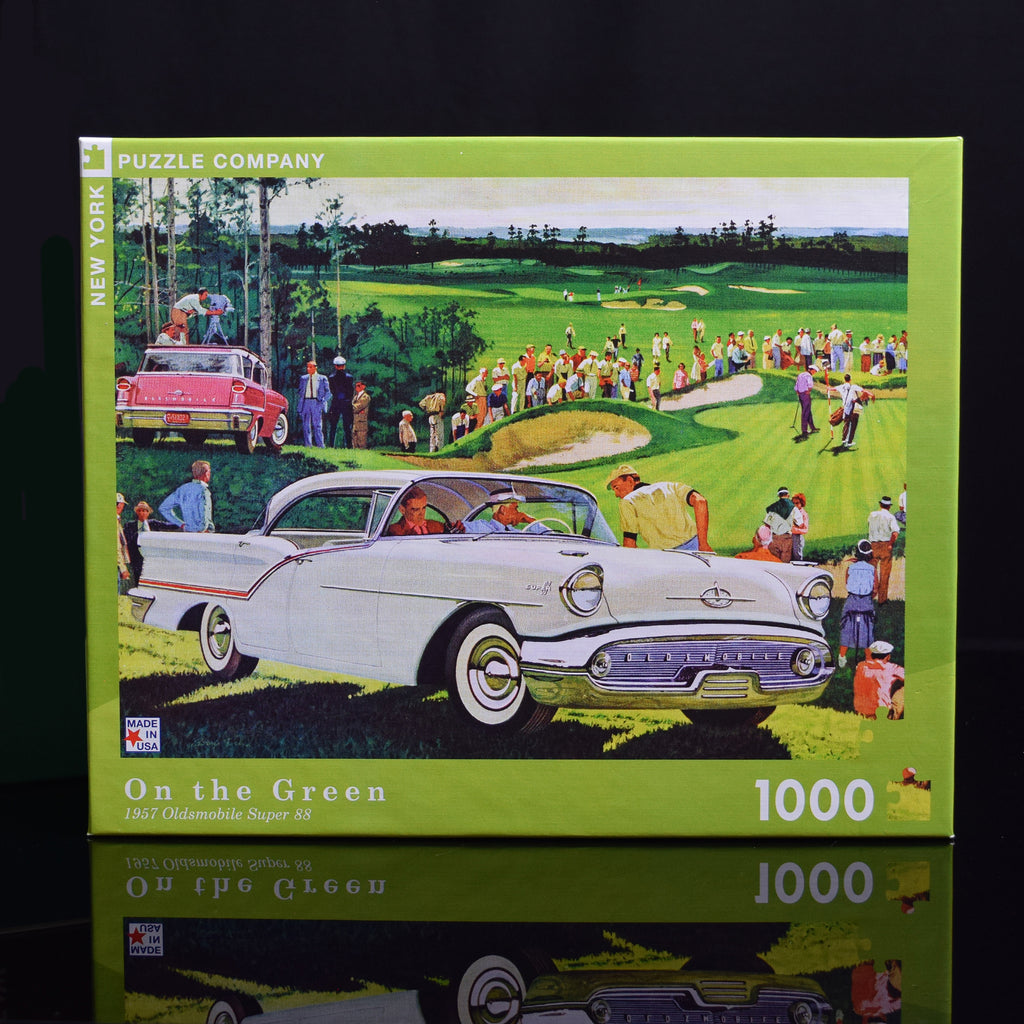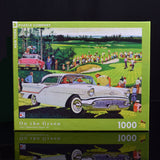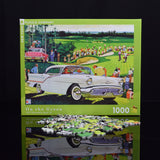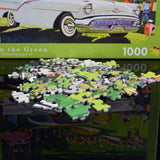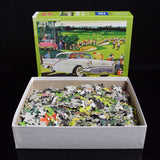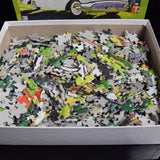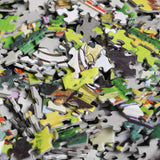 On the Green Puzzle
Made in the U.S.A.
1000 pieces
26 5/8 X 19 1/4 inches
Ages 13 and up
The On the Green puzzle is perfect for PGA fans. Proudly made in the U.S.A., the image for this puzzle is from a late 1950s car advertisement. It looks like everyone in town has turned out for the local golf tournament and it's just the place to roll up in style in a brand new car! To reduce its impact on the environment, this puzzle is made from recycled chipboard and printed with soy inks.

From William Taft, the 27th President, who introduced golf to the White House, through Donald Trump, golf has remained a popular pastime among Presidents. During the Great Depression, Herbert Hoover felt it was inappropriate to be seen on the golf course. George Bush respectfully curtailed his playing while troops were in Afghanistan and Iraq.

From golf-related patents to photographs of Presidents golfing, the National Archives holds many records related to the sport.