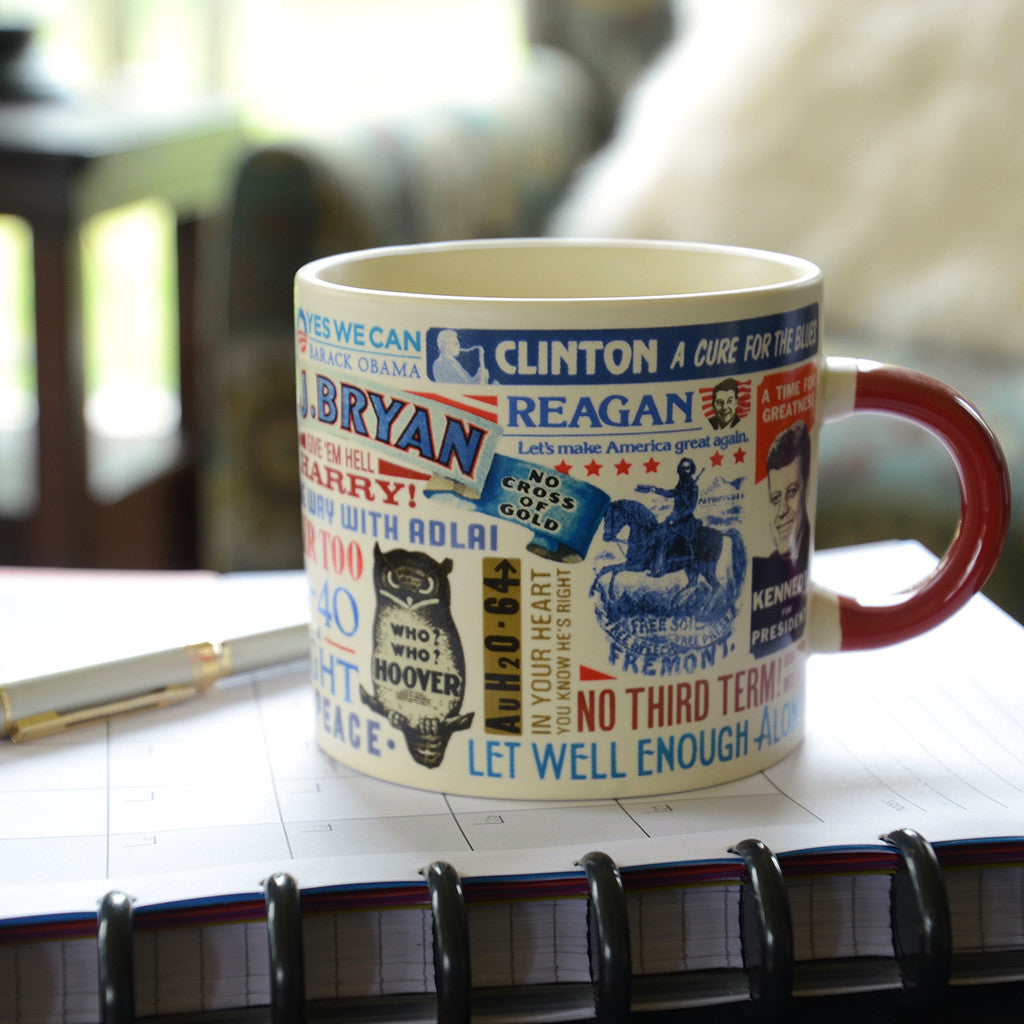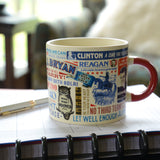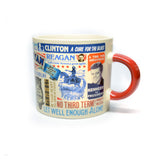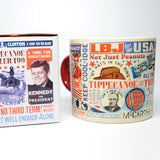 Presidential Slogan 16 Oz. Mug
Twenty-nine classic presidential campaign slogans on one mug, from Adelai to Zachary! Perfect for the politician in your house!

The Presidential Library system comprises 14 Presidential Libraries overseen by the Office of Presidential Libraries in the National Archives and Records Administration.

The Presidential Libraries Act was passed in 1955 and amended in 1986. Through archives, museums, and public programs, Presidential Libraries continue to preserve the documents and artifacts of our Presidents, helping us learn about our nation and our democracy.