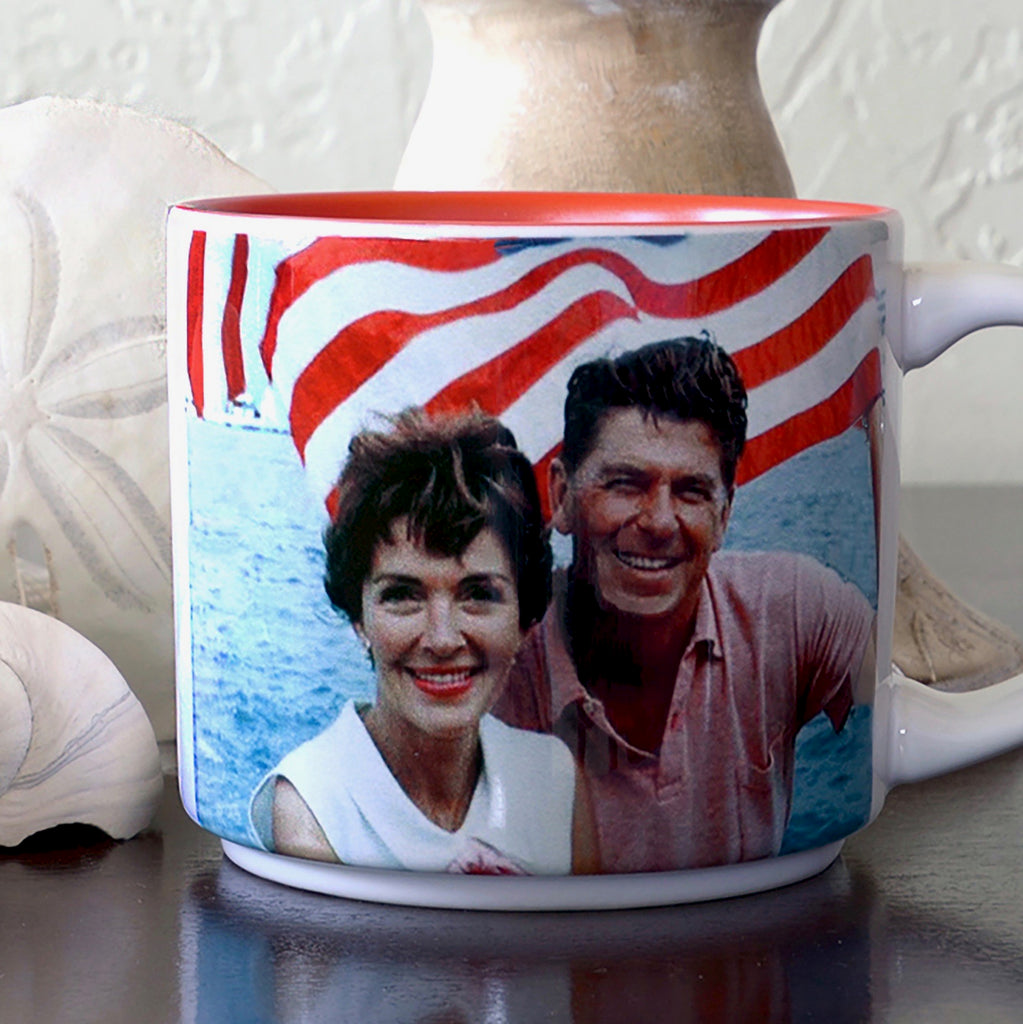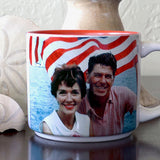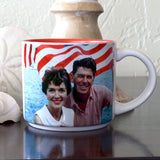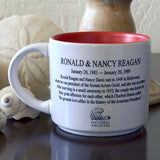 Presidential Couple Mug: Reagan
National Archives Store Exclusive
Two-tone ceramic
14 oz.
Exclusive to the National Archives, this two-tone ceramic mug commemorates the marriage and partnership of Ronald Reagan and Nancy Davis. Generously proportioned for hot beverages, this is a fun mug that pays tribute to one of our country's favorite first couples.

Ronald Reagan met Nancy Davis in 1949 in Hollywood, California. He was the president of the Screen Actors Guild, and she was a film actress. They married in a small ceremony in 1952 and were known for their great affection for each other. Actor Charlton Heston called it "the greatest love affair in the history of the American Presidency."

During the Reagan presidency, Nancy Reagan had enormous influence on her husband's domestic and foreign policies, contributing to his successful terms. She was his closest confidant and friend and his number one advisor.