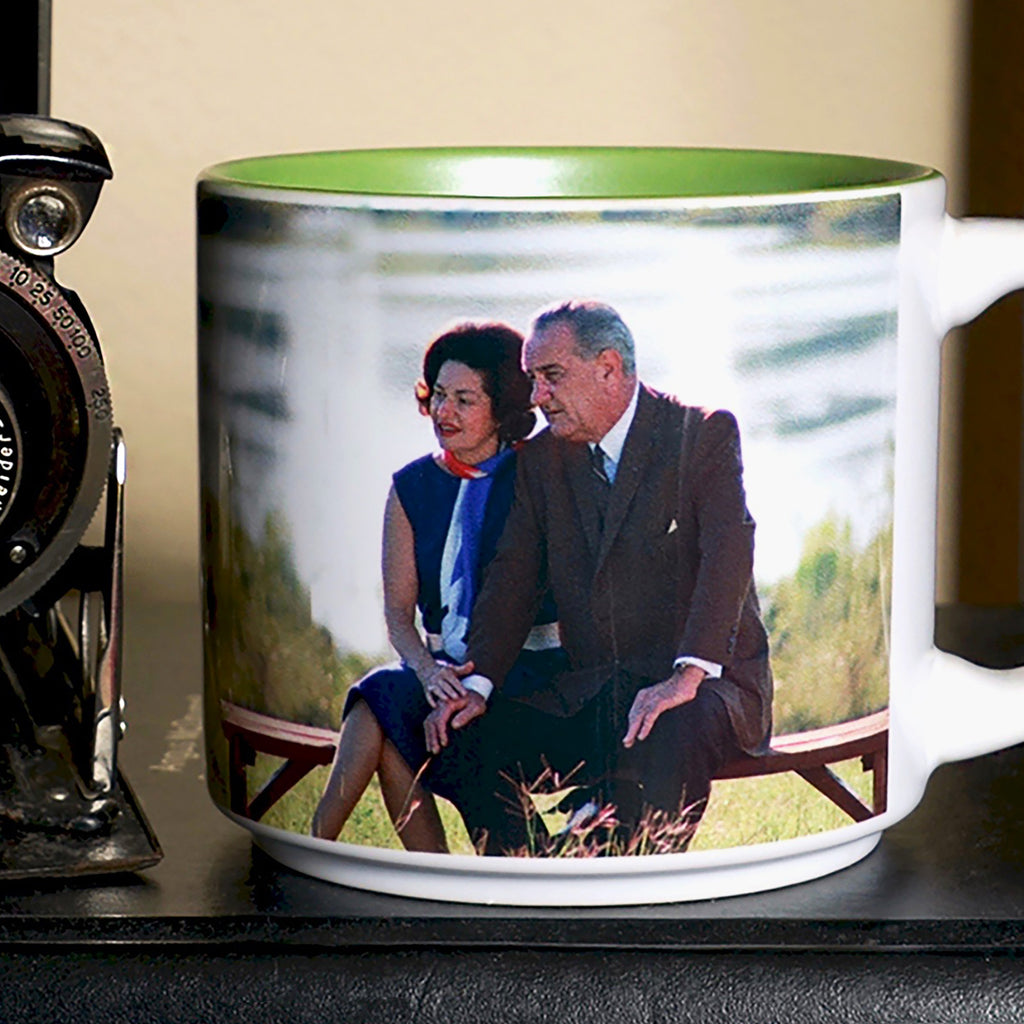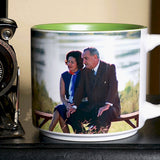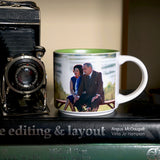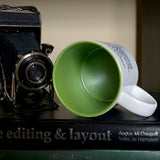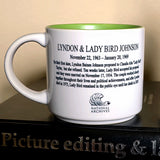 Presidential Couple Mug: L.B.J.
National Archives Store Exclusive
Two-tone ceramic
14 oz.
Exclusive to the National Archives, this two-tone ceramic mug commemorates the marriage and partnership of Lyndon Baines Johnson and Claudia Alta (Lady Bird) Taylor. Generously proportioned for hot beverages, this is a fun mug that pays tribute to one of our country's treasured first couples.

Lyndon B. Johnson and Lady Bird Johnson married in November 1934, 10 weeks after they met. On their first date, Lyndon proposed, but Lady Bird refused, not wanting to rush into marriage. He persisted and did not want to wait.

The Johnsons worked closely during their marriage and political life. As the Vice President's wife, Lady Bird often served as a substitute for First Lady Jacqueline Kennedy at official events and functions. Within her first year as Second Lady, she had represented at more than 50 events. This experience prepared Lady Bird for the sudden challenges she faced in the unexpected early years as First Lady.

After Lyndon died in 1973, his wife remained in the public eye until her death in 2007.