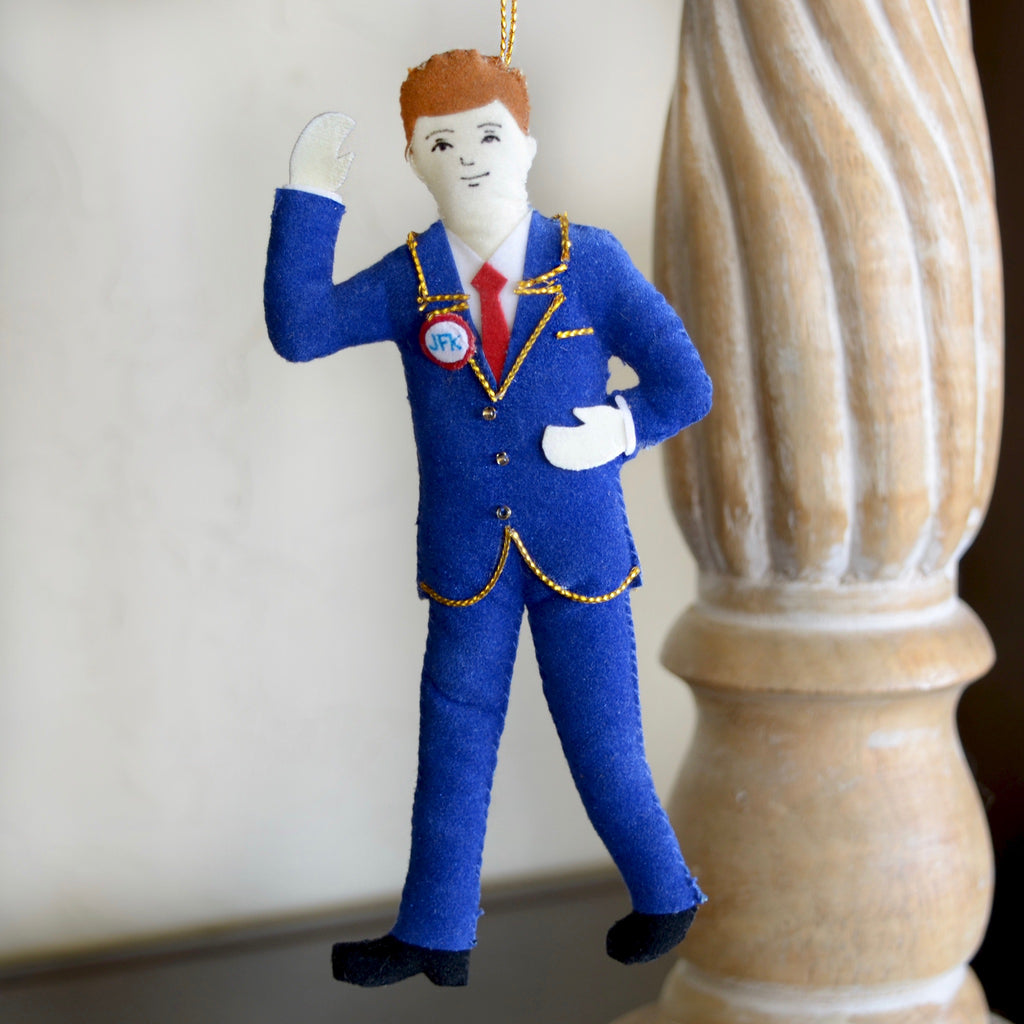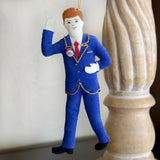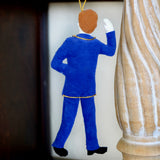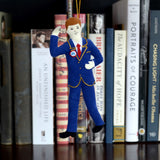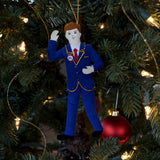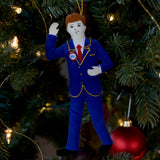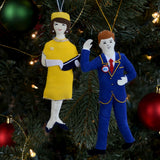 John F. Kennedy Ornament
Dashing President John F Kennedy in his blue suit and red tie is the perfect companion to the Jackie Kennedy ornament. Handmade, these ornaments make a wonderful addition to any collection.

John Fitzgerald Kennedy and Jacqueline Bouvier met at a dinner party in Georgetown in 1951, when Kennedy was a congressman and Bouvier was a newly minted journalist for the Washington Times-Herald. They were married two years later and entranced America as one of the most iconic couples of the 20th century.They entered the White House as President and First Lady of the United States in 1962 and transformed it with their sophistication and charm.