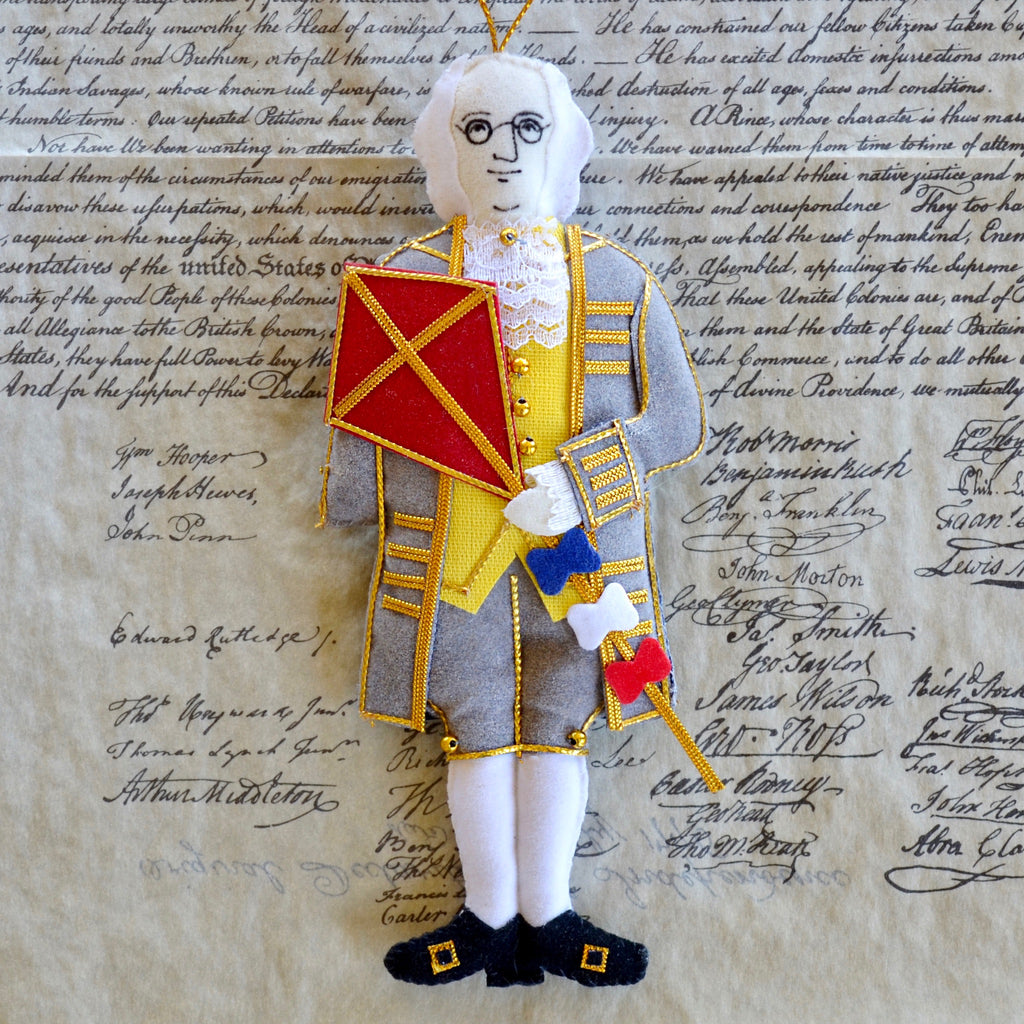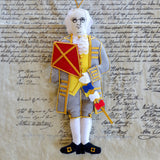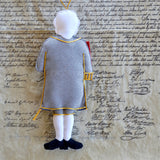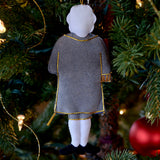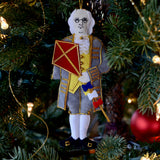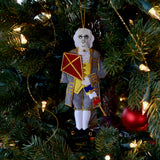 Benjamin Franklin Ornament
Holding a kite and dressed in a gray suit, this Benjamin Franklin ornament is a wonderful addition to a patriotic collection. A handmade replica of a fascinating Founding Father who lived an extraordinary life of many great accomplishments, it is a nice reminder of a great American who helped shape our nation's rich history.

On June 11, 1776, the second Continental Congress chose a committee of five delegates to "prepare a declaration of independency." Serving along with Franklin were Thomas Jefferson, John Adams, Roger Sherman, and Robert R. Livingston. Franklin edited Jefferson's initial draft, notably suggesting the phrase "We hold these truths to be self-evident." Jefferson's original had described these truths as "sacred and undeniable." This draft to the Continental Congress, along with many other Franklin letters and documents, is preserved and protected in the National Archives.