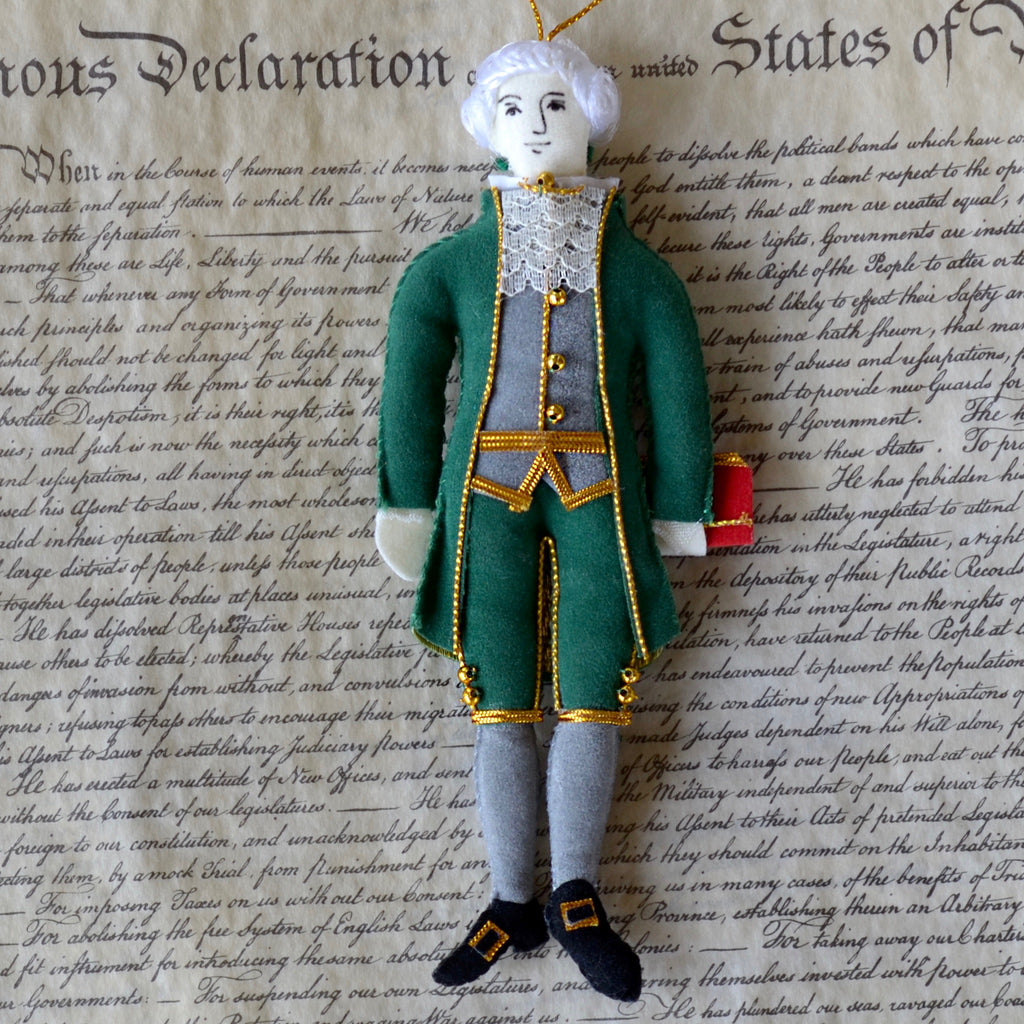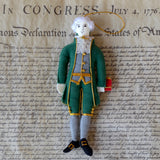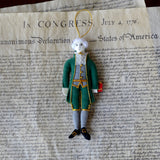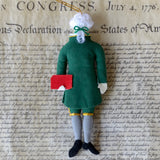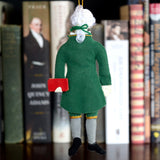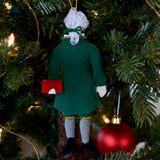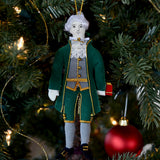 Thomas Jefferson Ornament
The ornament of bibliophile Thomas Jefferson is a wonderful addition to a patriotic collection and reminds us of our nation's rich history. This fabric miniature of the third President of the United States wearing a green coat trimmed with gold is handmade.

Regarded as one of this country's foremost political leaders and diplomats, Thomas Jefferson served his country for nearly five decades. As a member of the House of Burgesses and Continental Congress, governor of Virginia, ambassador to France, and third President of the United States, Jefferson was a powerful advocate of liberty and religious freedom.