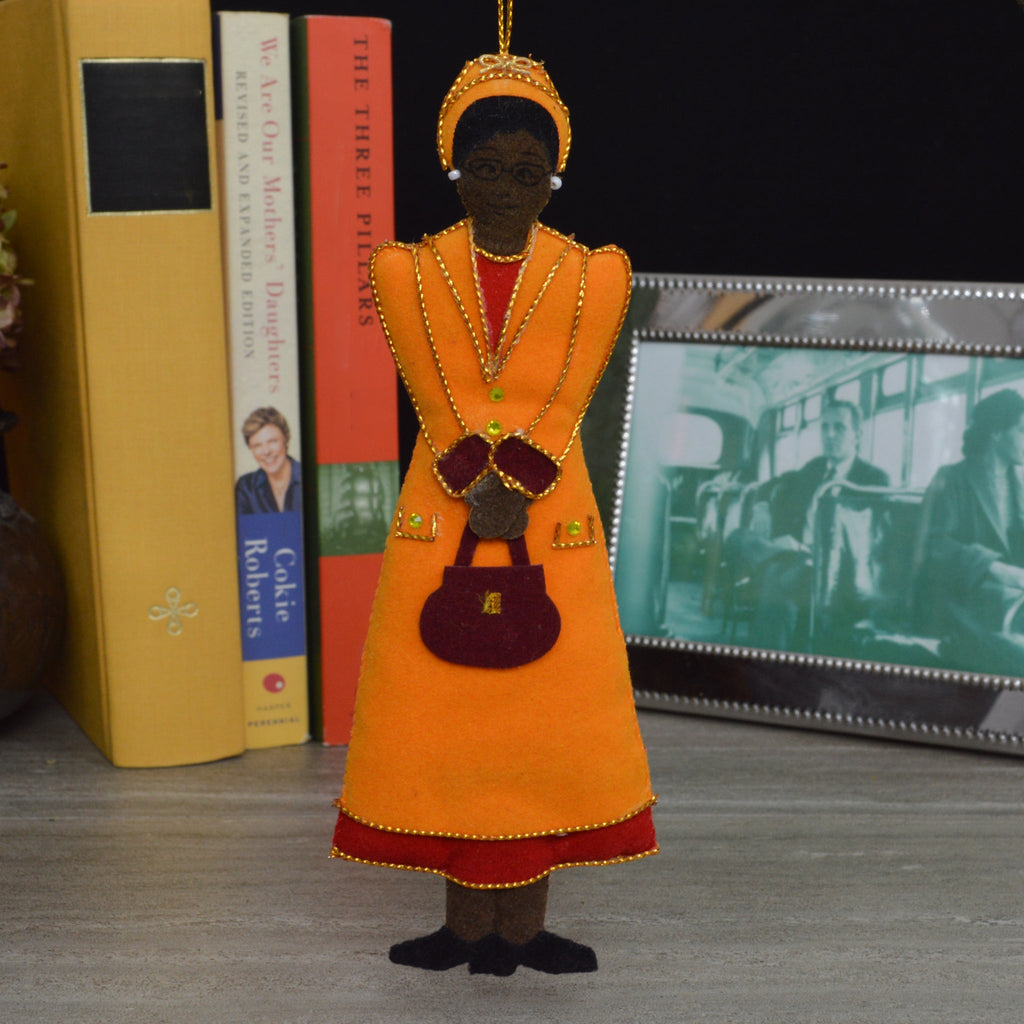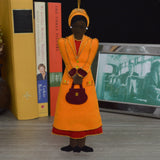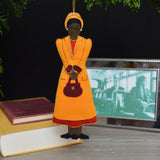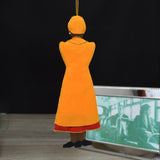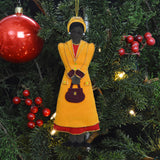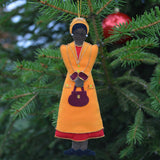 Rosa Parks Ornament
National Archives Store Exclusive
Handmade
6 1/4 inches
For a quiet act of defiance that resonated throughout the world, Rosa Parks is known and revered as the "Mother of the Civil Rights Movement." This handmade ornament makes a lovely addition to any collection, reminding us of the amazing strong women who helped shape our nation's rich history.

On December 1, 1955, during a typical evening rush hour in Montgomery, Alabama, a 42-year-old woman took a seat on the bus on her way home from the Montgomery Fair department store where she worked as a seamstress. Before she reached her destination, she quietly set off a social revolution when the bus driver instructed her to move back, and she refused. Rosa Parks, an African American, was arrested that day for violating a city law requiring racial segregation of public buses.

The documents relating to Mrs. Parks's arrest are copies that are preserved by the National Archives at Atlanta in Morrow, Georgia.