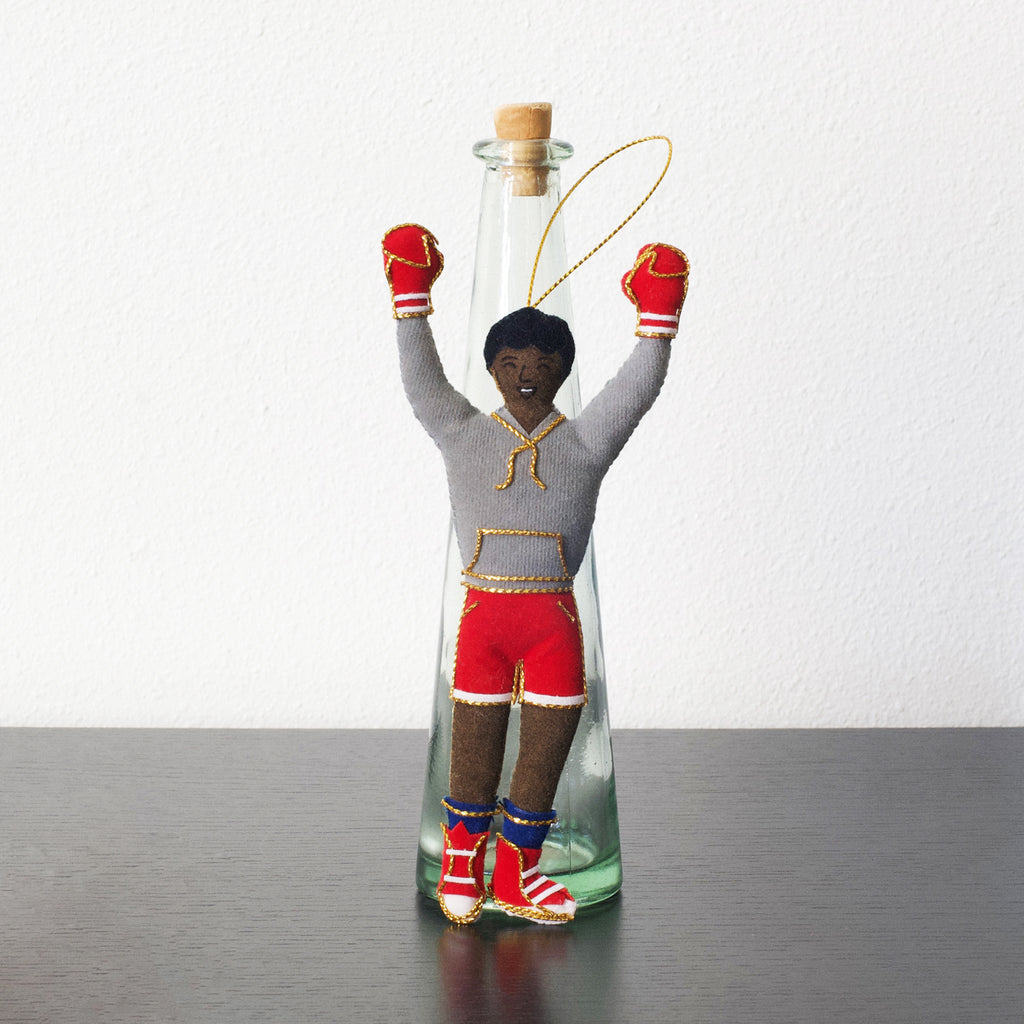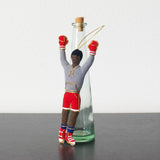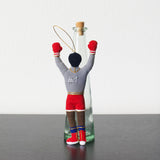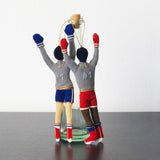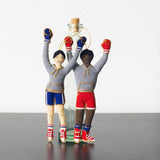 Male Boxer Ornament
National Archives Store Exclusive
Handmade
Approximately 6 1/2 inches
Our boxing champion raises his gloved hands in victory! He's number one in our book and makes a great gift for ringside fans. 

Cassius Marcellus Clay, Jr. the celebrated boxer, began boxing at the age of 12, after threatening to "whip" the person who stole his bicycle. He won six Kentucky Golden Glove titles, two national Golden Glove titles, and a gold medal in the 1960 Summer Olympics in Rome. At the age of 22, Clay won his first heavyweight title by defeating the reigning champion Sonny Liston.

In 1962, Cassius Clay met Malcolm X, who became his friend and spiritual advisor. Joining the Nation of Islam in 1964, Clay changed his name to Muhammad Ali. In 1967, Ali refused to serve in the armed forces during the Vietnam War due to his religious beliefs. He was charged with draft evasion and sentenced to five years in prison, fined $10,000, and banned from boxing for three years. The conviction was overturned by the US Supreme Court in 1971.

The National Archives holds records relating to his arrest and successful appeal in the series Case Files and Enclosures Relating to Cassius Clay, Jr. (Muhammad Ali), 1967-1969 (NAID 22930205).