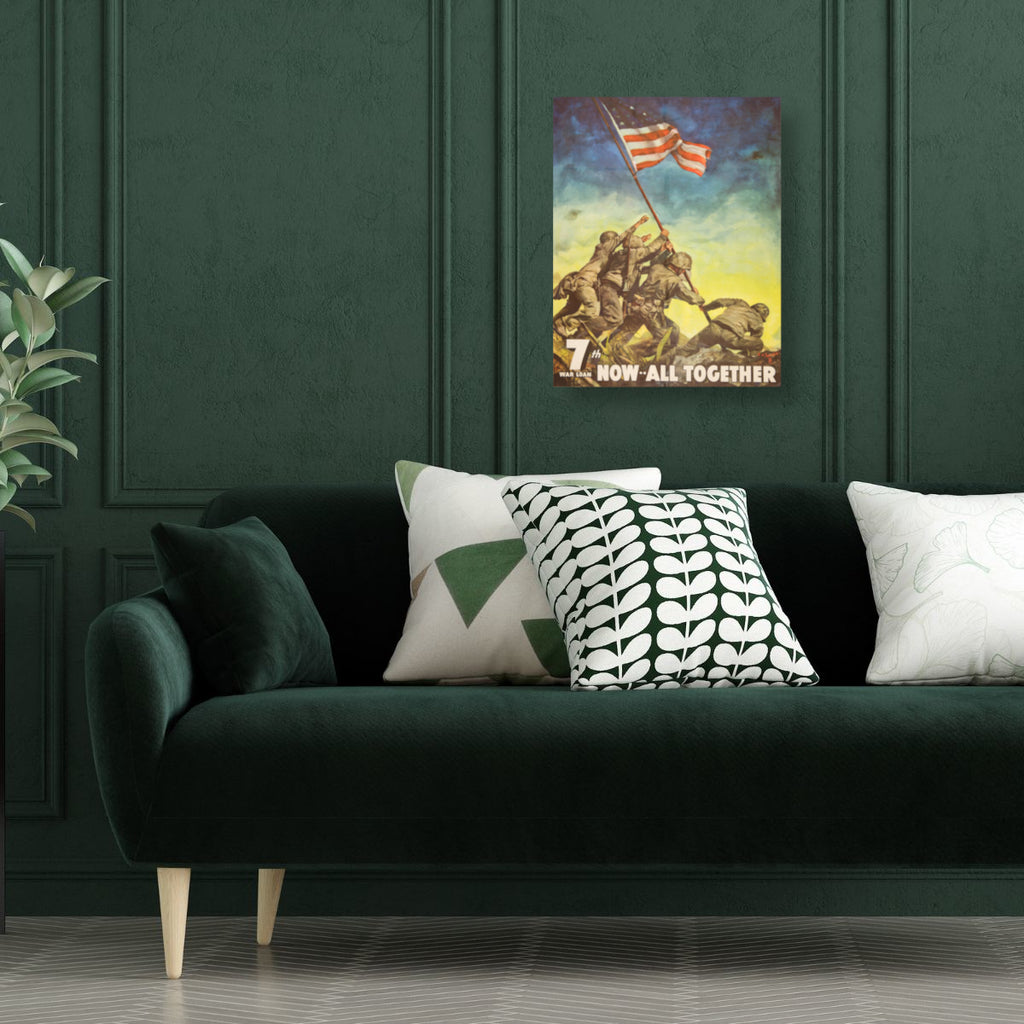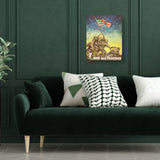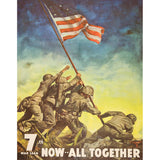 Now All Together/Iwo Jima Canvas Print
Made in the U.S.A.
11 X 14 inches
Artist C.C. Beall (1892-1967)
Artist Beall based the image of this World War II war loan poster on the famous Joe Rosenthal photograph of the second American flag being raised on Iwo Jima. This poster was part of the campaign for a seventh war loan subscription, which took place in May 1945, just days after victory in Europe. Officials were concerned that the defeat of Germany might lessen bond sales. The slogan on the poster, "Now All Together," and the Iwo Jima images were meant to appeal to the spirit of collective patriotism and bolster bond sales. As it happened, the seventh war loan surpassed all expectations, raising over $156 billion.

We are pleased to offer this design as a canvas print, perfectly sized for home or office.

During World War I, many branches of the federal government used posters to urge Americans to support the war effort. In a time without radio, TV, or the Internet, posters were an inexpensive way to deliver powerful messages to millions of people. The government hired well-known artists to create designs that unified the American people. Posters continued to be published during World War II, and new posters are still in production. The National Archives holds close to 20,000 posters produced by military and civilian agencies.