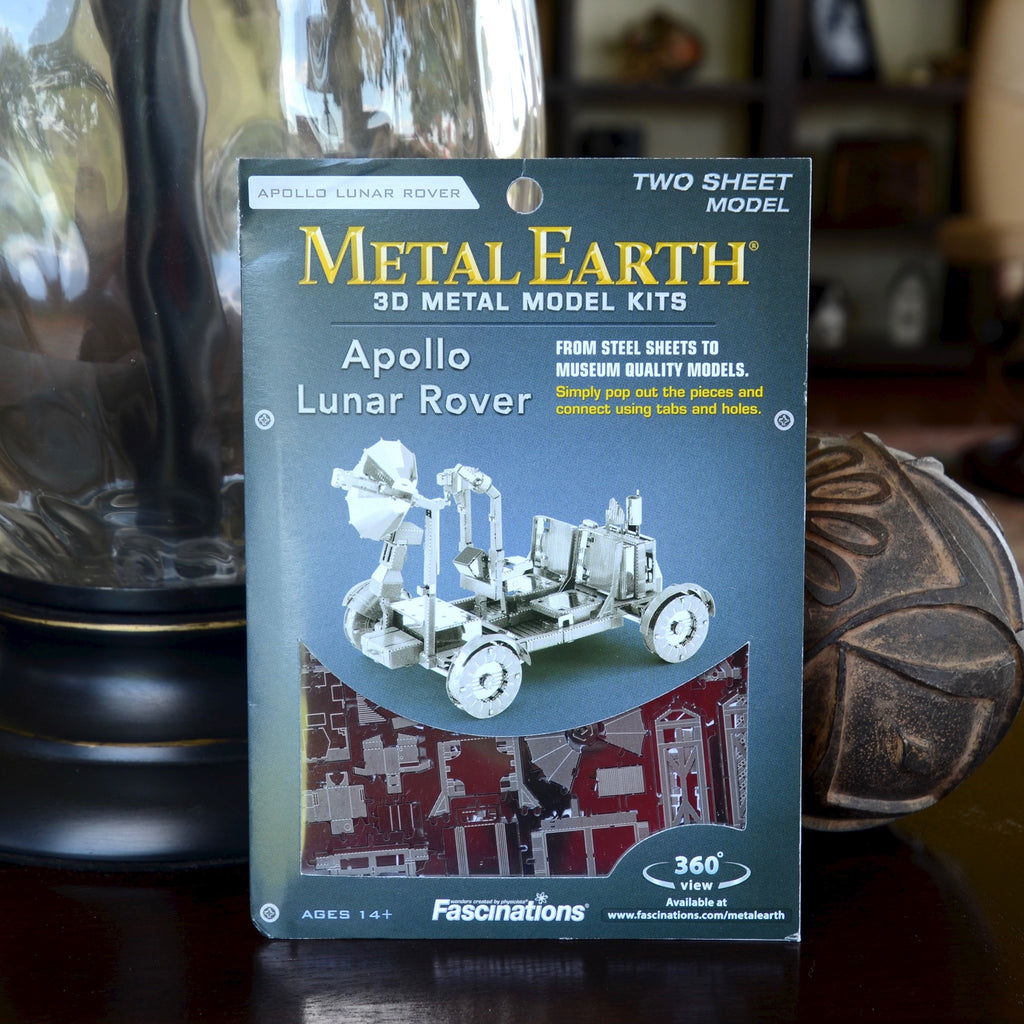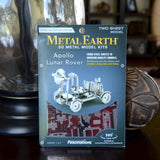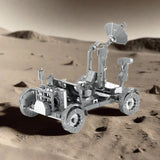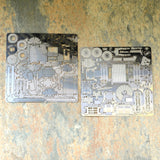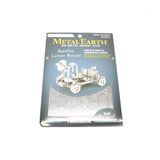 Model Kit Apollo Lunar Rover
Two metal sheets
Illustrated instructions
Item does not come assembled
Ages 14 and up
This do-it-yourself metal Earth Apollo lunar rover model is etched with amazing detail. Fun and satisfying to assemble, the model parts are made from a pair of completely flat laser-etched steel sheets.

The Lunar Roving Vehicle (LRV) was an electric vehicle designed to operate in the low-gravity vacuum of the Moon and to be capable of traversing the lunar surface, allowing the Apollo astronauts to extend the range of their surface extravehicular activities. Three LRVs were driven on the Moon, one on Apollo 15 by astronauts David Scott and Jim Irwin, one on Apollo 16 by John Young and Charles Duke, and one on Apollo 17 by Gene Cernan and Harrison Schmitt. Each rover was used on three traverses, one per day over the three day course of each mission.

The National Archives protects and preserves NASA records, including the Apollo Mission Documents, and the Project Files on the Early Apollo Surface Experiments Package.