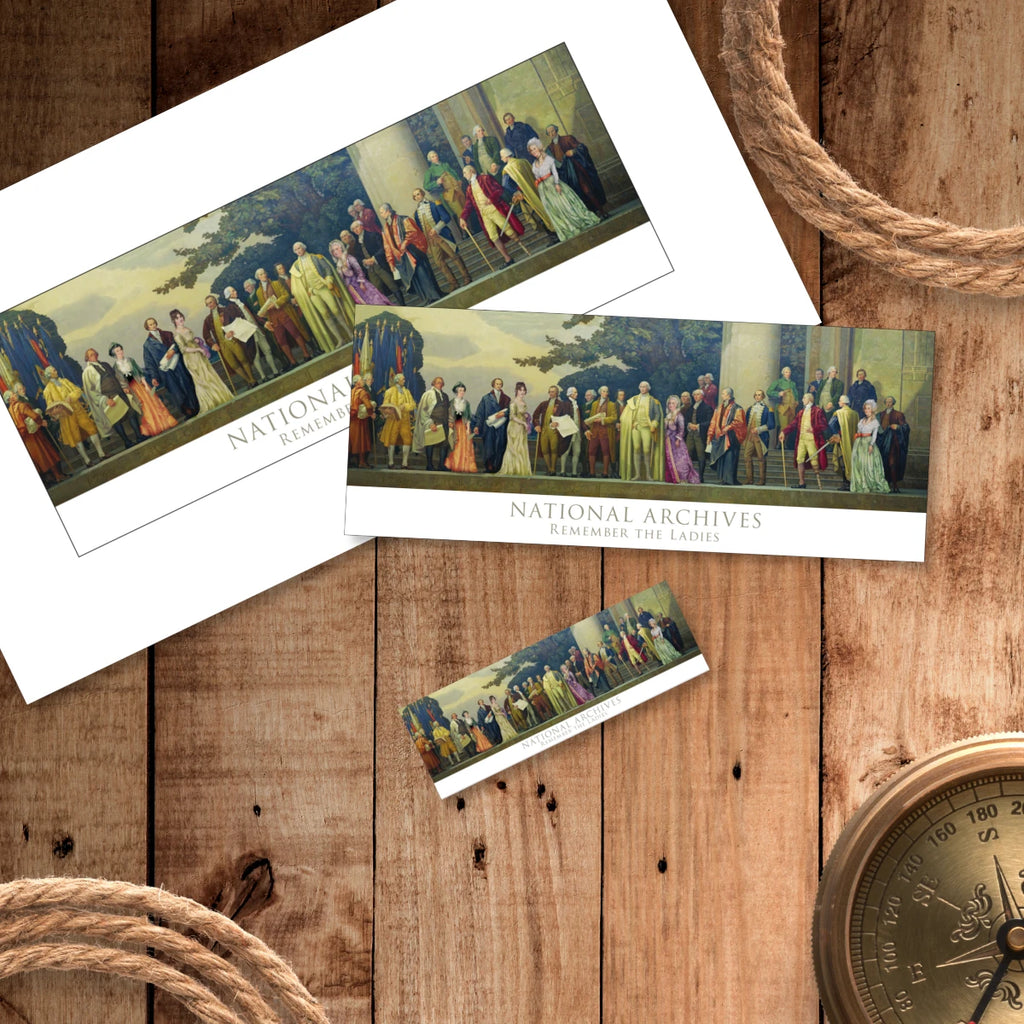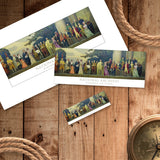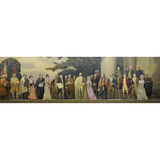 Remember the Ladies Mural Print
National Archives Store Exclusive
Made in the U.S.A.
Quality matted print
10 X 4 inches
Optional panoramic magnet and postcard
Our new interpretation of the Barry Faulkner mural of the Constitutional Convention of 1787 in the National Archives Rotunda includes the very important additions of the images of Abigail Adams, Dolley Madison, Martha Washington and Eliza Hamilton.

In 1776, as America became independent from Great Britain, Abigail Adams wrote to her husband John Adams, "I long to hear that you have declared an independency. And, by the way, in the new code of laws which I suppose it will be necessary for you to make, I desire you would remember the ladies and be more generous and favorable to them than your ancestors."

Here in this breathtaking artwork, we honor Mrs. Adams' wishes in our reimagined scene of the framers of the Constitution.


In 1933, the chief architect of the National Archives, J. Russell Pope, recommended approval of a two-year contract to hire Barry Faulkner, a noted American muralist, to paint a mural for the Exhibit Hall in the planned Rotunda of the National Archives Building. The result was two large oil-on-canvas murals, each about 14 feet by 37 1/2 feet. One mural honors the signers of the Declaration and the other those who signed the Constitution.