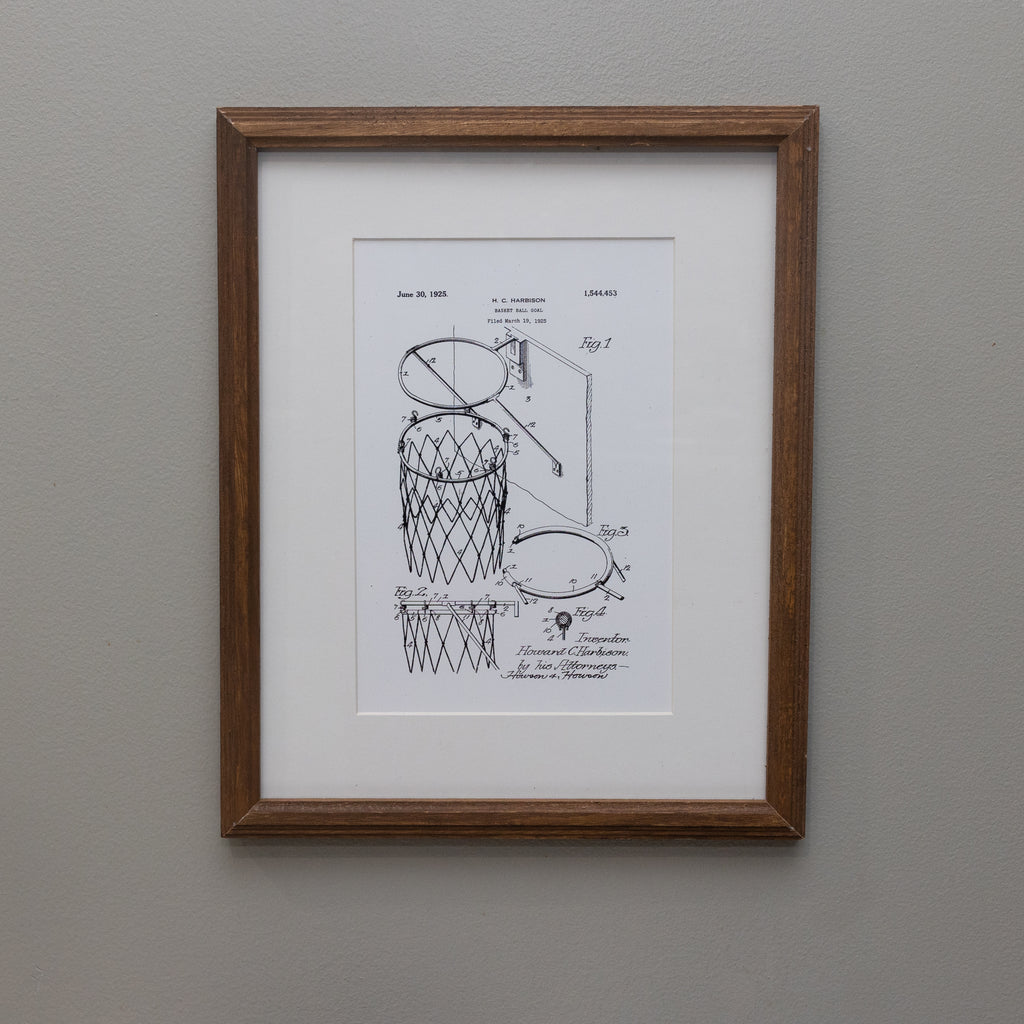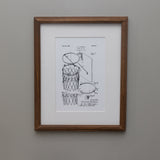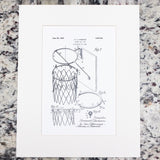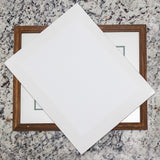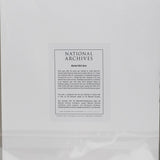 Basketball Net Patent Matted Print
National Archives Store Exclusive
Overall dimensions: 11 X 14 inches
Artwork dimensions: 6 1/2 X 10 inches
Inventor Howard Harbison filed this patent for an improved "Basket Ball Goal" that would be more resilient than previous versions. Showcasing the sketch that was included with his patent, this matted print makes an interesting conversation piece. A striking piece for home or office decor, we think it deserves at least three points.

The patent act of 1790 established the rules for submitting a patent application. Each application had to be submitted with specifications, a patent drawing, and if possible a model of the invention. Eventually, models were no longer required.

The National Archives holds nearly three million patent case files from 1836-1956.