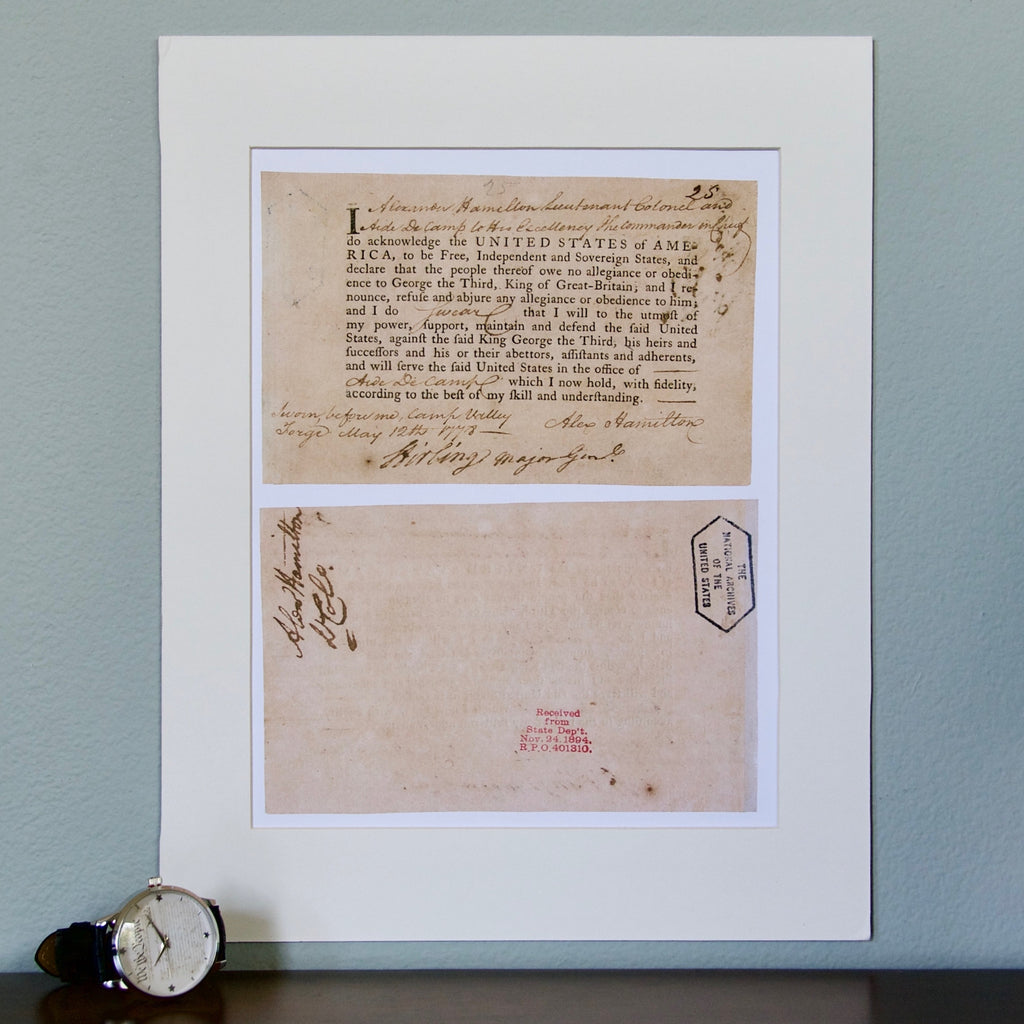 Hamilton Oath of Allegiance Matted Print
National Archives Store Exclusive
8 1/2 X 11 inches
Matted print
From the War Department Collection of Revolutionary War Records, 1709-1939, comes this reproduction of Alexander Hamilton's oath of allegiance. A congressional resolve of February 3, 1778, required all army officers to take the oath before the commander in chief, major general, or brigadier general. The matted replica print of this historic document shows the front and back of Hamilton's signed oath.

The National Archives, through its National Historical Publications and Records Commission (NHPRC), has entered into a cooperative agreement with the University of Virginia Press to create the Founders Online site and make freely available online the historical documents of the Founders of the United States of America.

Through the Founders Online website, you will be able to read and search through thousands of records from George Washington, Benjamin Franklin, Alexander Hamilton, John Adams, Thomas Jefferson, and James Madison and see firsthand the growth of democracy and the birth of the Republic.