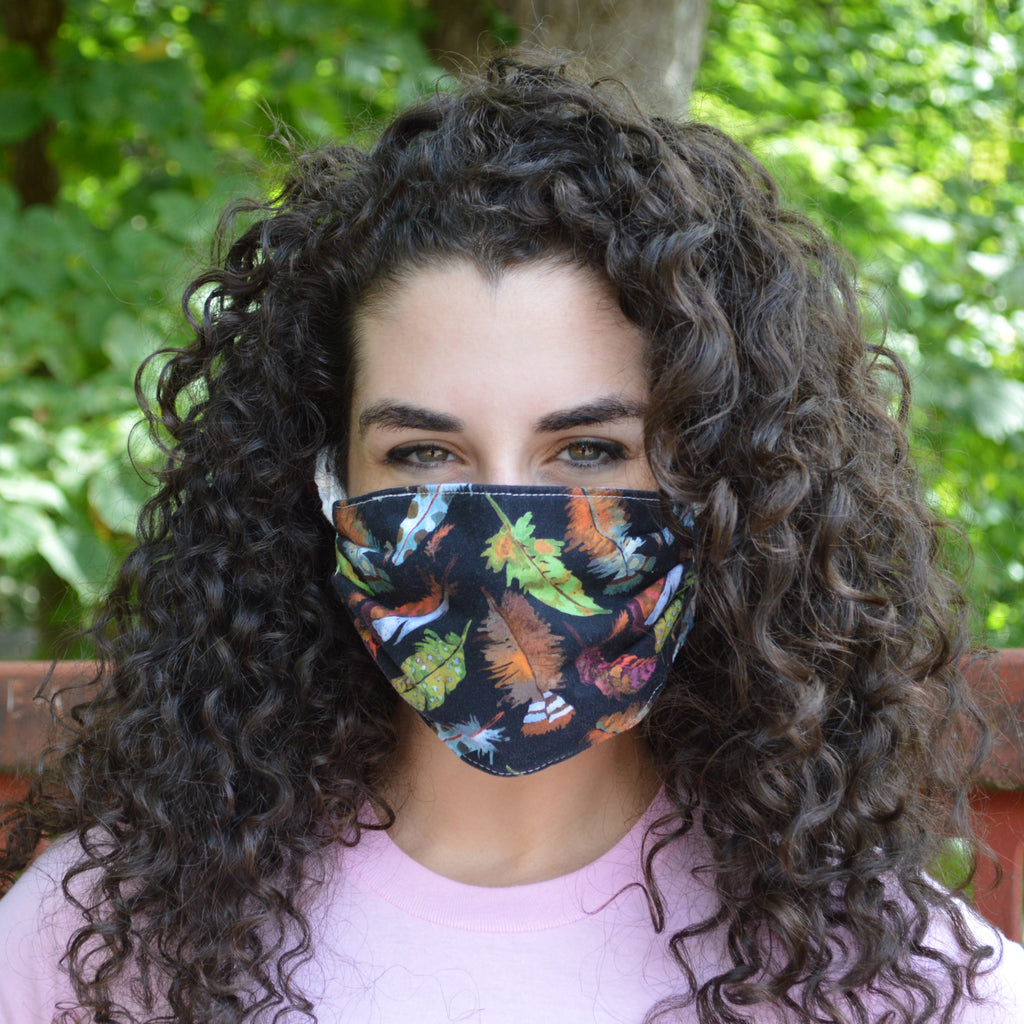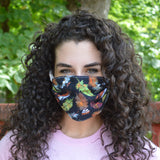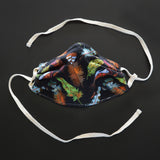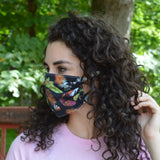 Feather Womens Face Mask
Handmade in Pennsylvania, U.S.A.
100% cotton front, back and ties
100% polypropylene filter middle layer
Flexible nose piece
Wash with detergent in warm water before use and after each wear
Dry on low heat
Our lovely, high-quality reusable face masks are beautifully handmade from two layers of bright cotton print. With an inner filter layer and a flexible nose piece, they are comfortable and easy to wear. Stock up now so you have plenty of fresh options for your daily protection.

Unique to North America, the bald eagle has always been an enduring symbol of our freedom and was adopted as the national bird of the United States of America in 1782.

In response to an alarming decline in the bald eagle population, the United States Congress passed the Bald Eagle Protection Act in 1940. The act prohibits taking, selling, bartering, trading, importing and exporting, and possessing eagles, making it illegal to collect eagles and eagle parts without a permit. Feathers or parts of bald eagles may be handed down to family members from generation to generation or from one Native American to another for religious purposes. Native Americans may not give eagle feathers to non-Native Americans as a gift.