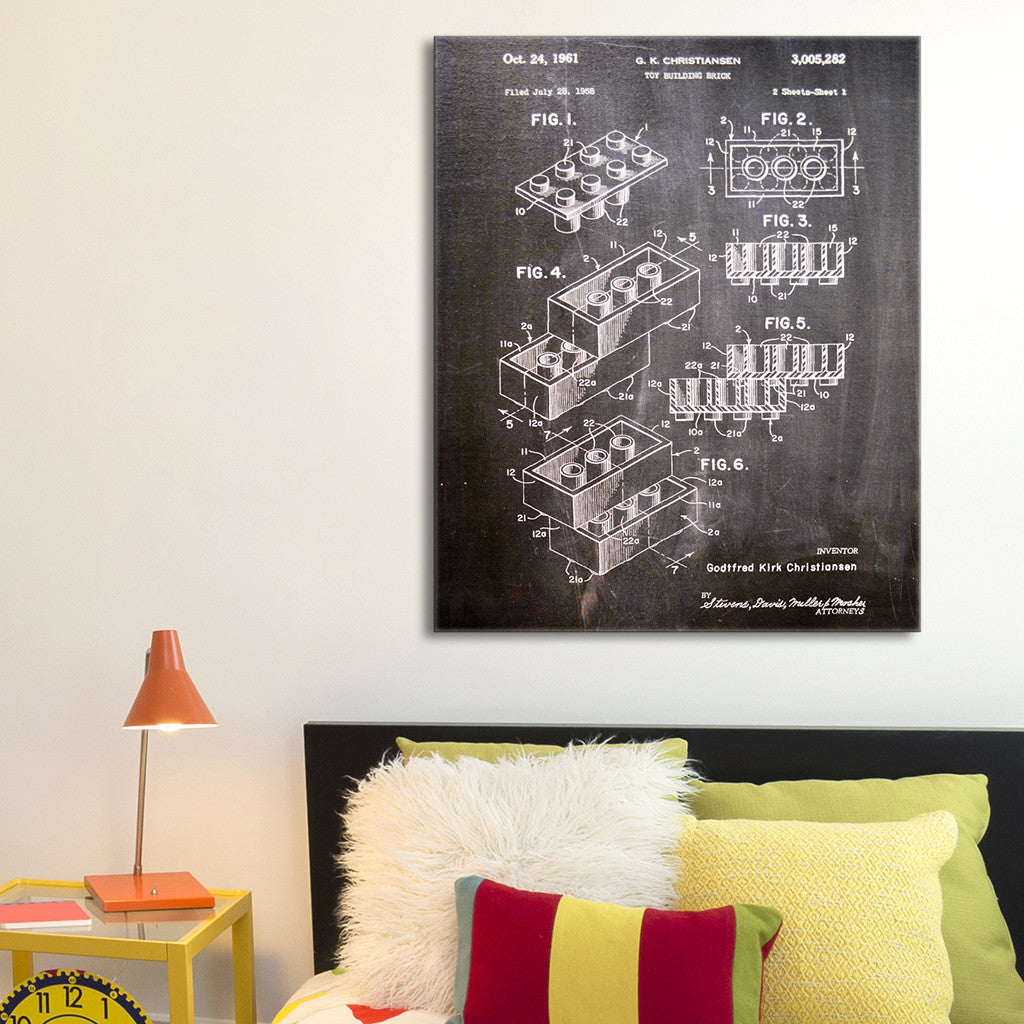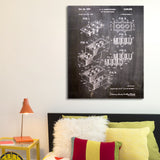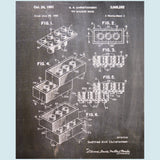 Building Brick Canvas Patent Print
Printed in the U.S.A. on canvas with archival ink
16 X 20 inch patent print
Restored and digitally enhanced while maintaining the integrity of the original document
Antiqued blackboard finish
Although this patent print of the well-loved building block is not "brick-built," it is beautifully printed on canvas with archival ink to hang in your office, toy room, and home. It is finished with a distressed vintage effect bringing character and atmosphere.

"This invention relates to toy building elements and more particularly to toy building bricks or blocks adapted to be connected together by means of projections extending from the faces of the elements and arranged so as to engage protruding portions of an adjacent element when two such elements are assembled. Toy elements of this kind will be referred to generally as building bricks, and the principal object of the invention is to provide improved coupling means for clamping such building bricks together in any desired relative position thus providing for a vast variety of combinations of the bricks for making toy structures of many different kinds and shapes."--Godtfred Kirk Christiansen. Filed with the United States Patent and Trademark Office July 28, 1958.

The patent act of 1790 established the rules for submitting a patent application. Each application had to be submitted with specifications, a patent drawing, and if possible a model of the invention. Eventually, models were no longer required.

The National Archives holds nearly three million patent case files from 1836-1956.