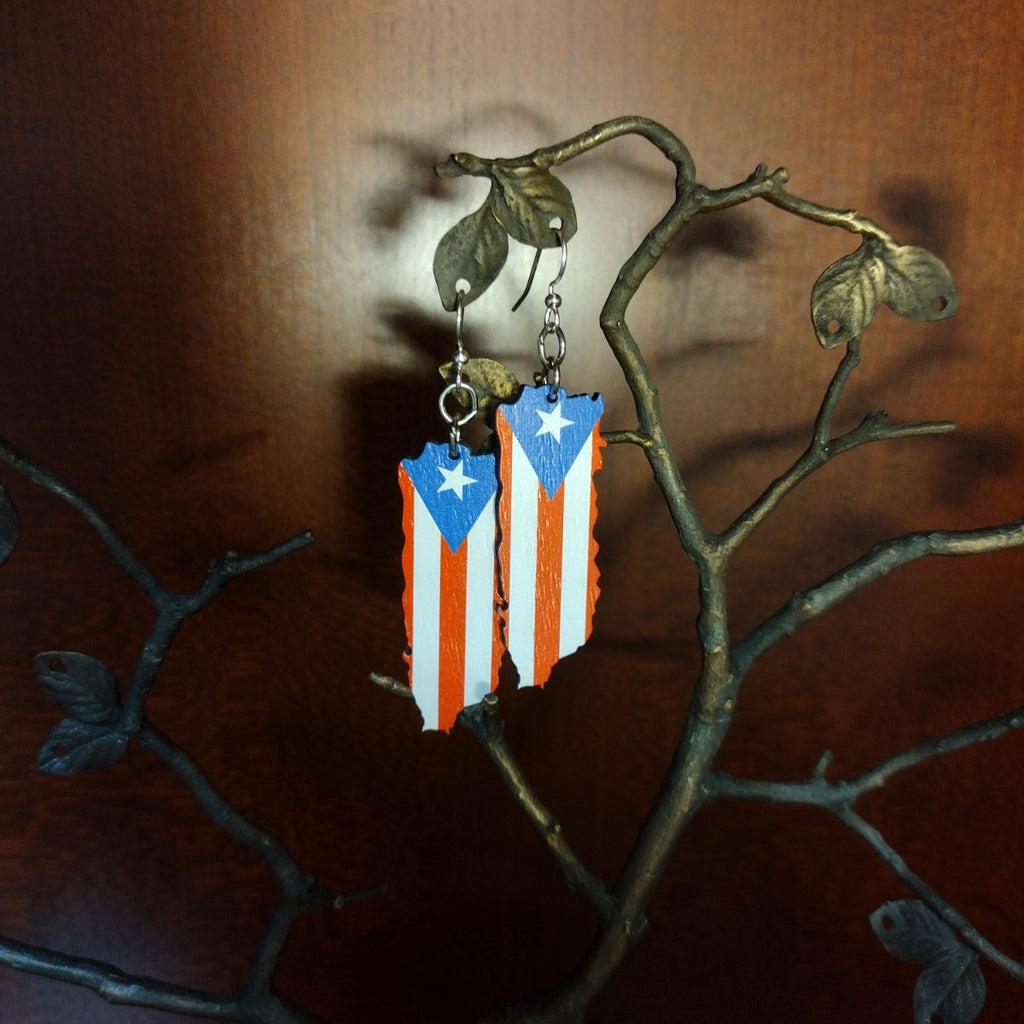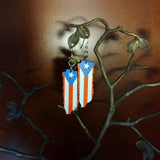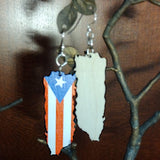 Puerto Rico Shaped Wooden Earrings
Made in San Diego, U.S.A
Made from sustainably sourced wood
Laser-cut
Stained with water-based dye
Ear wires are silver-finished 304L stainless steel, hypoallergenic
These laser-cut wood earrings depict the Puerto Rican flag and are made in the shape of the island. They make a great, colorful and lightweight accessory to show off your love for the U.S. territory.

One of the original functions of the Department of State was oversight of the territories. In 1873, an act of Congress (17 Stat. 484) transferred that function to the Secretary of the Interior. In 1900, however, territorial responsibility was once again thrust on the Department of State after the United States conquered and seized Puerto Rico from Spain in 1898, during the Spanish-American War.

In 1900, under the Organic Act of 1900 (31 Stat. 77), also known as the Foraker Act, the law that established civil government in Puerto Rico, the Department was assigned certain duties for Puerto Rico. The law required the Governor of Puerto Rico to make an annual report of the transactions of his government to the President of the United States. He transmitted that report through the Secretary of State. In July 1909, President Taft, issued an executive order pursuant to an act of Congress (36 Stat. 11), that transferred the Secretary of State's duties vis-à-vis Puerto Rico to the Secretary of War.