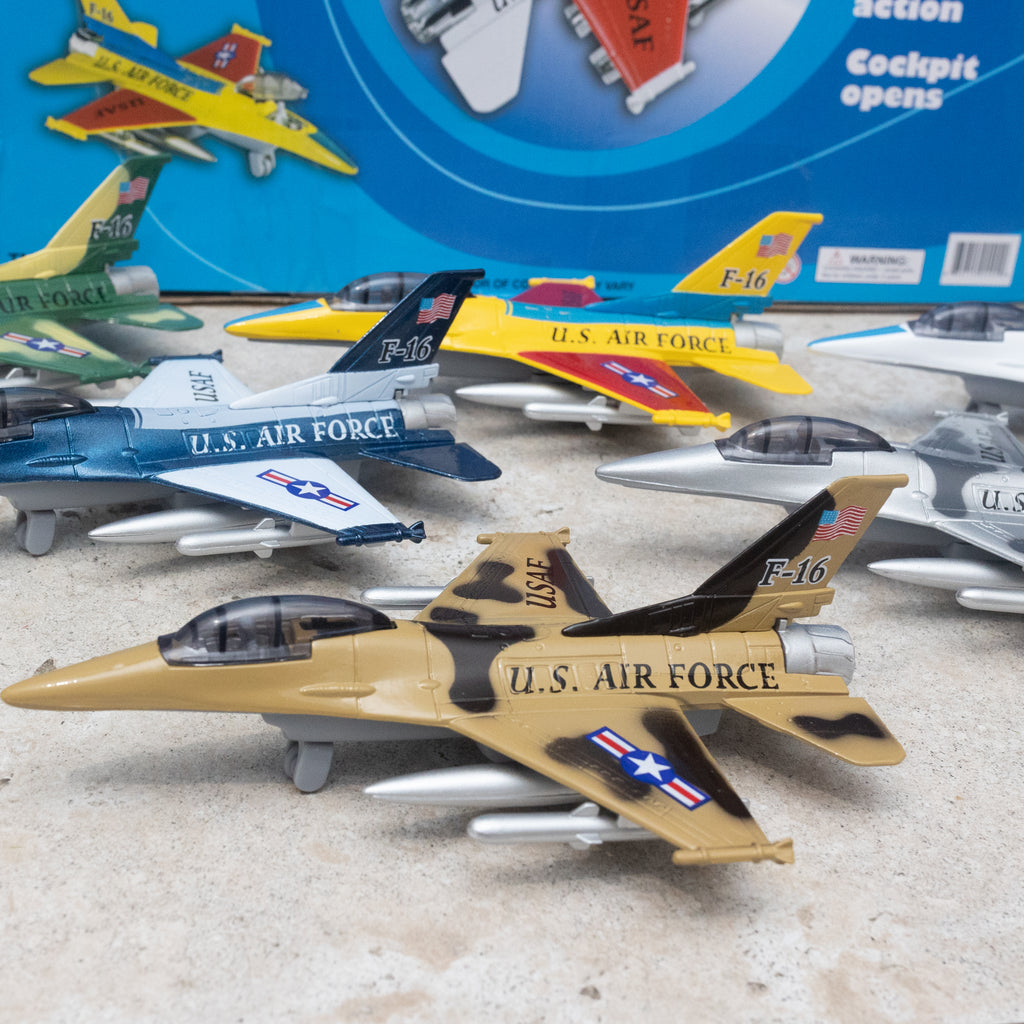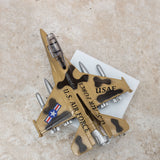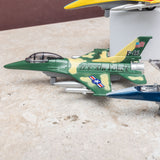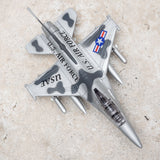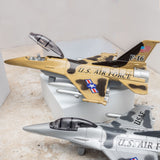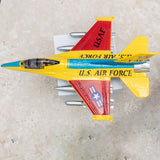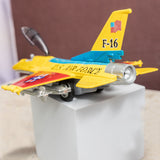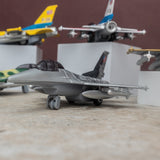 Jet Fighter Toy
Pull back and release action
8 inches long
Diecast metal
Ages 4 and up
Fun for kids and aviation enthusiasts, these die cast aircraft are ready to take off. With pull back and release action, they are a sturdy toy with fine detailing. In bright colors they make a great gift.

In September 1947, the proposed Air Force seal was exhibited in the office of the new Secretary of the Air Force, and later a panel of about 30 top-ranking Air Force officers reviewed it. The design had a green background and featured the Wright brothers' airplane as the central point. The panel recommended that the background be blue and that a symbolic design replace the airplane. Mr. DuBois of the Army Quartermaster General's office sketched Jupiter's thunderbolt, and it was adopted. The final drawing was approved by President Truman on November 1, 1947.

Approved insignia designs and seals are held in trust by the National Archives in the Military holdings.