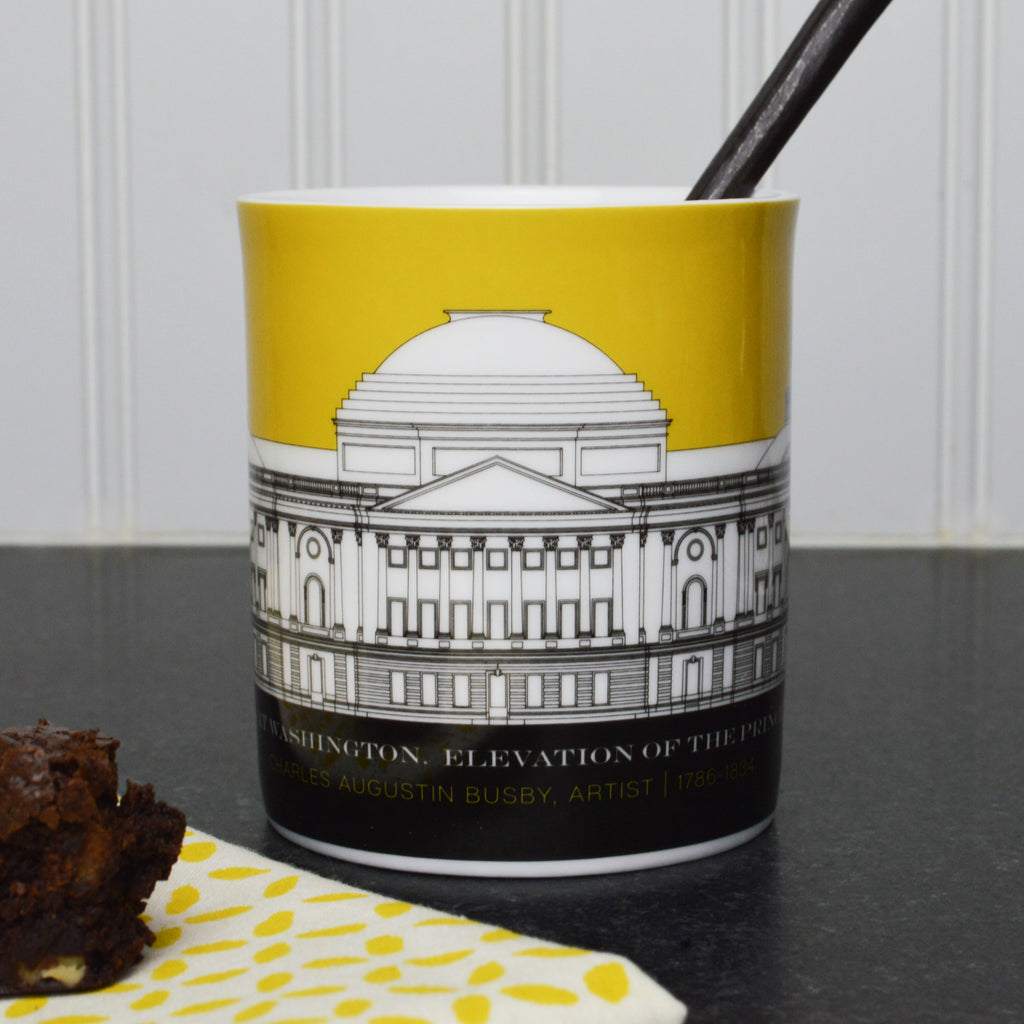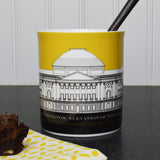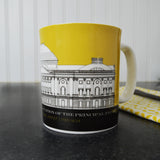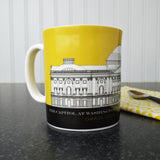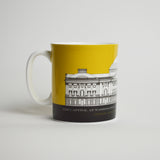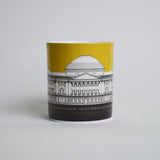 Capitol Plans 11 Ounce Yellow Mug
Had architect Charles Augustin Busby been the successful design candidate, this rendering would have been what we know as the United States Capitol building. Contrasting the 18th century renderings of Busby's proposed design with a sunny yellow palate, this modern take on fine bone china is a fun spin on what might have been.

The U.S. Capitol was built atop Jenkins' Hill, now often referred to as "Capitol Hill," in 1793. In accordance with the "Residence Act" passed by Congress in 1790, President Washington in 1791 selected the area that is now the District of Columbia to serve as the nation's capital. French engineer Pierre Charles L'Enfant was charged with planning the new city of Washington. He located the U.S. Capitol Building at the elevated east end of the National Mall. The site was, in L'Enfant's words, "a pedestal waiting for a monument." As the country grew, so did Capitol Hill, with the construction of buildings housing the Congress, Supreme Court, Library of Congress and Botanic Garden.