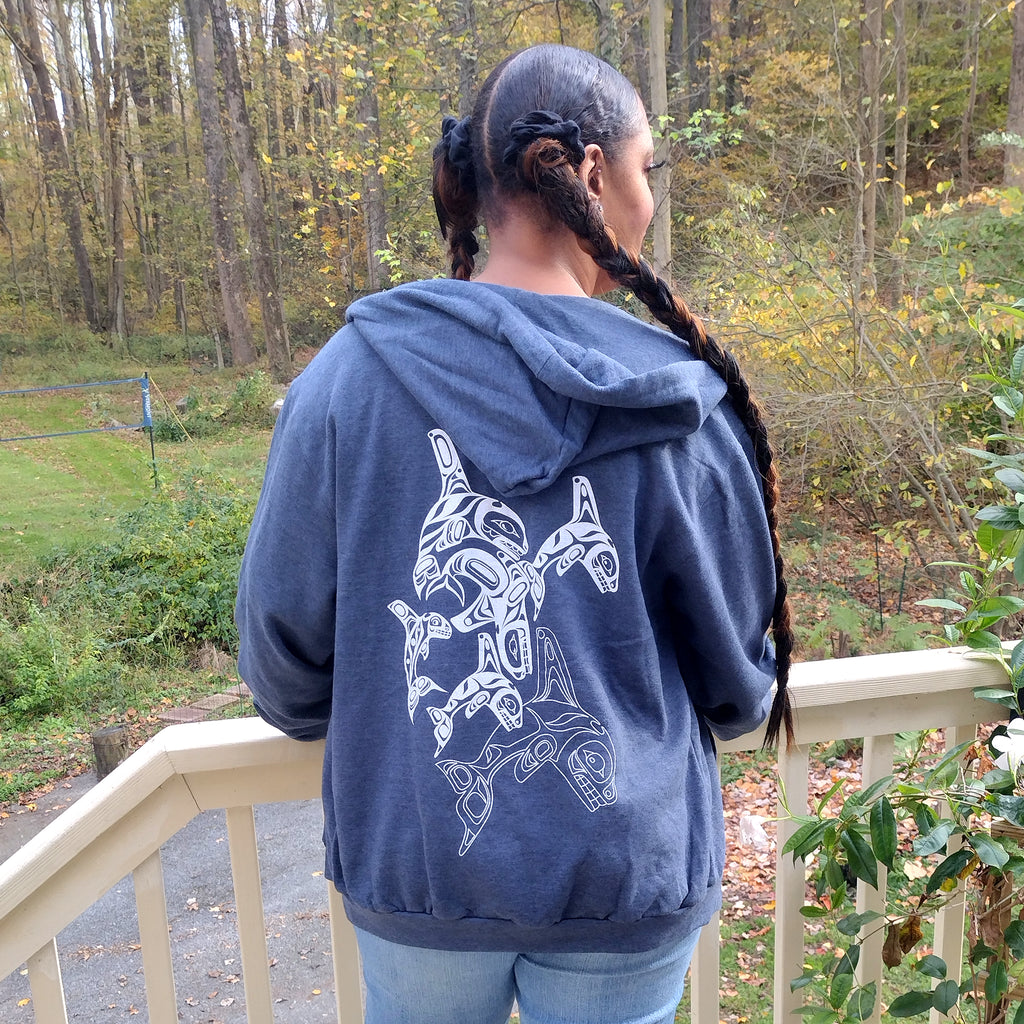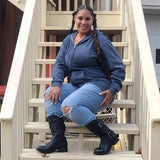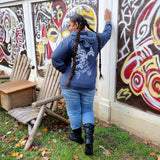 Orca Family Zippered Hoodie
50% cotton, 50% preshrunk polyester
Unlined hood with color-matched drawstring
YKK metal zipper
Pouch pockets
Unisex
Designed by Haisla Nation artist Paul Windsor from the North Coast region of British Columbia, Canada
Indigenous artist Paul Windsor sees art as an expression of spirit to the connections to people and the ways of life. Raised in a way of life based on hunting, fishing, feasting, singing, dancing and visual arts, he translates these elements into his work. Here his zippered hoodie design of an arcing orca family evokes that link. It makes a warm gift or present for yourself to help take the chill out of cold days.

From 1774 until about 1832, treaties between individual sovereign American Indian nations and the United States were negotiated to establish borders and prescribe conditions of behavior between the parties.

The form of these agreements was nearly identical to the Treaty of Paris, which ended the Revolutionary War between the U.S. and Great Britain. The negotiations resulted in a mutually signed pact that had to be approved by the U.S. Congress. Nontribal citizens were required to have a passport to cross sovereign Indian lands.

From 1832 until 1871, American Indian nations were considered domestic, dependent tribes. In 1871, the House of Representatives ceased to recognize individual tribes within the U.S. as independent nations with which the U.S. could contract by treaty. This ended the nearly 100-year-old practice of treaty-making between the U.S. and American Indian tribes.

The online exhibit "Rights of Native Americans" includes a visual timeline of the history of American Indian treaties and Native American activism to defend tribal sovereignty.