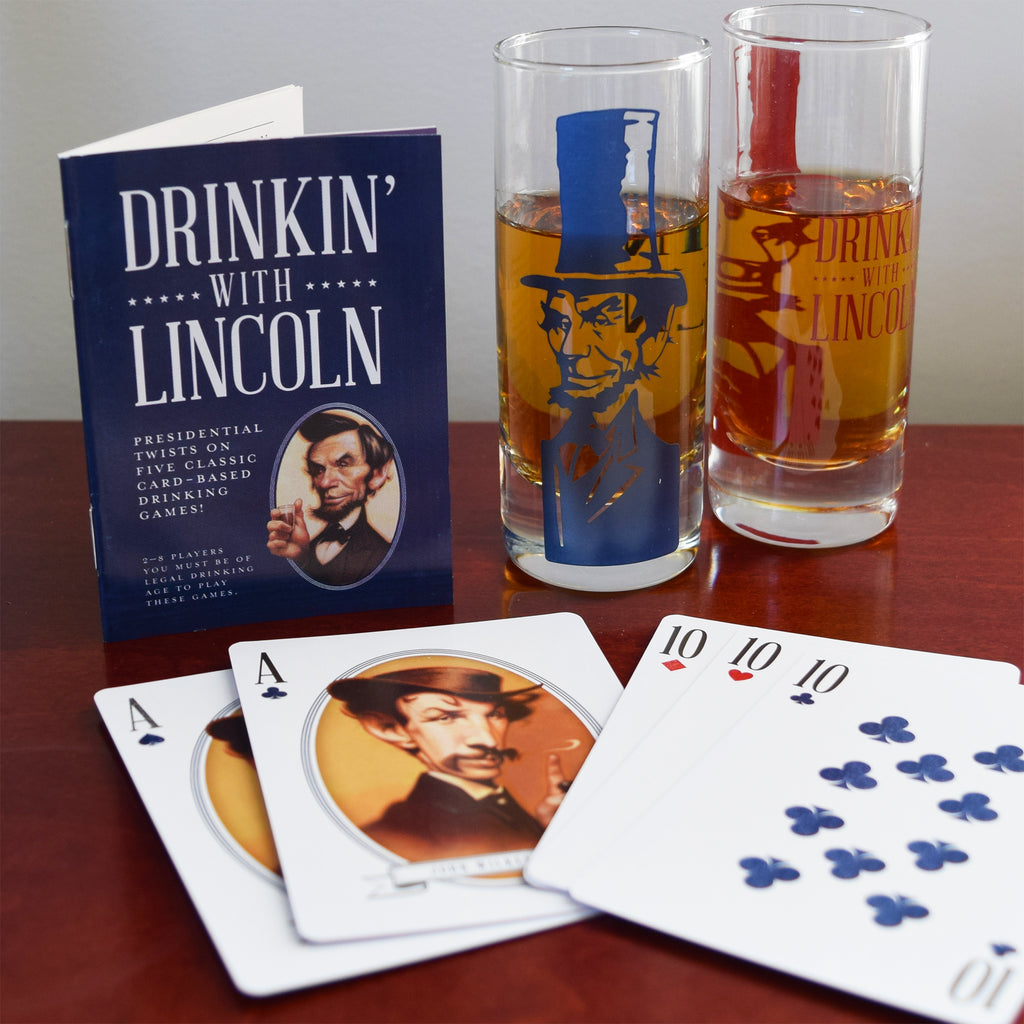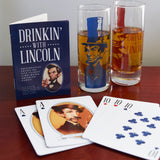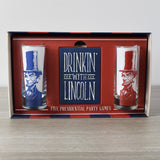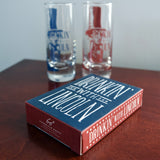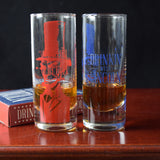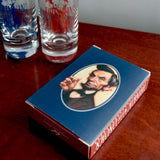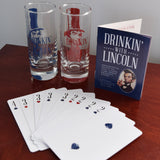 Drinkin' With Lincoln Party Games
5 party games
Illustrated card deck
2 screen-printed shot glasses
For 2 to 8 players
This party game set celebrates Abraham Lincoln with some good old-fashioned fun! Five classic drinking games get a presidential twist with this fun collection which features a very unique illustrated card deck and two Lincoln screen-printed shot glasses.

Beat the odds and pass the laws at the "Battle of Gettysburg," bet drinks on the "Presidential Race," and test your honesty with "Lincoln's Top Hat." With games of endurance, luck, and liberal libation for two to eight players, Drinkin' with Lincoln is sure to unify any party, and no politics are required!

Over the course of our history, Americans have engaged in debates about alcohol and its place in our society. Government programs and policies have ranged from promoting drink-related industries to warning of the health dangers of drinking and driving to outright prohibition of alcohol manufacturing and sales. Few issues have generated such passion among citizens and government officials. Alcohol-related records in the holdings of the National Archives--posters, government-created films, patent drawings, artifacts, and petitions--explore the surprising role of the federal government in regulating, promoting, investigating, and prohibiting alcohol production, sales, and consumption.