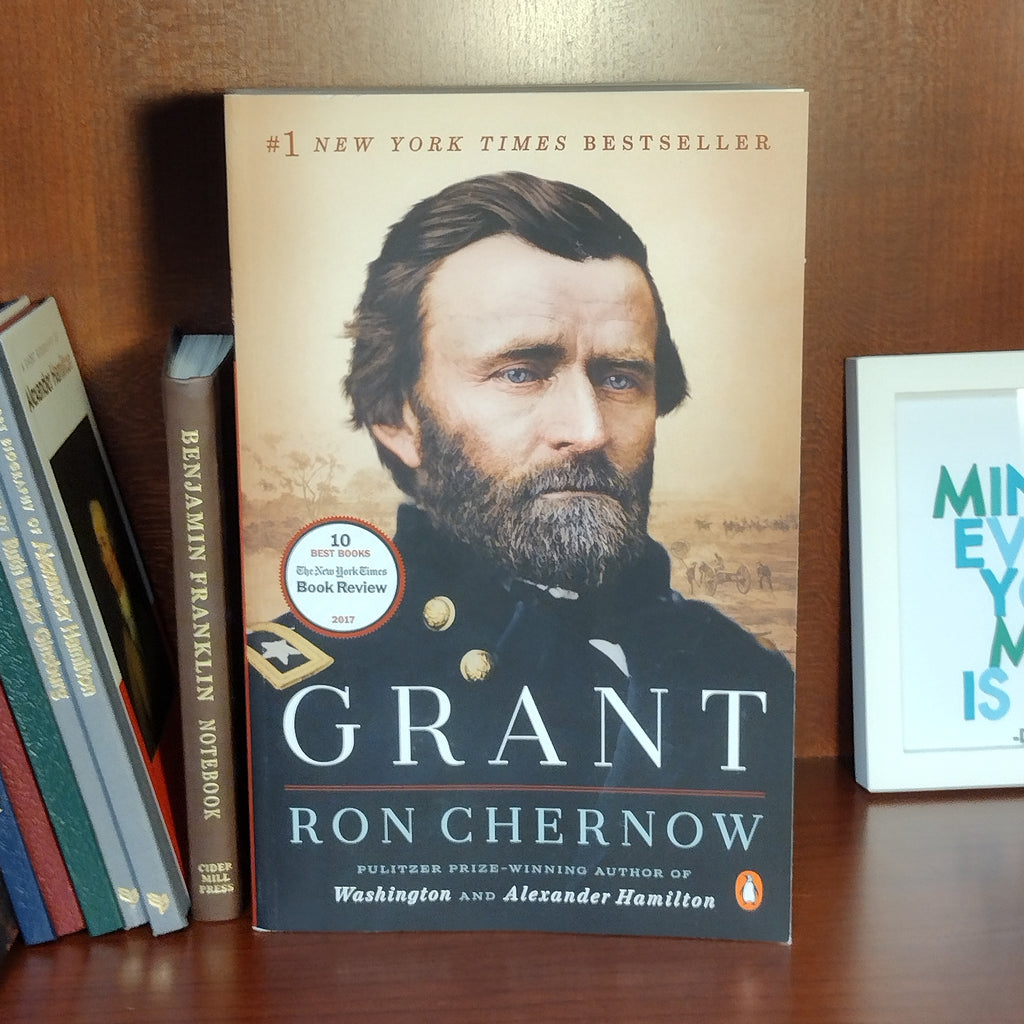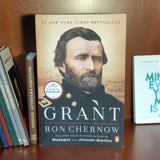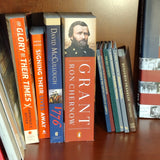 Grant
By Ron Chernow
Paperback: 1104 pages
A man whose life is typically misunderstood, works about Ulysses S. Grant often paint him as a chronic loser and an inept businessman, or as the triumphant yet brutal Union general of the Civil War. As Ron Chernow demonstrates in his masterful biography, these stereotypes don't come close to illustrating the eighteenth president.

Before the Civil War, Grant was flailing. His business ventures had ended dismally, and despite distinguished service in the Mexican War he resigned from the army amid recurring accusations of drunkenness. In war however, Grant began to realize his remarkable potential, as he soared through the ranks of the Union army. Grant endeared himself to President Lincoln and became his most trusted general and the strategic genius of the war effort. His military success translated into a two-term presidency, albeit one plagued by corruption scandals involving his closest staff members.

In his work, Grant sought freedom and justice for black Americans, focused on crushing the Ku Klux Klan and earned the admiration of Frederick Douglass, who called him "the vigilant, firm, impartial, and wise protector of my race." After his presidency, he was swindled by a fraudster on Wall Street, and managed to resuscitate his image by working with Mark Twain, publishing his memoirs, which are considered a masterpiece of the genre.

With meticulous lucidity and breadth, Chernow finds the threads that weave these disparate stories together, shedding new light on the man whom Walt Whitman described as "nothing heroic… and yet the greatest hero." Chernow's probing portrait of Grant's lifelong struggle with alcoholism transforms our understanding of the man at the deepest level. The definitive biography, Grant is a grand synthesis of painstaking research and literary brilliance that makes sense of all sides of Grant's life, demonstrating how this simple Midwesterner could at once be so ordinary and so extraordinary.

For further book selections please visit our Books Collection

The National Archives, through its National Historical Publications and Records Commission (NHPRC), has entered into a cooperative agreement with The University of Virginia Press to create the Founders Online site and make freely available online the historical documents of the Founders of the United States of America.

Through the Founders Online website, you will be able to read and search through thousands of records from George Washington, Benjamin Franklin, Alexander Hamilton, John Adams, Thomas Jefferson, and James Madison and see firsthand the growth of democracy and the birth of the Republic.