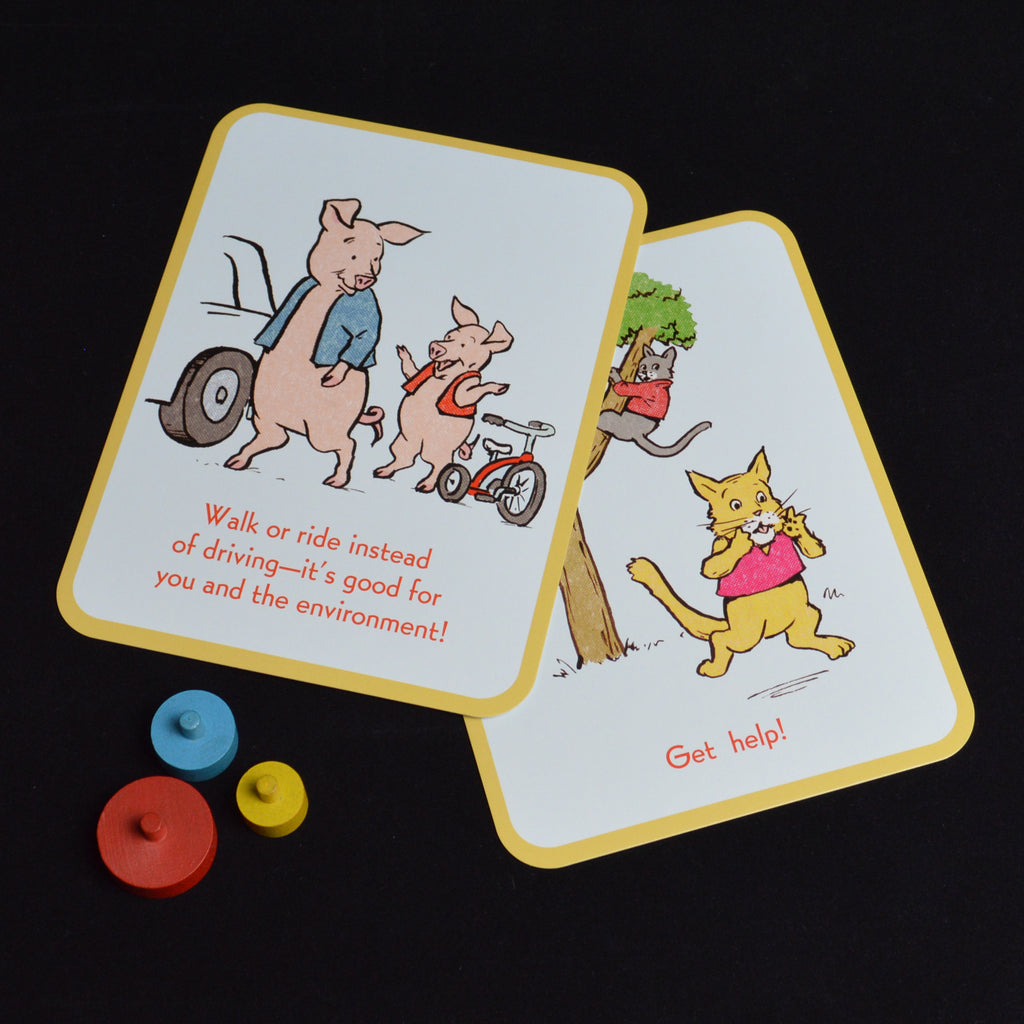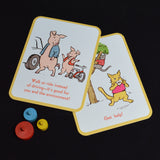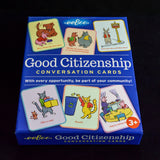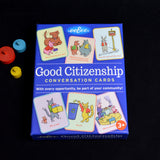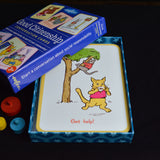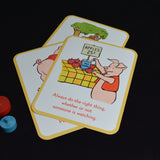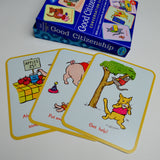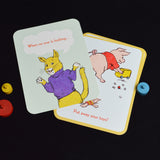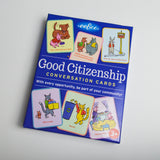 Good Citizenship Flash Cards
48 cards
4 ½ X 6 inches
Ages: 3 and up
Encouraging good citizenship, these cute cards depict conscientious animals demonstrating responsible community behavior. Wonderfully educational, these flash cards can help start a conversation about social responsibility. Kids can start to learn about being part of a larger community and their roles and responsibilities within the relationships of that community. These cards are great for kids aged three and up.

On September 25, 1789, the First Congress of the United States proposed 12 amendments to the Constitution. Ten of the 12 were ratified by three-fourths of the state legislatures on December 15, 1791. The ratified Articles constitute the first 10 amendments of the Constitution, or the U.S. Bill of Rights. In 1992, 203 years after it was proposed, Article 2 was ratified as the 27th Amendment to the Constitution. Article 1 was never ratified.

The original Bill of Rights is officially the 1789 Joint Resolution of Congress proposing the amendments. It is on display in the Rotunda at the National Archives Museum.