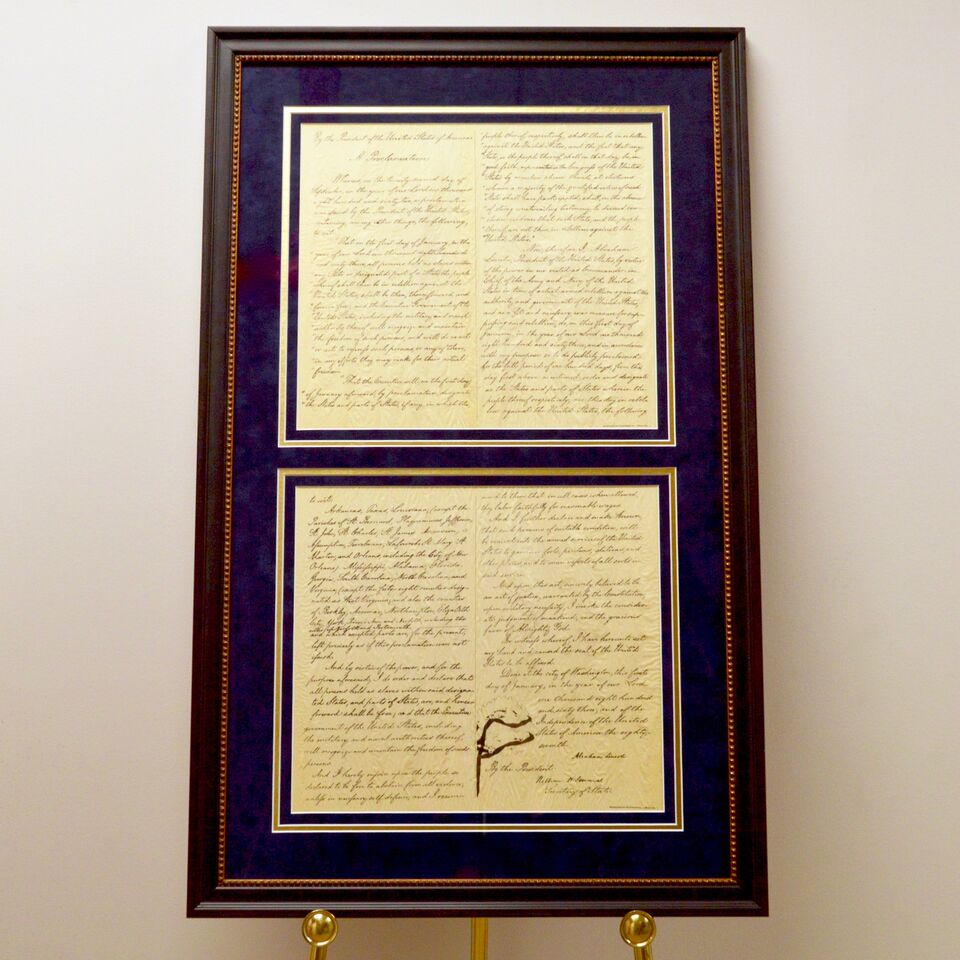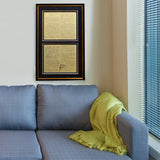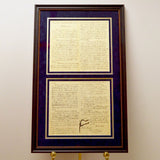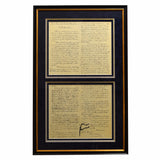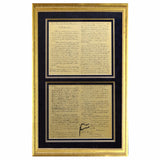 Framed Emancipation Proclamation
National Archives Store Exclusive
Professionally custom framed in Arlington, Virginia, U.S.A.
23 X 28 inches
Premium framing grade non-reflective acrylic
Triple acid-free gold and navy blue suede mat
Sealed and wired, ready to hang
Parchment paper, unique in appearance, with crinkles and aging process characteristics. Please note that the parchment may darken over time.
The National Archives store is delighted to offer this beautifully custom framed, full-size reproduction of the Emancipation Proclamation. All five pages of the original document are combined into one easy-to-display facsimile on parchment writing paper, which has been through an aging process which makes every document unique.

President Abraham Lincoln issued the Emancipation Proclamation on January 1, 1863, during the American Civil War, formally proclaiming the freedom of all slaves held in areas still in revolt. The Proclamation invited black men to join the Union Army and Navy, resulting in the enlistment of approximately 200,000 freed slaves and free black people before the war's end.

Although the Emancipation Proclamation did not end slavery in the nation, it placed the issue squarely on top of the wartime agenda. It added moral force to the Union's cause and was a significant milestone leading to the ratification in 1865 of the 13th Amendment to the Constitution that formally outlawed slavery throughout the nation. The Emancipation Proclamation linked the preservation of American constitutional government to the end of slavery. It has become one of our country's most treasured documents.

The original handwritten Emancipation Proclamation is preserved, protected, and held in trust by the National Archives.